Tomorrowland Around The World draws more than 1 million viewers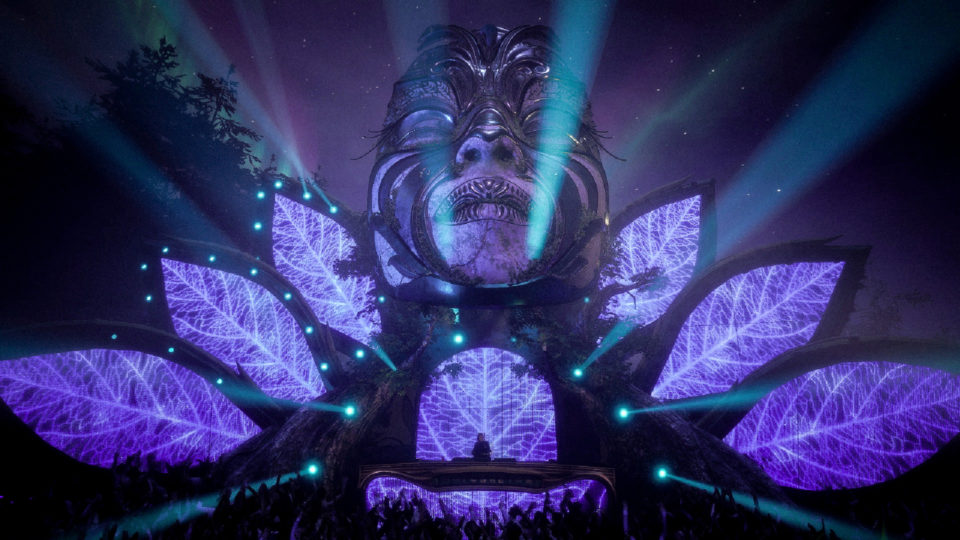 by: Mitchell Rose
Jul 27, 2020
Perhaps the most anticipated virtual festival of the year, Tomorrowland Around The World and its dance festivities touched down on the digital island of Pāpiliōnem from July 25 – 26. So far, Tomorrowland Around The World has been the only festival of stature to charge for admission. It was also one of the most ambitious digital festivals yet, complete with several virtual stages and a full internet-supported island for ravers to explore. According to viewing statistics from the weekend, viewers were more than willing to pay for that extra quality. Take a look at some of the key numbers from the weekend below.
More than 1 million viewers tuned in live to watch Tomorrowland Around The World. For context, Tomorrowland typically draws in 400,000 fans to its in-person event.
Four different video studios around the world were used to film the sets. Green screen studios constructed in Belgium (Boom), the United States (Los Angeles), Brazil (São Paulo), and Australia (Sydney) hosted the 60-plus artists who stopped by to film their sets prior to the event.
38 digital cameras were built into the virtual concert spaces, including six 4K Ultra HD cameras, allowing for rapid cuts between shots at the director's discretion.
300 Terabytes of raw footage were recorded. According to Tomorrowland's press team, it took many different render engines working 24/7 across four weeks to process all the data.
Fans who missed out on the live event will be able to stream the sets again beginning July 29, 2020. Relive passes are available for purchase here and will allow viewers to watch all the recorded sets at their leisure for two weeks.
Featured image: Tomorrowland
You may also like...