umru Takes On SG5's "Firetruck" With Fierce, Glitchy Remix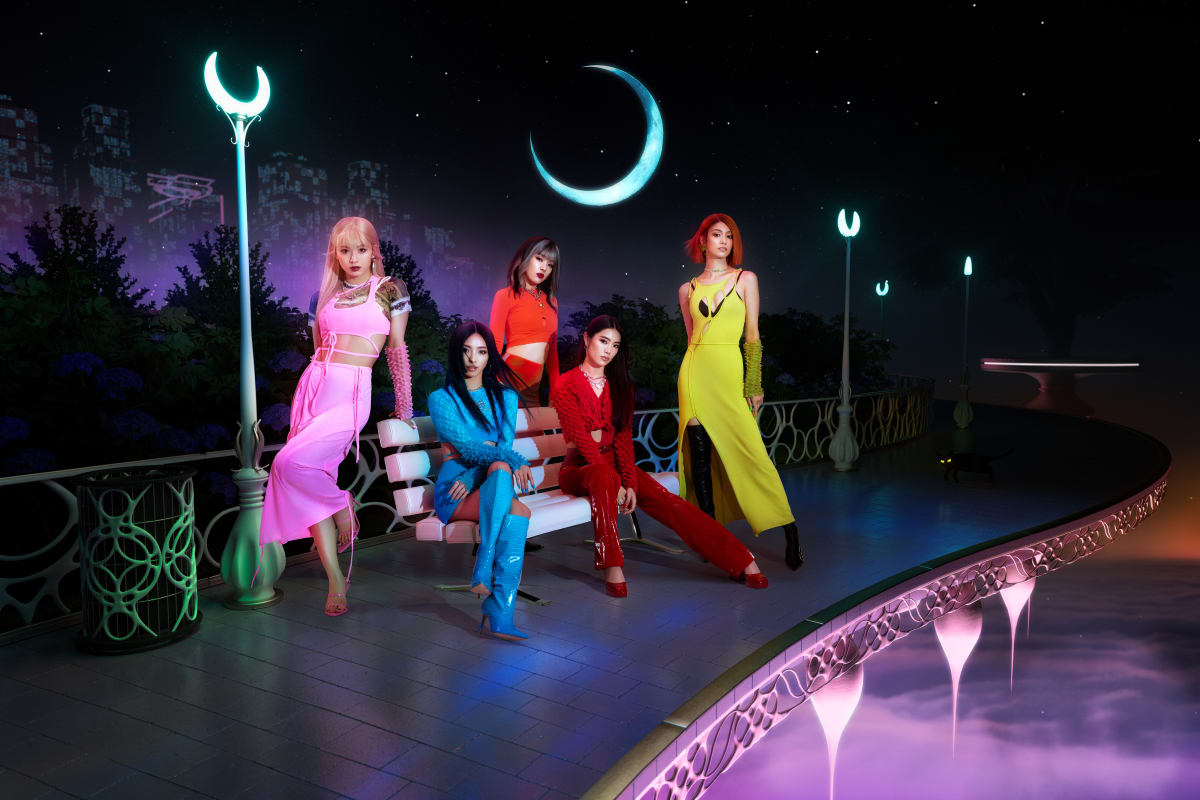 Blossoming supergroup, SG5, has just unveiled their latest offering, teaming up with famed producer and PC Music collaborator, umru, for a fierce remix of their debut single "Firetruck."
Combining glitchy hyperpop and J-pop sonic aesthetics, umru's adds a fresh dimension to "Firetruck," which was originally produced by acclaimed talents BloodPop and Hudson Mohawke, who have worked with the likes of Lady Gaga and Drake respectively.
umru's remix of "Firetruck" adds a new dimension to SG5's lively sound, infusing it with his signature hyperpop style while retaining the original's message of empowerment and self-love. Bringing together diverse voices and sounds for a result that is as unique as it is exciting, umru's "Firetruck" remix is an enthralling listen from start to finish. Starting off with distorted vocals and fast-paced bass stabs, the release ebbs and flows with the help of umru's forward-thinking sound design which progressively becomes more complex and explosive.
Take a listen to "Firetruck" and the remix below.
SG5 is a group of five women who hail from different parts of the world and have come together to create a unique blend of styles that defy genre boundaries. They are signed with WME for global representation while being co-managed by one of Japan's largest entertainment companies, LDH Japan Inc., alongside the international powerhouse, Three Six Zero. 
Grammy Award-winning songwriter and producer, BloodPop, serves as the group's executive producer and co-creative director. SG5 is presented as a modern interpolation of Pretty Guardian Sailor Moon, with members SAYAKA, KAEDE, MIYUU, and RURI all coming from the girl group Happiness, which debuted in 2011, and RUI coming from her own group iScream, which debuted two years ago.
The Brooklyn-based Estonian-American producer, umru, has worked with some of alt-pop music's most acclaimed names, including Charli XCX, 100 gecs, Dorian Electra, Tommy Cash, Rebecca Black, and more. His extensive catalog dates all the way back to 2016, and features dazzling and distorted takes on hyperpop and electronic music.
FOLLOW SG5:
Facebook: facebook.com/sg5official
Instagram: instagram.com/sg5official
Twitter: twitter.com/sg5official
Spotify: spoti.fi/3BjIaQs
FOLLOW UMRU:
Facebook: facebook.com/umrumusic
Instagram: instagram.com/umru
Twitter: twitter.com/umru_
Spotify: spoti.fi/42svBhS