Vocalfy Is Providing New Vocal Sourcing Solutions for Music Producers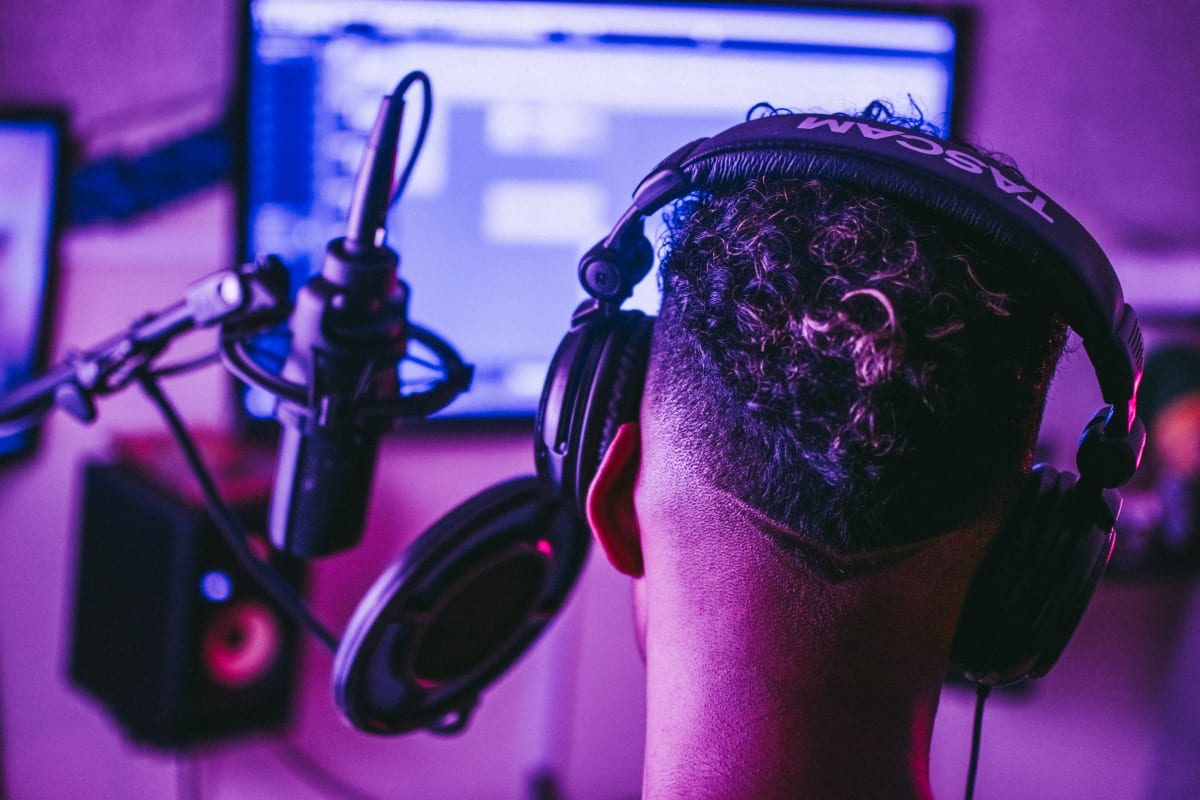 The platform aims to solve the omnipresent hurdles of discovering and sourcing vocals for your productions.
Finding great vocals can oftentimes be a tedious and complicated process for electronic music producers. But Vocalfy is here to enable artists to bypass that undertaking and focus purely on creation.
Whether it's a small looping sample or a full-fledged topline, finding the right vocals is critical. They have the capacity to exponentially elevate an arrangement and assist with the commercial appeal of a release if you're aiming to land sync deals.
The main two options producers have had in order to procure vocals for their releases are work-for-hire services and sample libraries like Splice. However, both methods present their own shortcomings and challenges.
Collaborating with vocalists through work-for-hire platforms can oftentimes be very time-consuming and arduous. Sample libraries, on the other hand, usually feature a wide range of royalty-free samples but provide unlimited downloads, resulting in the same vox being used by countless producers.
Vocalfy aims to solve these two problems by offering an alternative that streamlines the sourcing process while ensuring that every vocal is unique.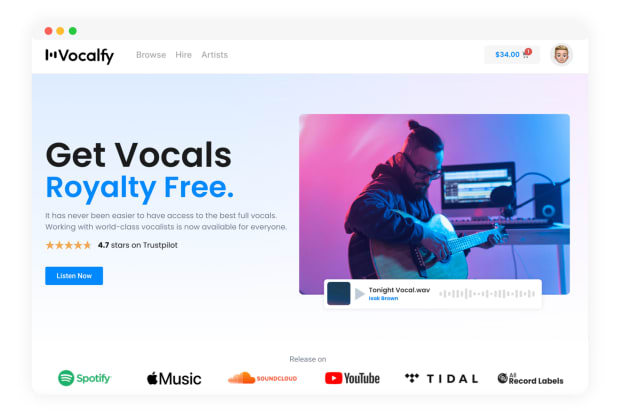 Vocalfy provides a large selection of vocals for a variety of electronic music genres and beyond, also including harmonies, backing vocals and adlib stems. Through the platform's "no overused vocals" policy, non-exclusive vocals are frequently deleted so the catalog always features new and distinct vocals for producers to work with. The company also unveils new vocals every Friday as part of its "New Vocals Friday" initiative.
Perhaps most importantly, vocals on Vocalfy are royalty-free so producers don't have to worry about navigating the tortuous world of royalties and DMCA usage rights. The platform's user agreement grants full commercial rights to its vocals, so they can be implemented without any additional fees.
The option to directly hire a singer for a custom topline is also available via Vocalfy's platform, which comes with unlimited revisions and a money-back guarantee in case a producer isn't satisfied with their experience.
You can find out more on Vocalfy's website.
FOLLOW VOCALFY:
Instagram: instagram.com/vocalfycom
Website: vocalfy.com