You Won't Want to Wake Up From IMANU and The Glitch Mob's "Dream Sequence"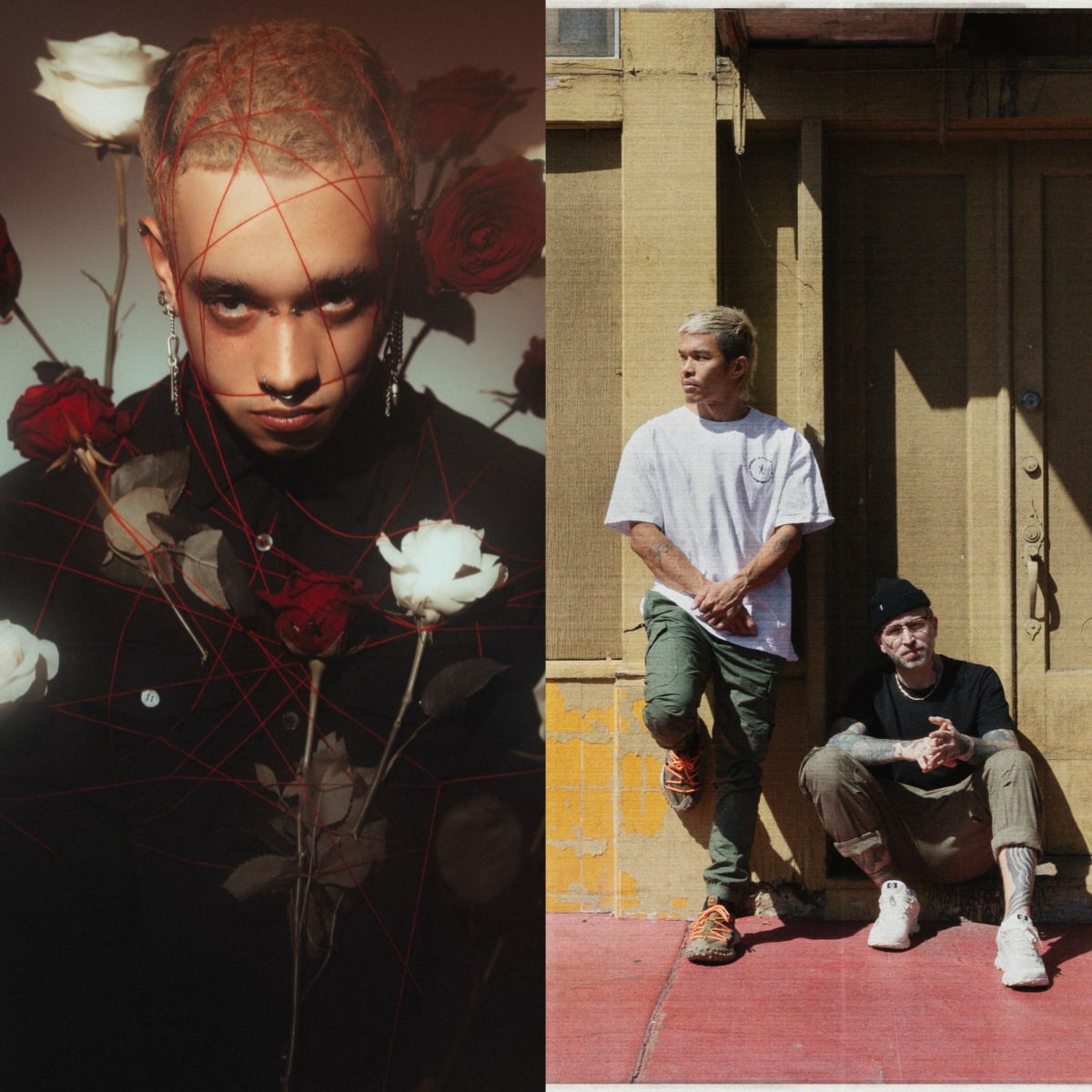 IMANU and The Glitch Mob are soundtracking a dream from which you won't want to wake.
"Dream Sequence" is a brand-new collaboration from one of electronic music's brightest young minds and an influential veteran act beloved for delivering mind-bending atmospheres. IMANU and The Glitch Mob have joined forces for the new track, which lands on Zeds Dead's Deadbeats. 
Tucking you into bed with distorted keys that gradually envelop like a warm blanket, the trio welcomes you to their masterfully crafted "Dream Sequence." As the song progresses, you're led deeper into their soundscape, which brims with grungy bass that feels as though it contracts and expands like slime, contrasting with metallic keys that slice through the mix.
It's no surprise that a track produced by two of the most forward-thinking minds in the electronic music arena would feature perplexing sounds that make you question what's real. The final product is something that's hard to explain but makes perfect sense in the moment, just like a dream.
Check out the surreal collaboration below and stream it here.
[embed]https://youtube.com/watch?v=nFo8kiditz8[/embed]
FOLLOW IMANU:
Facebook: facebook.com/imanumusic
Twitter: twitter.com/imanumusic
Instagram: instagram.com/imanumusic
Spotify: spoti.fi/3ch9dPG
FOLLOW THE GLITCH MOB:
Facebook: facebook.com/theglitchmobmusic
Twitter: twitter.com/theglitchmob
Instagram: instagram.com/theglitchmob
Spotify: spoti.fi/3gsqp8B