A Second Week of Orbit DJ Retreats Is Coming to Ibiza In 2023
Since its debut in 2019, the team behind Orbit DJ Retreats have cemented the experience as one of the dance music industry's most unique at the intersection of wellness and music.
Following consecutive sold-out installments, the program is making its anticipated return to Ibiza with an extended—and even more rewarding—event. Responding to overwhelming demand, a second week of Orbit DJ Retreats has been added onto this year's edition in September, opening doors for more aspiring DJs to be part of the transformative experience, which teaches the ins and outs of the music industry while prioritizing mental health awareness.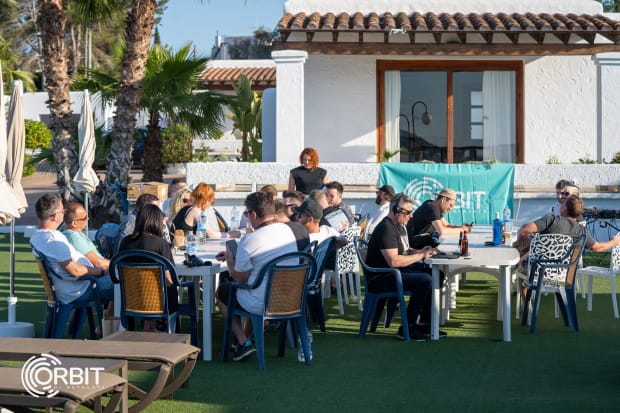 Taking place from September 24-29 and October 1-6, the retreat offers a once-in-a-lifetime opportunity for budding artists to learn from industry pioneers on the White Isle.
Led by renowned DJ and producer Doorly, the lineup of mentors includes esteemed figures like house music mainstays Gorgon City, Junior Sanchez, Sam Divine and Shadow Child; Drumcode talent Juliet Fox; Ableton, Logic and Native Instruments tutor Devon James; Data Transmission founder Grahame Farmer and many more. Each will share invaluable insight covering DJ performance, production, marketing, branding and career development.
"After the last couple of sold-out retreats, the Orbit team and I have been over the moon with the response from our students and the success stories that we're already having with our alumni," said Doorly. "Some have signed to their favorite record labels and played their dream gigs. Orbit mentors even signed a few to their labels, from Gorgon City's REALM to W&O Street tracks, Damian Lazarus Crosstown Rebellion and also my own label Reptile Dysfunction, which was a nice bonus. To find such exceptional un-tapped talent like this is an extraordinary thing. Watching their success invigorates Orbit mentors, and that's what this is all about!"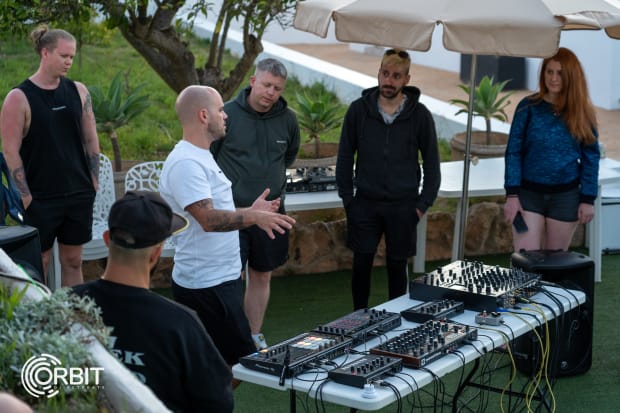 Beyond honing technical and creative skills, Orbit DJ Retreats prioritizes wellness in the music industry. Attendees will have the chance to participate in workshops focused on health, meditation and more, providing a holistic approach to their artistic development.
Orbit DJ Retreats has also joined forces with the nonprofit We Are Hummingbird to address the many mental health-related challenges artists may encounter in the music industry. By virtue of workshops and ongoing support, students will receive guidance on navigating the demanding landscape of electronic music while meeting like-minded peers and forging new friendships.
The retreat offers a unique combination of skill-building, networking and wellness to empower artists with the tools and support they need to thrive. It goes beyond being just an event—it's a transformative opportunity to unleash their true potential.
Take a look at the lineup for Orbit DJ Retreats 2023 below and apply here.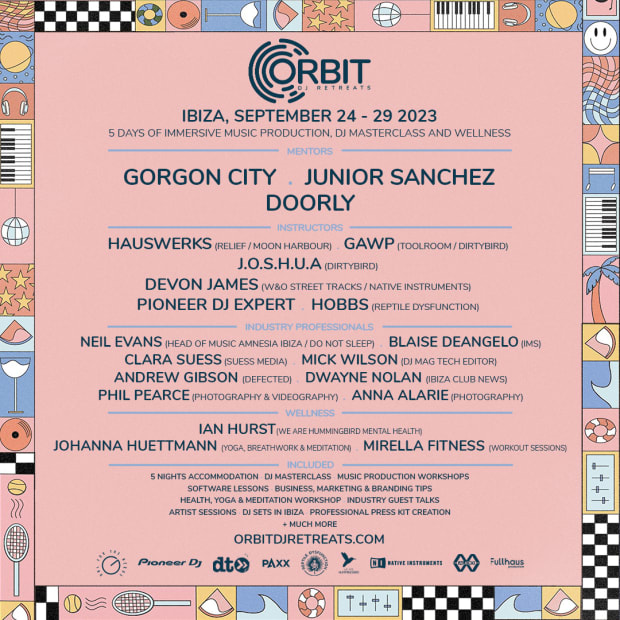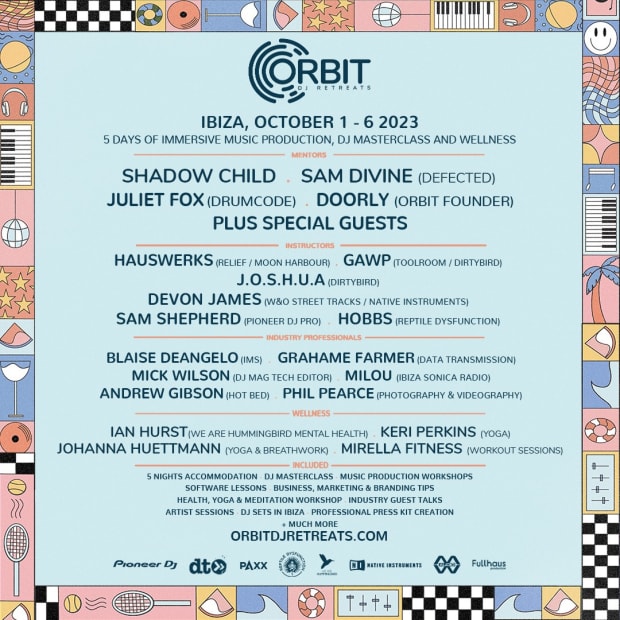 FOLLOW ORBIT DJ RETREATS:
Facebook: facebook.com/Orbitdjretreats
Instagram: instagram.com/orbitdjretreats
Twitter: twitter.com/OrbitDJRetreats
Website: orbitdjretreats.com