Amidst Tulum's Bustling Dance Music Scene, Naj Hotel Created a Stunning Oasis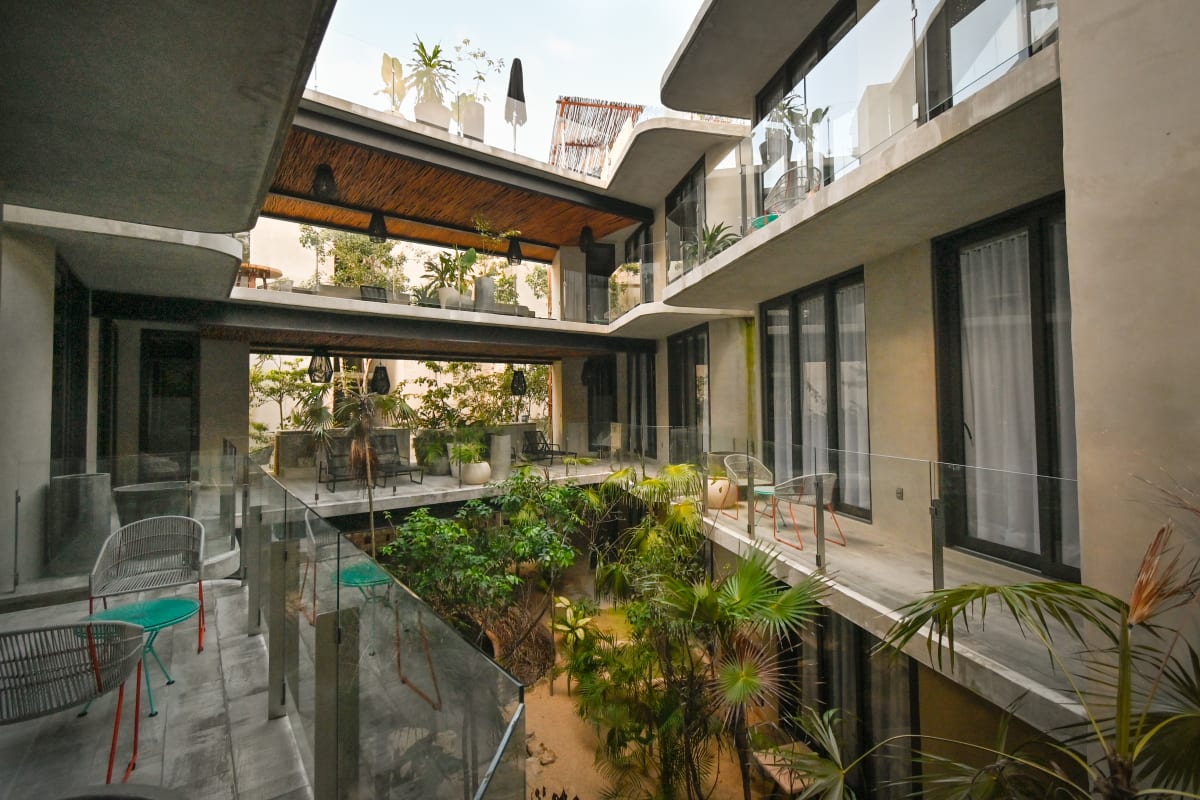 Translating to "home in the jungle" in Mayan, Naj Tulum is an extraordinary, minimalist hotel.
Amidst the city's vibrant nightlife scene, Naj Tulum is providing traveling electronic music enthusiasts with an unmatched and luxurious experience.
From Zamna and Day Zero to Tomorrowland's CORE and Afterlife, Tulum has become a hotspot for some of the dance music scene's most prestigious festivals and brands. Whether you're traveling to Tulum to party or to decompress and rejuvenate, Naj is one of the best places in which to immersive during your escape to the Mexican city.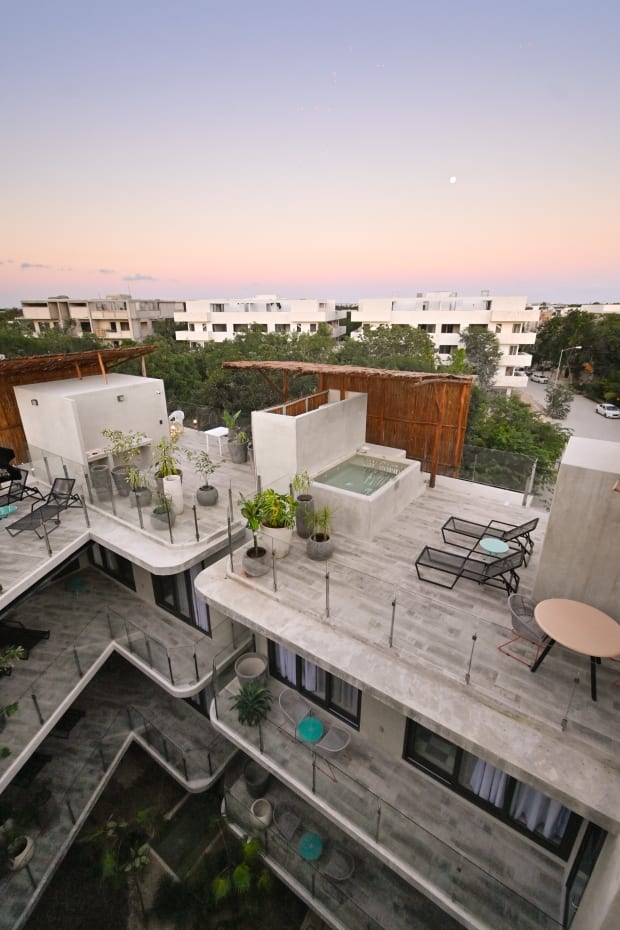 In Mayan, the native language of the Yucatán Peninsula, Naj translates to "home in the jungle," a phrase that perfectly encapusulates the lavish hotel.
Featuring 14 stunning premium suites—among them eight king-size deluxe rooms room, five double/single bed premium rooms and one king-size deluxe AAA apartment—Naj can accommodate a wide range of travel budgets in a scenic property that harmoniously coexists with its surrounding environment.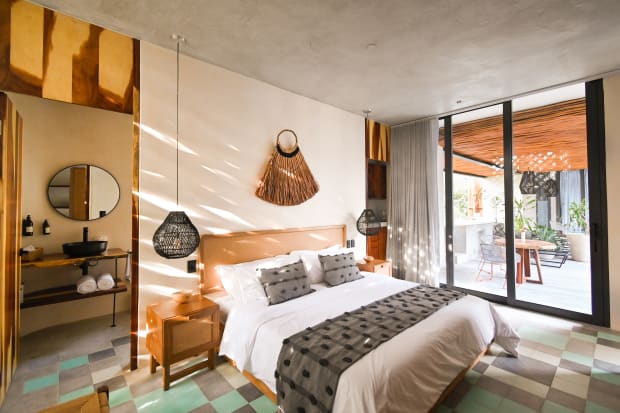 Naj melds elegant, cutting-edge design with many enduring hallmarks of Tulum's radiant nature, making it a unique choice for anyone traveling to the dance music hotspot. Inspired by Mayan culture, the hotel's oasis-like aesthetic is both timeless and contemporary.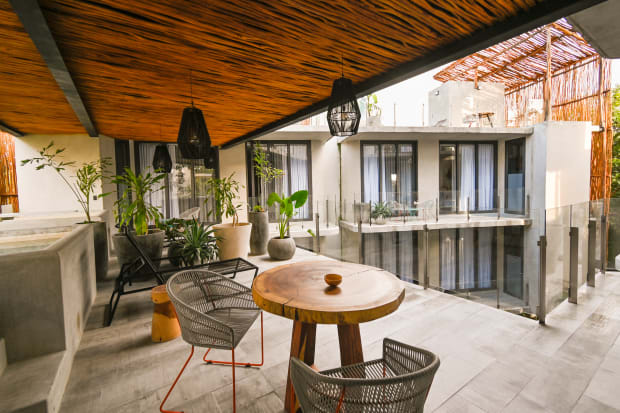 Offering countless amenities and refreshing activities catered towards rejuvenating mind body and spirit, like icebaths, yoga classes, and wellness activities, Naj is a tropical paradise. Not to mention the many vegan and healthy food options, which are sourced from three nearby restaurants and delivered straight to visitors' rooms.
The hotel also has a garden, meditation zone, event bar, bikes, free parking, 24/7 security and concierge service in addition to a rooftop with a pool and picturesque view of the Mayan jungle.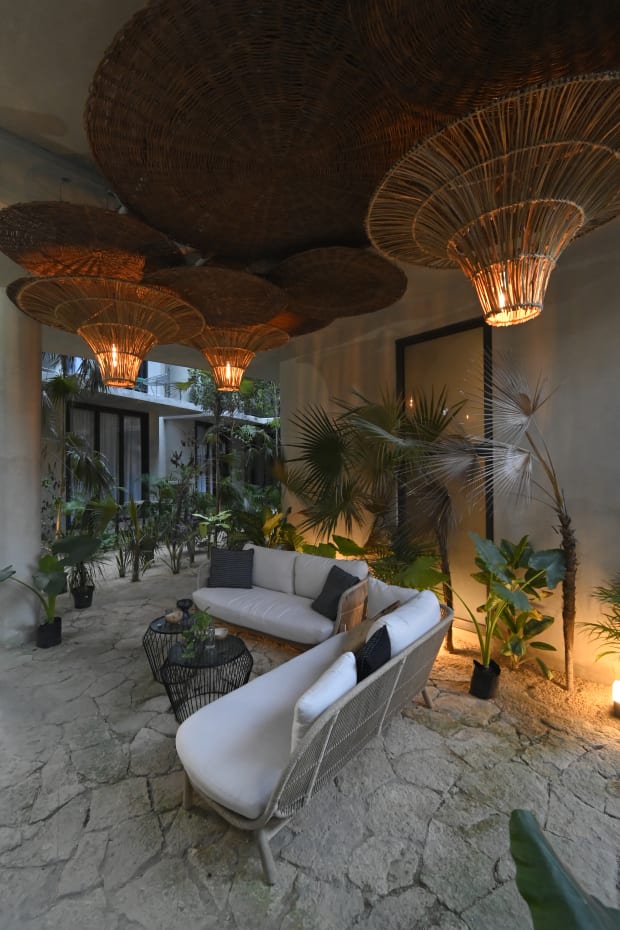 EDM.com readers who are looking to visit Tulum can use the code EDMFRIENDS for a 15% discount on their stay. The discount code is valid until December 1st, 2023.
Find out more about Naj Tulum and book your stay via the hotel's website.
FOLLOW NAJ TULUM:
Facebook: facebook.com/Najtulummx
Instagram: instagram.com/najtulum
Website: najtulum.mx