Armin van Buuren Celebrates 10 Years of "This Is What It Feels Like" With Mini-Documentary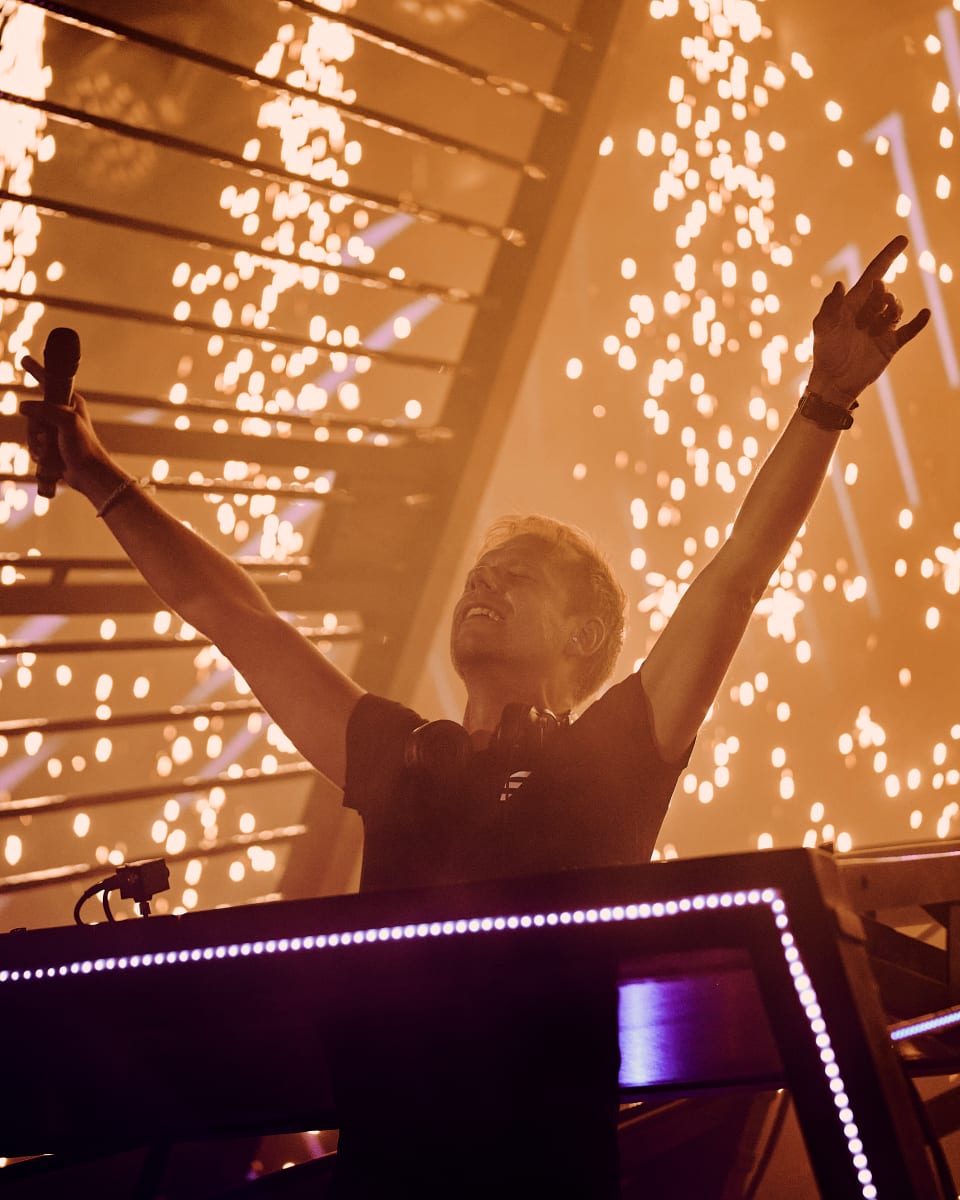 Turn back the clock with this behind-the-scenes look at one of Armin van Buuren's most prized releases.
Armin van Buuren has shared a behind-the-scenes look at one of his most iconic singles.
Just over 10 years ago, the Dutch trance music pioneer released "This Is What It Feels Like" with Trevor Guthrie. At the time he had struck gold once again, and the track would go on to become his second-most-played release on Spotify with well over 200 million streams.
Now, in honor of its 10-year anniversary, van Buuren has released a mini-documentary explaining what went into the creation of the track's music video.
He breaks down some of the iconic moments from the song and explains his production strategy. He then takes viewers back in time to December 2012 and sets the scene by explaining what his career was like more than a decade ago. What follows is rare unreleased footage from the video shoot with commentary from van Buuren himself as well as Guthrie and the director, Svenno Koemans, among others.
A lot of interesting tidbits were shared in the 12-minute mini-doc. Fans can see how a helicopter was used to film the artists since drones weren't as common as they are today, discover that Enrique Iglesias actually filmed a video in the same location, and that the director initially hated van Buuren's original idea for the music video.
Celebrate a decade of Armin van Buuren's "This Is What It Feels Like" with his new mini-documentary below.
[embed]https://youtube.com/watch?v=cWtOhdn8_x8[/embed]
FOLLOW ARMIN VAN BUUREN:
Facebook: facebook.com/arminvanbuuren
Twitter: twitter.com/arminvanbuuren
Instagram: instagram.com/arminvanbuuren
Spotify: spoti.fi/2WHsl2t