Avenged Sevenfold Reveal Upcoming Album Was Influenced In Part By Daft Punk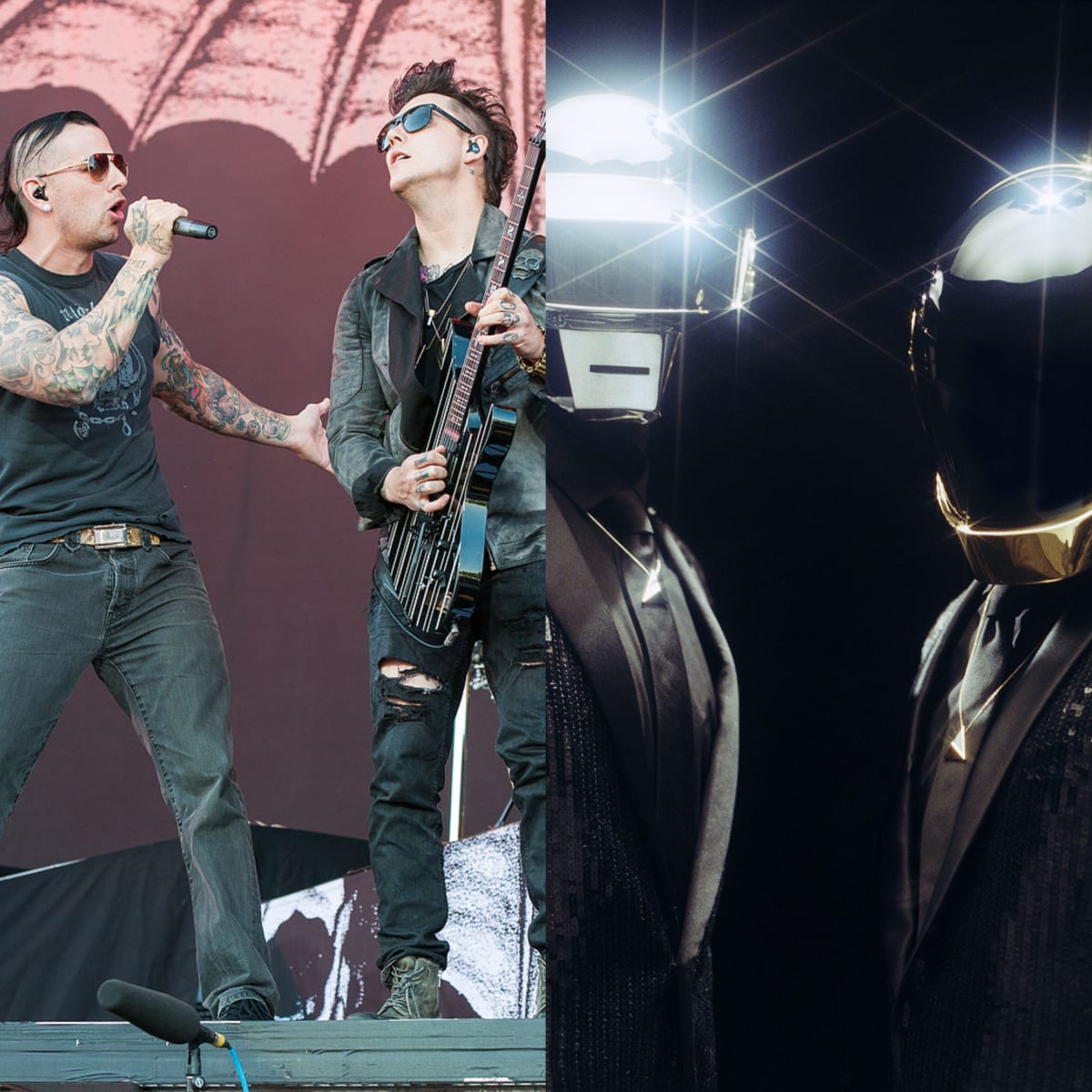 Avenged Sevenfold have been among the standard bearers of alternative metal for well over a decade, but even after all this time, they are continuing to forge new paths.
The famed "Bat Country" band have their eighth studio album Life Is But a Dream... on the way, which includes a surprising underlying influence: Daft Punk. Appearing on the "Tuna on Toast with Stryker" podcast, Avenged Sevenfold frontman M. Shadows shared high praise of the legendary robots, especially for their use of forward-thinking technology.
"When I listen to things like the Yeezus record or Daft Punk, or Rammstein or any of these bands that are just off the grid, there's like this interpretation of what they're doing but with this sort of heavy metal flag," said Shadows, who was wearing a Daft Punk shirt during the interview. "And I think what you're hearing is a lot of Daft Punk. A lot of this kind of, not being afraid to use technology in a really grounded way. Like vocoders and funk, and this sort of Nile Rodgers feel and groove."
Avenged Sevenfold's upcoming album is due out on June 2nd, with singles "Nobody" and "We Love You" out now. The record will mark the band's first in seven years, and Shadows elaborated they're not shying away from an experimental switch-up with an electronic flare.
"We're not being afraid that just cause you're a metal band it shouldn't have groove. Groove is rad," he said. And if you can be very back and forth with it and create something that is compelling... So yeah, Daft Punk was a huge influence."
[embed]https://youtube.com/watch?v=VK8TFY7OoIw[/embed]