Celebrate 10 Years of Westwood Recordings With Invigorating Anniversary Album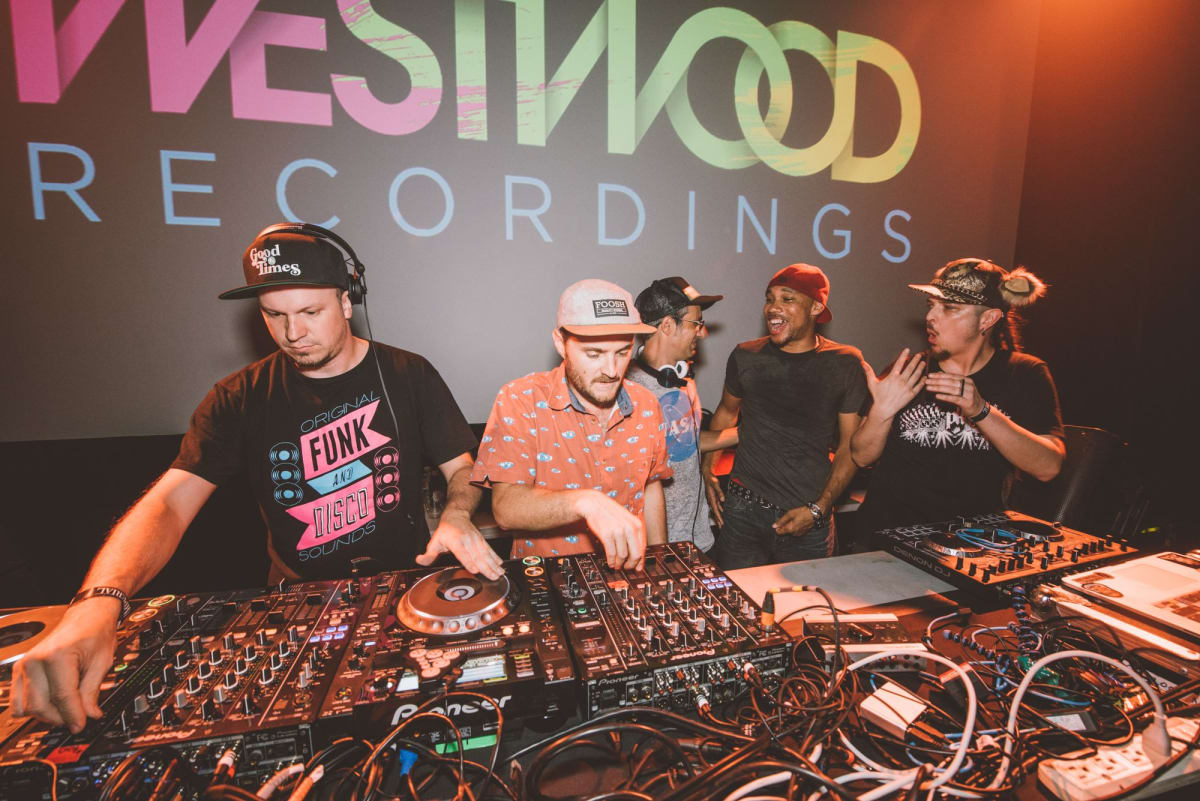 Westwood Recordings was founded in 2013 by Nick Middleton, a member of the celebrated electronic music duo The Funk Hunters, as a means to get their music to the right people.
"The labels that were giving us attention weren't doing a very good job. We felt really underserved," Middleton lamented in an interview with EDM.com last year. "The more I looked into it, I realized that we could do it ourselves—and probably do it better—and be able to own the whole part of the decision about how, where, and when we put out music."
Since its inception, Westwood has been based out of Western Canada, offering artists more than a typical label would. In fact, Middleton said he considered it more a "community or a platform or a music company" than a run-of-the-mill record label.
In celebration of their 10-year anniversary, Westwood Recordings has now released a compilation featuring many of their fan-favorite artists. Dubbed 10 Years of Westwood Recordings, the album features new music from Defunk, Stickybuds, Moontricks and more.
The first track is "Freak," collaboration from The Funk Hunters and Defunk, who have delivered an electrifying midtempo soundscape with a barrage of soaring synths and a refrain encouraging us to "stay up all night and freak." Moontricks' "Nebulizer," on the other hand, has a similar call to action, but with a much different approach. Urging you to "let your hair down," the stunning single is somewhat of a serenade with its use of intricate guitar riffs. 
Next up is K Theory's "Outlaws" (with Peytn), a high-octane heater. Offering a polarity to the outlaw persona, Stickybuds contributes a light-hearted, funky groove called "Family Man," featuring beloved New Orleans musician Glen David Andrews.
"Stop what you're doing and dance with me" directs Kotek's new tune. With gritty drum & bass rhythms and distorted, glitched-out synths, "Dance With Me" can pull anyone to the dancefloor. 
Switching gears, LIINKS' "One Thing About Me" instills a rediscovered sense of power after walking away from a situation that no longer serves. Closing out the compilation with a ferocious rush of synths is SugarBeats, who delivers the dominant "Wild Cat."
"Celebrating 10 years of Westwood feels surreal, it is a milestone I'm really proud of," Middleton said in a press release. "What started as a passion project for our own music has grown into a community of artists, creatives and like-minded music lovers that has exceeded every expectation I've had."
The release of 10 Years of Westwood Recordings arrives just two weeks before many of its featured artists perform at Canada's beloved Shambhala Music Festival. In the meantime, you can find it on streaming platforms here.
FOLLOW WESTWOOD RECORDINGS:
Website: westwoodrecordings.com
Facebook: facebook.com/westwoodrecordings
Instagram: instagram.com/westwoodrecordings
Twitter: twitter.com/westwood_label
Spotify: spoti.fi/3ClHqck