Chris Lake, Nora En Pure Build Up House and Tear It Down at the Inaugural Foundation Show In Vancouver
Chris Lake and Nora En Pure kicked off a new Foundation for fans of house music
Chris Lake, Nora En Pure and company were tasked with building a new foundation for house-heads in Vancouver.
They built that house and tore it down at Foundation Vol. 1 on February 19th. The mission statement of Blueprint's Foundation series is a "thoughtfully curated" experience for fans of house music to "revisit the underground foundations and building blocks upon which electronic music was built." 
Blueprint accomplished its mission by converting the popular PNE Forum into a house haven. They emphasized the sound production with a stripped-back stage that further evoked the "underground" feel at the heart of Foundation. Lake and En Pure were accompanied by Mark Knight, HoneyLuv and Henry C B2B Jay DT as the pillars of Foundation's first foray into Vancouver.
You can always count on Lake to deliver a fun night out and Foundation was no different. It was a nonstop, no-breaks dance party once the headliner hit the stage. 
The lively crowd was pumped for some of Lake's beloved hits, such as "Turn off the Lights" and the Grimes-assisted "A Drug from God." Oldies are goodies but fans gave a particularly warm response to the VIP edit of "Deceiver," Lake's collaboration with Green Velvet. The room was packed for Lake's entire set and did not clear until the crowd was absolutely, utterly and thoroughly convinced that the show was indeed over.
En Pure also held her own. Those who know, knew and those who didn't were treated to a wonderful performance from the renowned deep house producer. En Pure, whose catalogue of organic beats can be quite peaceful at times, successfully tweaked her sound for a live setting in stimulating ways that maintained the soul of her music. It's hard not to feel good listening to her live.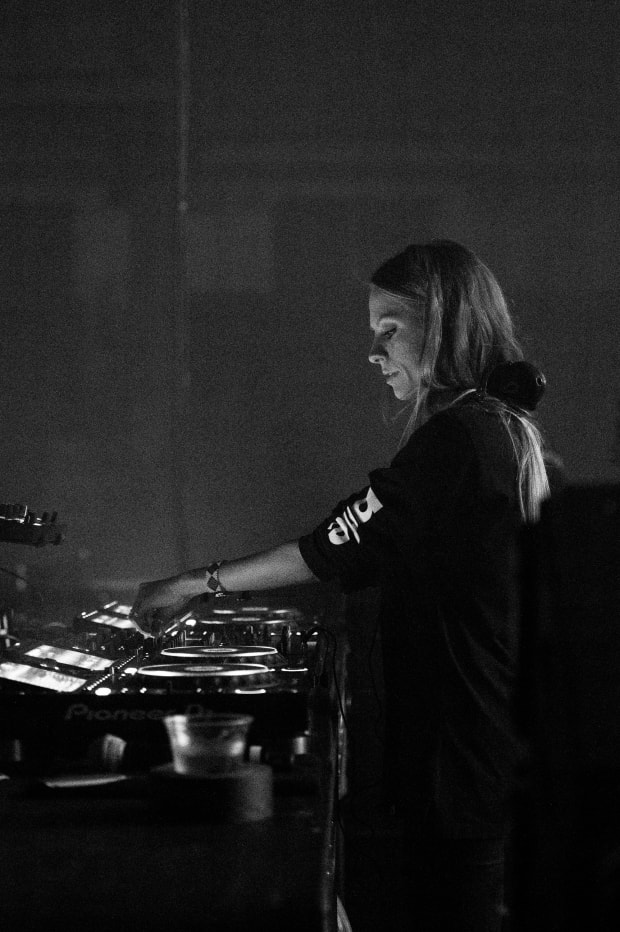 Foundation returns to the PNE Forum in Vancouver with its Vol. 2 show at the PNE Forum in Vancouver on Thursday, April 6th. John Summit headlines the sequel with support from house music legend Green Velvet, Eli & Fur, Miane and Madam Lola.
You can purchase tickets for Foundation Vol. 2 here.
Follow Chris Lake:
Facebook: facebook.com/chrislake
Twitter: twitter.com/chrislake
Instagram: instagram.com/chrislake
Spotify: spoti.fi/3auKRRk
Follow Nora En Pure:
Facebook: facebook.com/NoraEnPure
Twitter: twitter.com/NoraEnPure
Instagram: instagram.com/noraenpure
Spotify: spoti.fi/3hppwf6