Headhunterz Announces Final Show: "A Chance to Honor Everything We Created Together"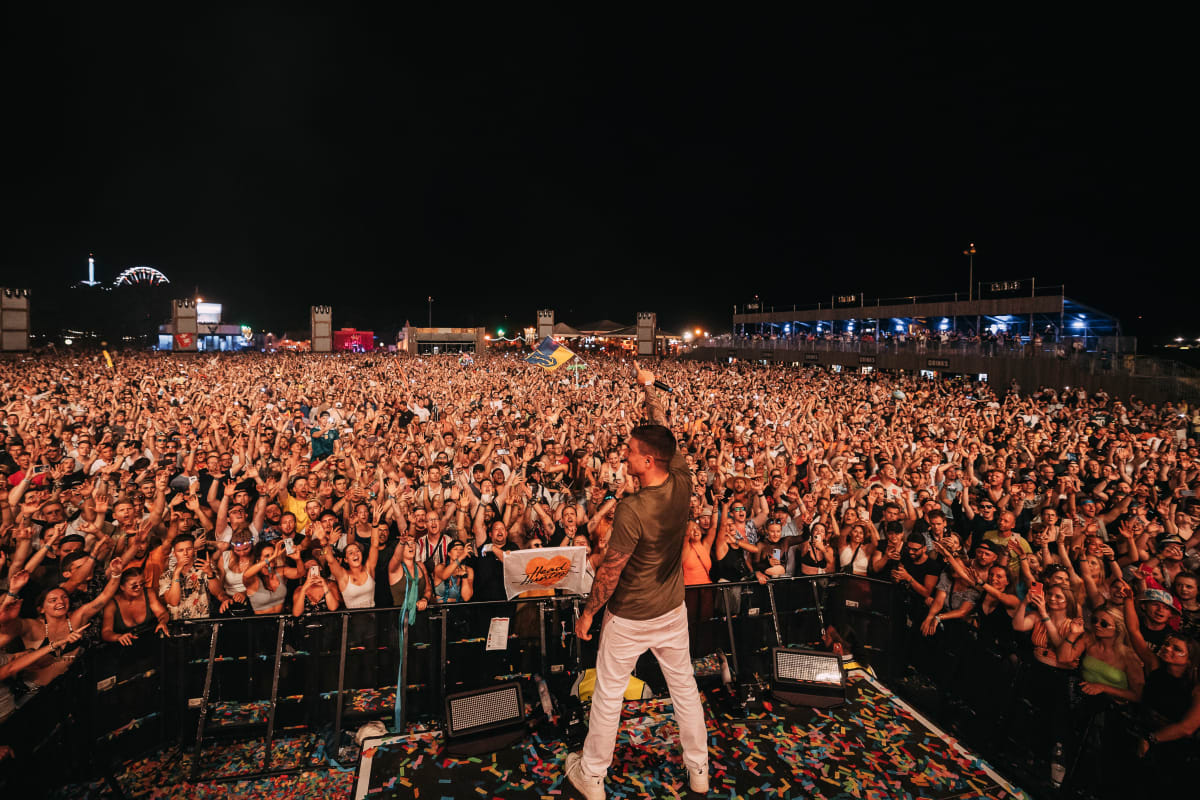 It's one last dance for Headhunterz, who has revealed his final show before he steps away from touring for good.
The pioneering producer is set to retire after flying the flag of hard dance music for two decades, but not before a victory lap of epic proportions. Headhunterz is set to throw down in the Dutch city of Tilburg for his last performance, which is dubbed "Up Close and Personal."
Citing a desire to live a more "balanced, 'normal' life" due to the strain of touring on his mental and physical health, Headhunterz revealed his impending retirement from live music last month. The announcement sent shockwaves through the hardstyle community, one of electronic music's most fervent sub-sectors.
A lynchpin of the iconic Defqon.1 Festival, Headhunterz will leave behind a storied DJing career that saw him headline stages at many of the world's largest dance music events. Fans can find solace in the fact that the influential Dutch artist will still produce and release music.
"This is not an end. It's the turning of a page to open up a new chapter of my life and my musical journey," Headhunterz wrote. "But not before giving it the closing it deserves. That is why I am hosting a final show, to do this the way that feels exactly right to me."
View the original article to see embedded media.
We caught up with Headhunterz ahead of the news of his retirement to discuss the evolution of hardstyle over the course of his illustrious career.
"It's a very steady scene that hasn't experienced high peaks, and that's actually for the better," Headhunterz told EDM.com. "It's also the reason why we have managed to stay around for so many years. Artists are able to have careers that last over a decade without being forgotten and at the same time, keep the music pure for the fans."
"Up Close and Personal" is scheduled for December 23rd, 2023. You can purchase tickets here.
FOLLOW HEADHUNTERZ:
Facebook: facebook.com/Headhunterz/
Instagram: instagram.com/headhunterz
Twitter: twitter.com/headhunterz
Spotify: spoti.fi/31hOeZ2