Headhunterz Is Retiring From Performing to Focus On Making Music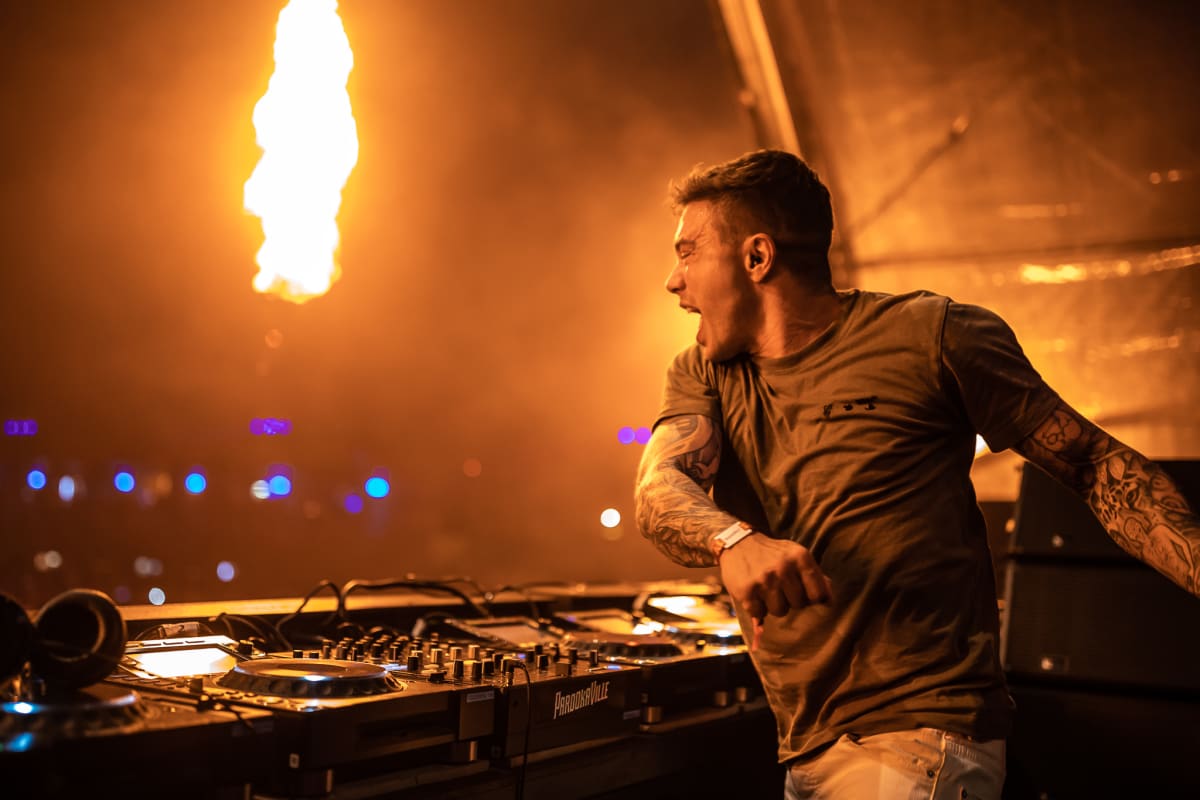 Legendary hardstyle producer Headhunterz is turning in the DJ decks.
Taking to social media today, the pioneering artist has revealed that he's retiring from performing so he can focus on creating music. The decision, he said, "came from [his] heart." 
"I have something that makes me happy, that makes me wake up every morning with a smile on my face," Headhunterz said. "My life feels very meaningful because I am doing something I absolutely love, and that is creating—making music. There's really not much more I could wish for in this life. I feel lucky having that."
Headhunterz, whose real name is Willem Rebergen, added that the life of a touring artist is exhausting, both mentally and physically. And while he knew he was truly passionate about making music, he continued to tour and has for more than 15 years.
"There are times it has taken a toll—my mental health and physical health," he continued. "Being in the place I am now, I feel ready to enter a new phase to live a little bit more of a balanced, 'normal' life."
"Creating something out of nothing, to me, is the most satisfying and most meaningful thing in my life. Even performing in front of huge crowds can not live up to that. For me, that is the ultimate sense of purpose."
Rebergen will continue performing through December of this year and his next chapter will begin in January 2024. Watch his full announcement below.
View the original article to see embedded media.
Rebergen's reveal comes a few days after he released his collaboration with Vertile, "Lost Without You," which was the closing theme for this year's Defqon.1 festival.
Prior to the song's release, he dropped a booming collaboration with hardstyle stalwarts D-Block & S-te-Fan, "Keepers of Our Legacy," which they started working on during the pandemic. We caught up with them at the time to discuss the evolution of hard dance over the course of the past two decades.
"It's a very steady scene that hasn't experienced high peaks, and that's actually for the better," Headhunterz told EDM.com. "It's also the reason why we have managed to stay around for so many years. Artists are able to have careers that last over a decade without being forgotten and at the same time, keep the music pure for the fans."
Follow Headhunterz:
Facebook: facebook.com/Headhunterz
X/Twitter: twitter.com/headhunterz
Instagram: instagram.com/headhunterz
Spotify: tinyurl.com/2ynbb7zm