How What So Not Developed His Own Immersive Rave—And Found His Purpose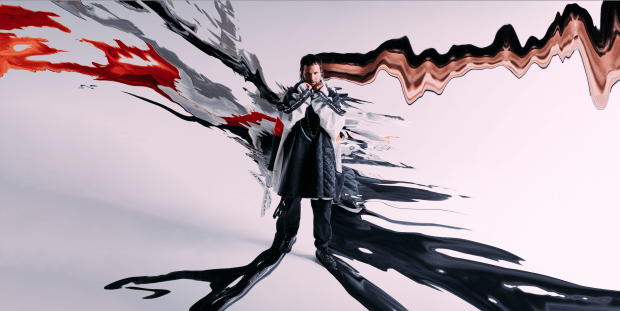 "The storyline of this show I hope inspires people to take on those challenges and defy those people who are pushing them away from where they belong in this world."
What does it really mean for a show to be immersive?
Thanks to the deceptive nature of far too many in entertainment, no one really knows. After the explosion of livestreaming in the wake of the pandemic, the word "immersive" was beaten into oblivion by the music industry. It started out as a silver-tongued way to make the metaverse sound appealing, but has since become nothing more than hollow jargon.
The word also transports many back to those dark and lonely times, when the unbridled euphoria of raving was replaced by "immersive" streams featuring snakebitten DJs who performed from their bedrooms on equipment they could no longer afford. So when the time came to buy tickets to real-life shows marketed as "immersive," we rolled our eyes instead of our dice.
But in the case of What So Not and his ambitious immersive rave concept, it's different. And after these sold-out shows are through, they may prove as disruptive to the industry as a heavy metal concert is to a local bed-and-breakfast.
"This is going to be better than anything anyone's seen from me," What So Not, whose real name is Chris Emerson, tells EDM.com.
What So Not's "Anomaly: Immersive Mode" tour, which kicked off tonight in San Francisco, takes its name from 2022's Anomaly, his scintillating sophomore album. However, its roots go back to 2016, when an apathetic Emerson found himself "kinda over DJing."
"I'd been doing it for so many years and I was at such an exciting point in my career," he recalls. "But I was like, 'I just don't like this anymore.'"
But if the pandemic did anything—besides cause a mental health massacre—it galvanized us to cherish the little things that make us most happy. For Emerson, that was the creativity he derived from DJing.
Emerson says he knew he wanted to continue making music, but this time around, he needed to make sure he got more out of it in order to avoid the fateful path to burnout. So he drew a line in the sand between his DJ sets and his ambitions to bring something much bigger to life.
"Here's DJing… fun afterparties, just spontaneous and rogue vibes—whatever I'm feeling at that moment," Emerson explains. "And then here's this incredible, exciting, immersive, curated show with the room for all these organic, live and intimate moments."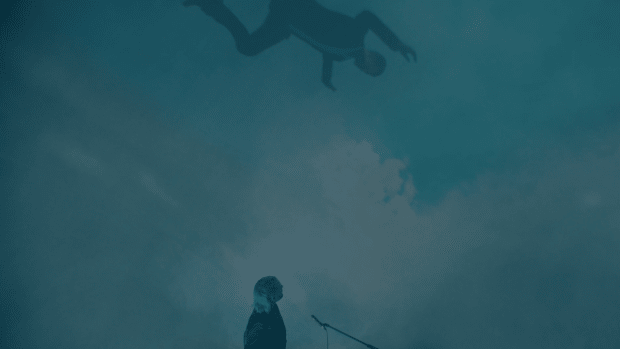 What So Not's immersive raves have been in the works since 2019. After producing his song "Anomaly," which he says "set the dynamic" for the eponymous album in which it ultimately appeared, he began to conceptualize the bespoke concerts' phantasmagoric visual direction.
"I went about building this reality where I was imagining this dystopian future, and what will happen if we continue the way we are," he explains. "Will we just plug ourselves in and exist in a space that is not even in a real world because of what we may do to it? All of these complex questions and probabilities and where they may end up—that was the creation of this entire storyline and all the visual aspects you'll see in the show."
And from there, he was all in. A laissez-faire attitude wasn't an option. After all, you can't just let life run its course when you have a big dream.
"The important part of the storyline for this whole show and the album is it emulates—in a grander way—my own life," Emerson says. "And the changes in thoughts about myself and my own existence, and how that had such an impact on my own life. And shifted what my own existence was going to be."
It's a big moment for the renowned electronic music producer, who cut his teeth as a kid in a little beach town in Australia, where he says his innate musical creativity was largely written off as an aimless hobby. At one point, he "snapped" and became resolute in his pursuit to realize his potential.
"I was like, 'No I'm going to do this.' This is all I'm going to do and I know this is where I need to go," he recollects. "And I went there, and look what it's become. I wonder how many people in this world are stuck in the wrong side of that, where they're discouraged. Where they're brought down and belittled for doing the very thing they were meant to be doing—what they were put on this planet to do."
It's clear that the foundation of Emerson's artistry has an existential nature, rooted in the idea that we each have the ability to create our own sense of meaning. But despite this project's impact on his own life, it's bigger than him.
"The storyline of this show," he continues, "I hope inspires people to take on those challenges and defy those people who are pushing them away from where they belong in this world."
Still, putting yourself out there is tough. Even though he has a crystal-clear vision and the dogged grind to fulfill it, it's difficult to deliver on your convictions when they have no past experiences with which to tether.
"I have certain fears in myself about being up there on my own and having to deliver it all, and deliver it all to such a high level," Emerson says. "I've forced myself into this spot where I'm going to have to do that. I've forced myself into this spot where I'm rehearsing day after day after day for like almost a month now to get this dialed. To do something that I've literally never done onstage before and make sure it's above the level of everything anyone's ever seen before from myself."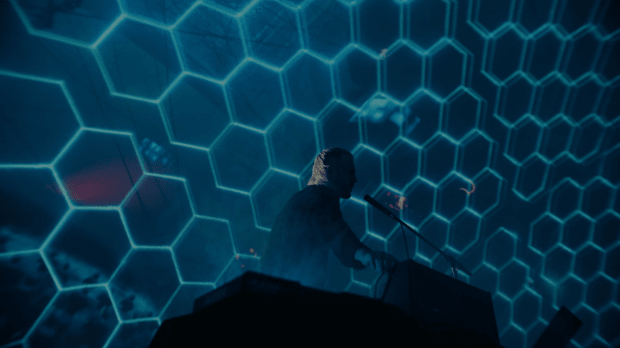 So what exactly makes these concerts immersive, you ask?
"You might have seen in the trailer how there's a sweeping grid. And you play with the size of this grid over a stationary background and it looks like things are actually coming toward you out of the screen once you're standing in the middle of the room," Emerson explains. "There's moments where you might even have vertigo. There's different profound moments you'll find where certain objects are existing in different spaces around you, and when you look around the room, you'll have a totally different digestion of the experience based on the music and the visual."
Emerson, who will be performing live with modular synthesis onstage for the first time in his career as well as singing and playing drums, says he's worked with four different teams since 2019 to bring his vision to life. The production has gone through many iterations as a phalanx of visual artists, VJs, lighting directors, stage designers and more spent countless hours developing it. Emerson himself also learned the ins and outs of 3D animation, studying software like Cinema 4D and Unreal Engine.
Without a big budget, he says the buildout was "brutal." The project's inception coincided with the NFT boom of 2020, when visual artists were commanding exorbitant amounts of money to design a measly 15-second clip. So the idea of developing an hour-and-a-half show wasn't feasible.
Moreover, calibrating the shows to cater to different venues has been a major hurdle, a process Emerson called "very complicated." One venue, for example, has a transparent screen à-la Eric Prydz's subversive HOLO production, while another has a cuboid stage and onsite installations he has to map around.
"I have seen firsthand how difficult it really is to pull this off properly," he says. "But I know how fast the tech is advancing."
View the original article to see embedded media.
Emerson recalls a time in 2022, when his team was tasked with developing video clips of photorealistic avatars singing lyrics performed by real humans. He asked singers to download a special app, record a chorus and send the file for his crew to load into the Cinema 4D software, wherein they programmed the voices and synced them with animated characters. Before this tech existed, you had to hire a team and pay a five-figure sum to animate the avatar's movements, he says.
He also purchased motion capture suits to test out the immersive raves' visual direction, which interpolates depth perception, vanishing points and other concepts. Emerson's words paint a picture of a deeply iterative process that led to some astonishing—and oftentimes accidental—results.
"Even some of the mistakes look so cool and so interesting," he digresses. "I've had that as well with different teams, where they do something that's technically wrong but I'm like, 'That will play so well in the show.'"
The true impact of these immersive raves remains to be seen. But one thing is for sure—What So Not has discovered his purpose, and he found it at the intersection of innovation and self-acceptance.
"It's just the start of a whole different phase," he says. "I've sort of unlocked a few things that are beyond what I've done before and I know they're going to get even better from there."
Follow What So Not:
Facebook: facebook.com/whatsonot
Instagram: instagram.com/whatsonot
Twitter: twitter.com/whatsonot
Spotify: spoti.fi/376MZPv