Kaleena Zanders and Anabel Englund's "Anything 4 U" is an Emphatic Diva's Summer Anthem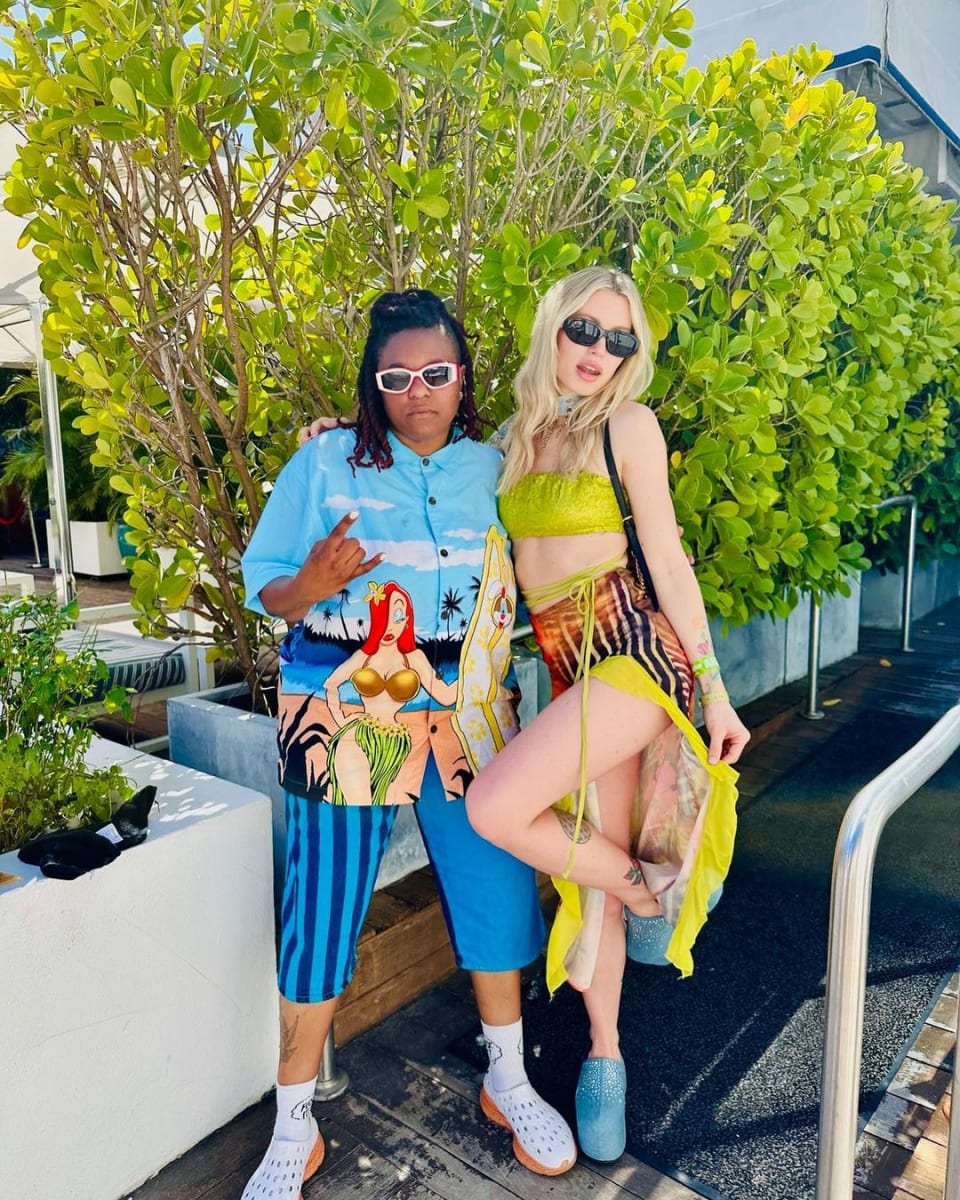 Kaleena Zanders and Anabel Englund are unstoppable friends. 
The two have channeled their inner TLC energy and packed it into "Anything 4 U," a scintillating disco-house track oozing with bravado. The production shimmers like a star on a clear night sky, the perfect musical playground for Zanders' and Englund's puissant toplines.
Driven by a billowing four-on-the-floor rhythm, Zanders and Englund permeate the arrangement with stimulating piano stabs, razor-sharp percussion and a bumptious bassline. Their vocals dance atop breezy production while sharing a relatable message of doing anything for the one you love. 
Zanders, the EDM.com Class of 2022 star, likened the new collab to "the long-awaited manifestation of what would transpire if two Spice Girls joined forces for an extraordinary spin-off record." 
"Creating music with friends is like tapping into a whole different dimension of awesomeness," Zanders said in a press release shared with EDM.com. "We've crafted a banger that celebrates the power of friendship, that unbreakable bond that's got your back no matter what. Trust me, this song will hit you right in the feels and remind you of the incredible strength we gain from those ride-or-die friendships."
Englund agreed, adding that it's been a dream come true collaborating with Zanders.
"[Zanders] is not only a shining light in dance music and works tirelessly at her craft, but she is also a talented singer-songwriter whose journey often intertwines with mine," Englund gushed. "This song is a celebration of love and support in our friendship, which is a prominent aspect of our lives as women in the music industry."
You can stream "Anything 4 U" here.
Follow Kaleena Zanders:
Facebook: facebook.com/KaleenaZandersMusic
Twitter: twitter.com/KaleenaZanders
Instagram: instagram.com/kaleenazanders
Spotify: spoti.fi/3aOqHSI
Follow Anabel Englund:
Facebook: facebook.com/anabelenglundofficial
Twitter: twitter.com/AnabelEnglund_
Instagram: instagram.com/anabelenglund
Spotify: sptfy.com/Ol3C