Kasablanca Break Through the Matrix With Rave-Inspired "Lucid Audio" EP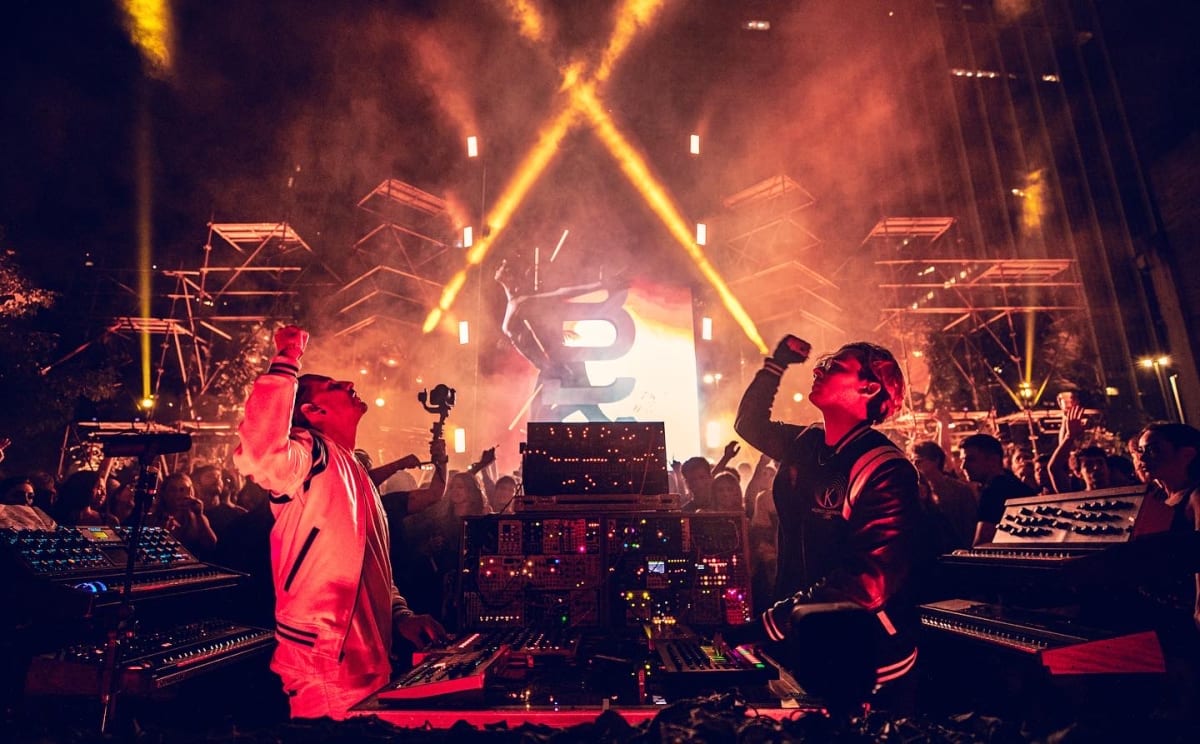 After touring the world's top music festivals, Kasablanca are ready to show what they're really made of.
Kasablanca are the new rockstars of rave music.
As vocalists, producers and dynamic live synth musicians, the duo have established themselves as an effective triple threat. Over the last year, Kasablanca have had those accolades pressure-tested on the road with high-profile performances on the festival circuit, most recently at Miami's Ultra Music Festival.
While fans of Kasablanca received something new and noteworthy to chew over with 2022's debut Immunity EP, their follow-up sees the duo firing on all cylinders. Lucid Audio handily beats the status quo while raising the tandem's own bar. 
Led by "Am I Dreaming?" the project rapidly spirals down the curious rabbit hole of synthwave music dotted with ghostly hooks. The opener is followed by "In Sequence," a similarly driving dance track uplifted by euphoric, 8-bit style melodies. 
The latter half includes "Dream About You" and "Crucible," both of which thread the needle between 90s rave and contemporary melodic techno. The contrast of uplifting pop hooks and rippling, distorted basslines make for an engaging, danceable combination that's sure to continue winning favor among fans. 
Kasablanca's Lucid Audio EP is out now by way of Anjunabeats. You can stream the record here.
Follow Kasablanca:
Facebook: facebook.com/WeAreKasablanca
Instagram: instagram.com/kasablanca
Twitter: twitter.com/WeAreKasablanca
Spotify: spoti.fi/3G1Q30e