Laxcity Unveils Dazzling, Bass Music-Influenced LP, "kinder opposites"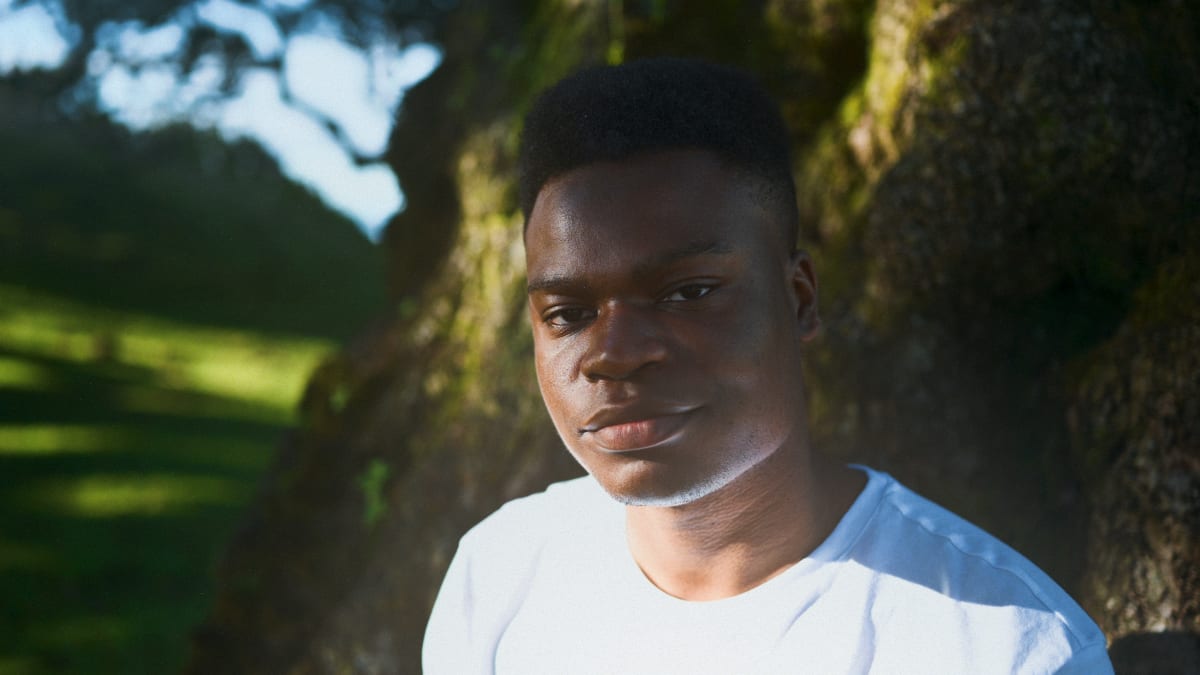 Combining a handful of previously-released gems with a number of dazzling new tracks, Laxcity has finally unveiled his latest album, kinder opposites.
A lot has changed since the Zambia-born and UK-based artist released his debut album, Catharsis, back in 2018. The eight-track project was equipped with features from Nakala, Sherry W, Lani Rose, Ezra James, and emawk, and saw the pioneering producer combine his soft, wistful electronica with a variety of orchestral influences for a sonic result that was as critically acclaimed as it was well-received by fans.
Since the release of Catharsis, Laxcity released two EPs with 2019's Purity and 2021's Disconnect, had a viral moment with one of his Splice samples being used on an album by Justin Bieber, collaborated with Riot Games, remixed the likes of San Holo, Manila Killa, Slow Magic, and Alina Baraz, and played his debut headline show in London, followed by a tour in Canada.
On kinder opposites, Laxcity flips the script by drawing influence from the bass music scene in Bristol, where he's previously lived, as well as its various interpretations worldwide. Bringing together gritty bass and hard-hitting drums while continuing to flex his unmatched sound design skills, Laxcity once again cements himself as a force to be reckoned with.
"unfold" kicks off the project in a stunning way with its granular synths and effects before previously-released singles "skyscraper," "amends" and "cath" stun with their intoxicating energy, while "pepper" sees Laxcity delve into the realm of color bass in a mesmerizing way that feels truly unique to him.
Have a listen to kinder opposites below.
View the original article to see embedded media.
"After going to a few shows in Bristol, where I used to live, and experiencing the culture I went to a particular venue that turned out to be a really crazy place with breakbeat and other songs going off – I wanted to make something in the same vein as the energy I felt in that space, even though it was so grimy with sticky floors and some wild outfits in the crowd haha," revealed Laxcity in a press statement shared with EDM.com. "I got really inspired by the songs I was hearing. Ultimately I wanted to make a project that could be played and enjoyed in a club setting yet would still retain the melodic, emotional Laxcity sound."
"I've always been one of those Skrillex kids from school haha, got really big into Dubstep back in the day and more recently have been going to lots of VR venues and shows, there's a niche genre called Dariacore, it's the kinda music that could give you tinnitus lol but it's so fun and high energy in a set or full album context – high BPM, very harsh supersaws, 2000s-era pop-influenced stuff – it's been really inspiring to me and wanted to put together a project with that energy. I've always loved bass music sound design, going back to people like KOAN Sound and today people like Moore Kismet, I love that everyone can put their own unique spin on it. This whole project I feel is my freshest to date, each song is its own thing and the production sounds new and futuristic even for the songs that were made a little while back, which is something I'm really proud of."
FOLLOW LAXCITY:
Facebook: facebook.com/laxcitymusic
Twitter: twitter.com/laxcitymusic
Instagram: instagram.com/laxcitymusic
Spotify: spoti.fi/36kLuMe