Listen to Grimes' New Single, "I Wanna Be Software"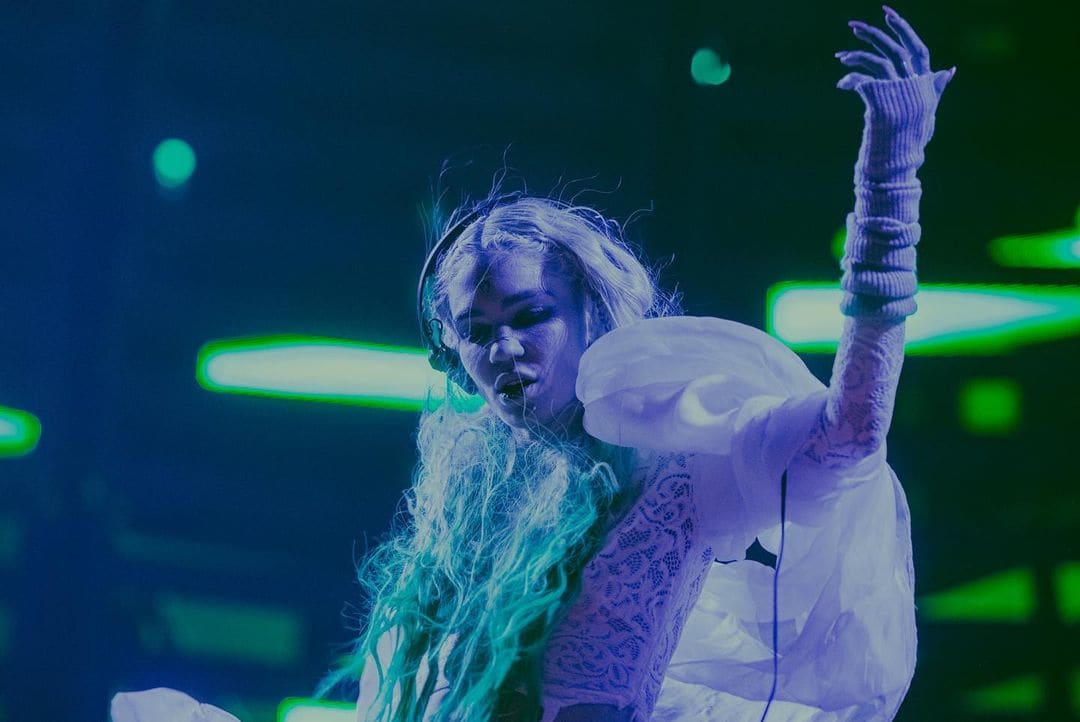 Showcasing her signature cyberpunk style and love of technology, Grimes has unveiled a new single, "I Wanna Be Software."
She co-produced the track, off her long-awaited forthcoming Book 1 album, with prolific record producer and longtime Weeknd collaborator Illangelo. The song finds Grimes making heavy use of vocoders in a saccharine, four-on-the-floor beat.
In the midst of the ever-evolving discussions surrounding artificial intelligence, Grimes has emerged as a prominent advocate for its use in the music industry.
In a groundbreaking move, she recently introduced AI software that empowers fellow artists to emulate her voice for a 50% royalty split, even leveraging her innovative GrimesAI-1 Voiceprint tool. She then collaborated with TuneCore to cultivate a new distribution blueprint for the AI-generated music.
Grimes has clarified that the production of "I Wanna Be Software" did not incorporate "This song does not use AI," she said in a recent tweet. "It is 100% human (and synth)."
Listen to "I Wanna Be Software" on streaming platforms here. 
FOLLOW GRIMES:
Facebook: facebook.com/actuallygrimes
Twitter: twitter.com/Grimezsz
Instagram: instagram.com/grimes
Spotify: spoti.fi/3gO9s6D