Listen to Rezz's New Goth-Inspired Track With Shadient and fknsyd, "Blue in the Face"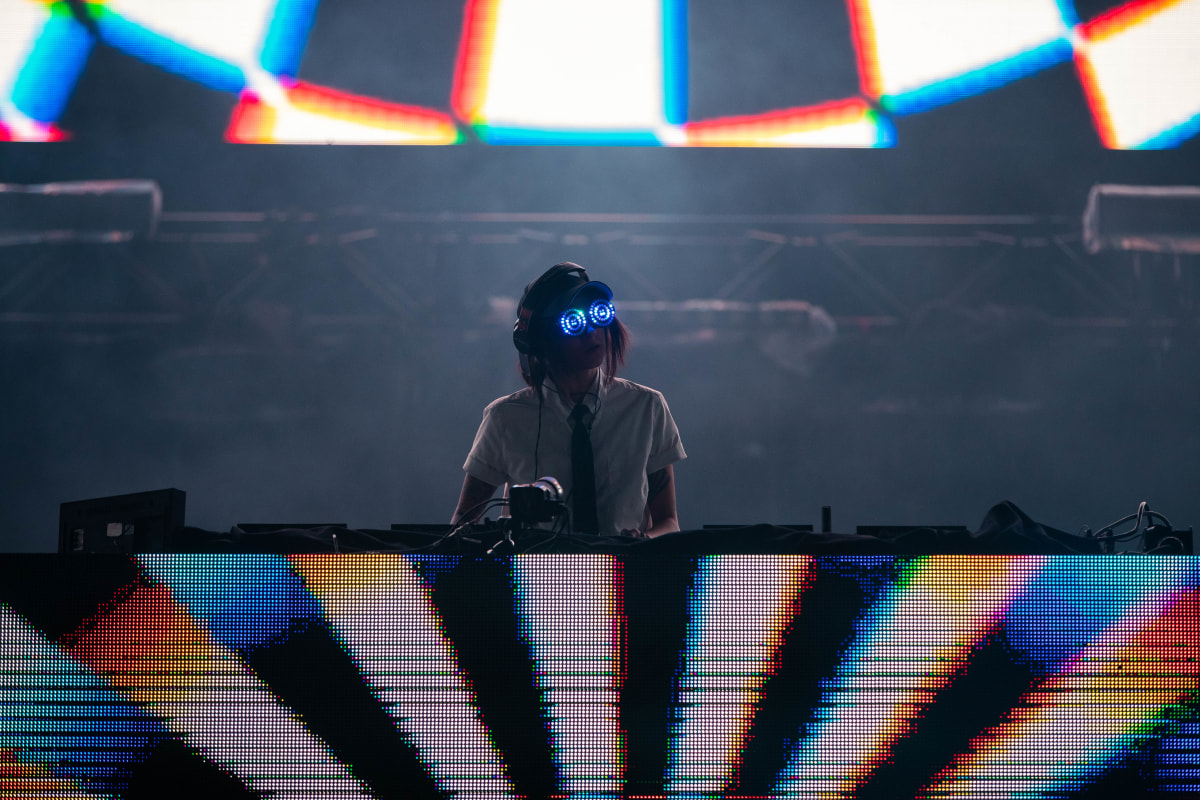 Gothic rock and electronic music collide in the new collab from Rezz, Shadient and fknsyd, who are "kicking off the goth era in the boldest way."
Rezz wants to know: "Are you goth enough for this era?"
She has released "Blue in the Face," a brand new single from an upcoming EP, It's Not Just a Phase. Steeped in Rezz's unique, shadowy and hypnotic style, the track is rooted in the industrial, dark influences of grunge and punk music.
A collaboration with Shadient and fknsyd, "Blue in the Face" unites the worlds of electronic and goth music by lacing eerie, bewitching vocals with spellbinding beats that induce a trance. Step into Rezz's goth era and listen to "Blue in the Face" below.
View the original article to see embedded media.
Rezz described the new track as "the epitome of goth." It draws inspiration from the rock, heavy metal and emo bands that inspired her throughout her teens.
"This music/era FULLY encapsulates my earliest inspirations & introductions to passion for music, combined with everything I love about electronic music," Rezz wrote on Instagram.
In an ensuing comment, Rezz wrote that she has "been licensing paintings for art work for [It's Not Just a Phase]," so fans can expect "eye-catching" visual components to accompany the new music. She also mentioned on Twitter that while every track on the upcoming EP is unique, they're interwoven under the common thread of goth culture.
Follow Rezz:
Facebook: facebook.com/OfficialREZZ
Twitter: twitter.com/OfficialRezz
Instagram: instagram.com/officialrezz
Spotify: spoti.fi/3feXF0X
Follow fknsyd:
Twitter: twitter.com/fknsyd
Instagram: instagram.com/fknsyd
Spotify: spoti.fi/3kYtsHf
Follow Shadient:
Facebook: facebook.com/shadientmusic
Instagram: instagram.com/shadientmusic
Twitter: twitter.com/shadient
Spotify: spoti.fi/41NaTsu