Mashd N Kutcher's Matt James Reveals Cancer Diagnosis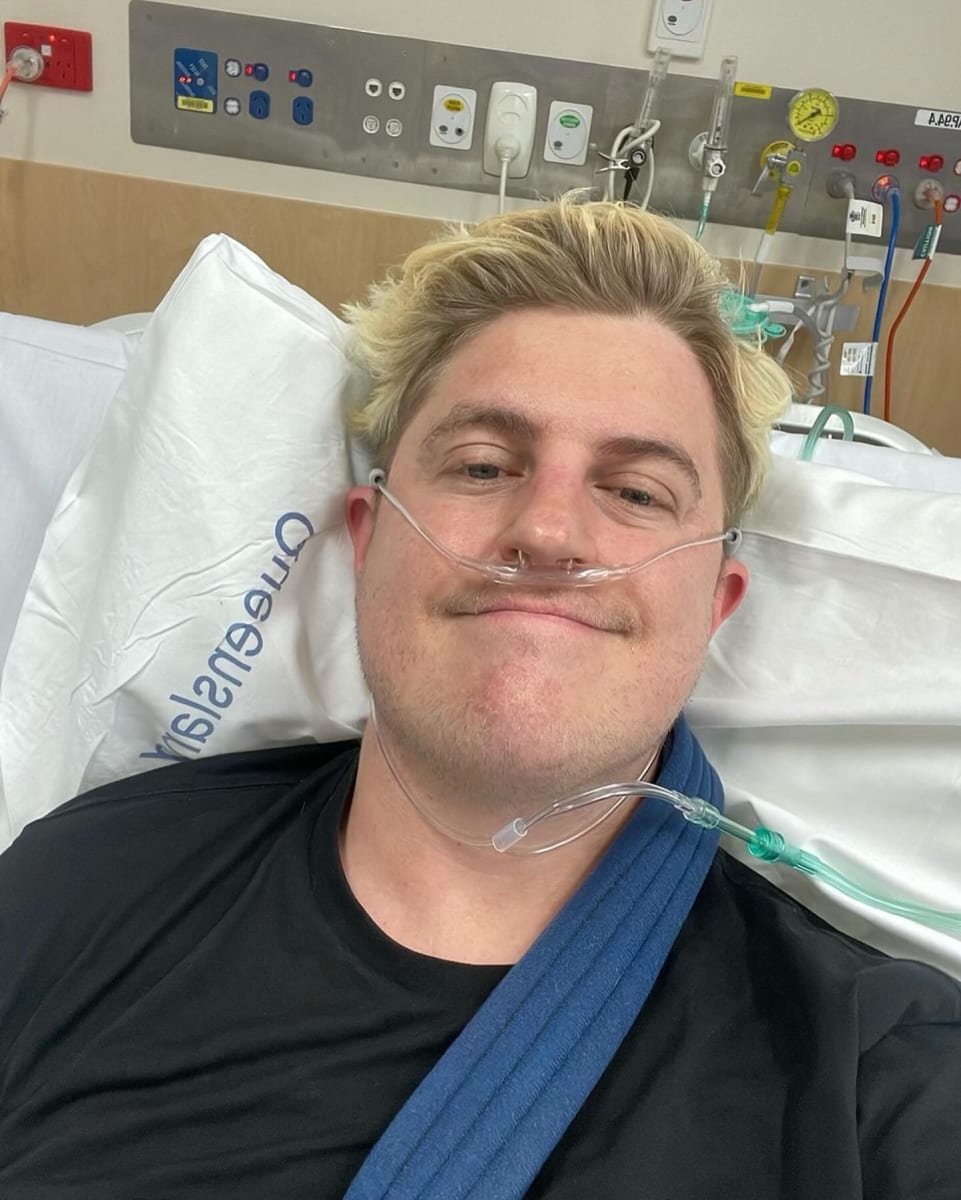 Founding Mashd N Kutcher member Matt James has announced he's been diagnosed with multiple myeloma, a form of blood cancer. 
Multiple myeloma results from an overgrowth of plasma cells in the bone marrow, which can crowd out normal blood-forming cells and lead to low blood counts, according to the American Cancer Society. This can cause anemia, a shortage of red blood cells.
James, who launched the Mashd N Kutcher project over a decade ago in 2012, took to social media to reveal his diagnosis and ongoing treatment.
"This was unexpected as I was otherwise healthy, however it has spread throughout my body causing multiple breaks in my arms, ribs, and more," James writes. "Over the immediate months we will hit this from every angle with chemotherapy and extensive treatment ahead."
Despite James' health issues, Mashd N Kutcher will continue to tour. The group is heading over to Asia towards the end of the month to perform a number of headlining shows before returning to Australia in September for more performances. New music, James said, is also on the way.
"In summary, the road ahead is challenging but I'm very fortunate to have an amazing support network of family, close friends and colleagues, right now I'm physically weak but mentally strong, and I'll be giving this everything I've got," he added.
View the original article to see embedded media.
Follow Mashd N Kutcher:
Facebook: facebook.com/mashdnkutcher
X/Twitter: twitter.com/mashdnkutcher
Instagram: instagram.com/mashdnkutcher
Spotify: sptfy.com/OJiU