Rooftop Reverie: Inside Enamour's Return to Elsewhere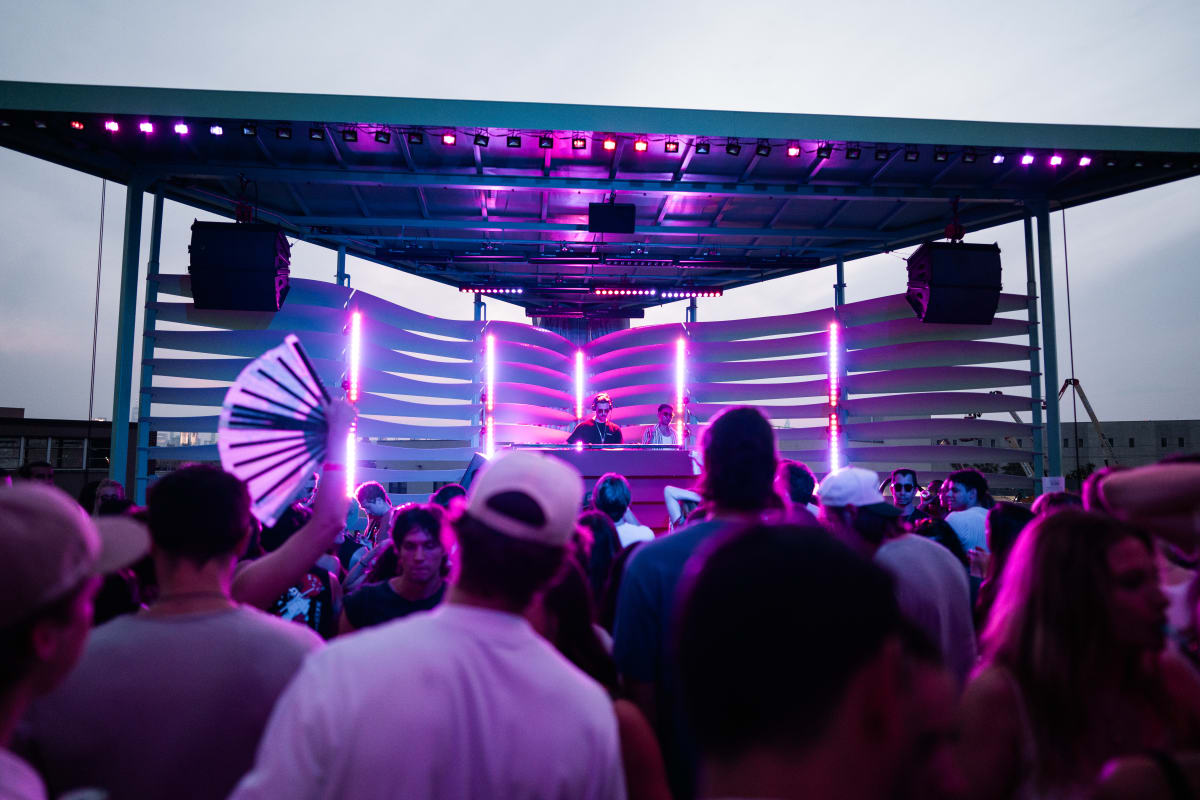 Soaking in sunshine and live music on a rooftop is a quintessential summer experience in New York—and one Brooklyn hotspot Elsewhere curates best.
Earlier this month, Enamour took to Elsewhere for a stellar sunset performance on a breezy Saturday evening. The LA-based producer is no stranger to the Brooklyn venue, having played the main space in 2022 and the rooftop in 2019.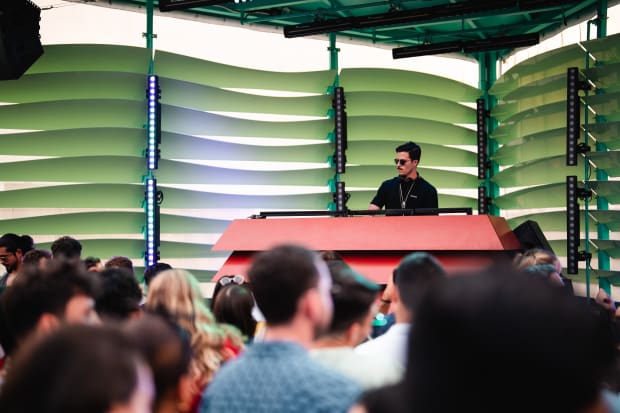 While Elsewhere may not boast the skyline views and plush decor of upscale Manhattan rooftops, it prides itself in cultivating community and drawing crowds craving music over glitz. 
Friendly, welcoming staff, wonderful seasonal drinks (like this summer's spicy watermelon frozen margarita and yuzu hard seltzer), an intimate dancefloor devoid of tables or VIP sections, and affordable events are all part of the Elsewhere experience. Enamour's show, among other recent events, was free for members of the Elsewhere community Discord.
Doors for Enamour's return to Elsewhere opened at 3pm to the sounds of corinne. Formerly a Dance Music Editor at Spotify, she now juggles A&R for Chris Lake's venerated Black Book Records imprint with DJing across New York's most popular dance music venues, like Superior Ingredients and Public Records.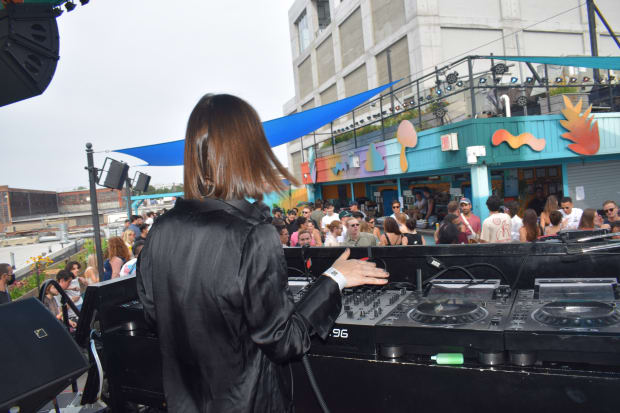 Having curated some of Spotify's biggest dance-focused editorial playlists like Housewerk and Deep House Relax, her knack for selecting gems across the house music spectrum was palpable in her performance at Elsewhere. Fitting the moment, her set was filled with soulful cuts like Birds of Mind's trumpeting "No Time For Tears" by and "L.I.F.E" by &ME, a fresh Keinemusik release.
corinne was followed by New York-based, Lebanese DJ duo alko. Bridging Beiruti rhythms with organic house, alko strives to bring a taste of their heritage to slow-burning dance music. At Elsewhere, they kept the crowd grooving with deep, hypnotic soundscapes under the hazy Saturday sky.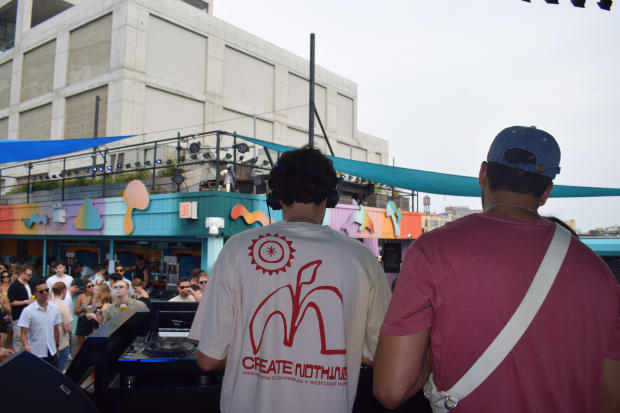 It's difficult to pigeonhole Enamour's style. From euphoric, vocal-driven anthems on Anjunadeep to hypnotic house on Get Physical and driving techno on Desert Hearts Black, the breadth of the labels he's released on underscore his versatile sound.
His sets are equally expansive, bespoke for each setting and occasion. At Elsewhere, he dialed the energy up, dishing out high-octane tracks for two and a half hours like "Feel for Race" by Space Food and "Intelligence" by Rafael Cerato and Pavel Petrov.
His original songs were the highlight of the set. "Body Test," Enamour's acid-inspired release on RÜFÜS DU SOL's Rose Avenue Records, was a peak moment as day turned into night. But of course, Enamour saved the best for last, treating the crowd to his rousing remix of RY X's "A Thousand Knives" towards the tail of the show.