ODESZA's Deluxe Edition of "The Last Goodbye" Features VIP Edits of Two Classic Tracks: Listen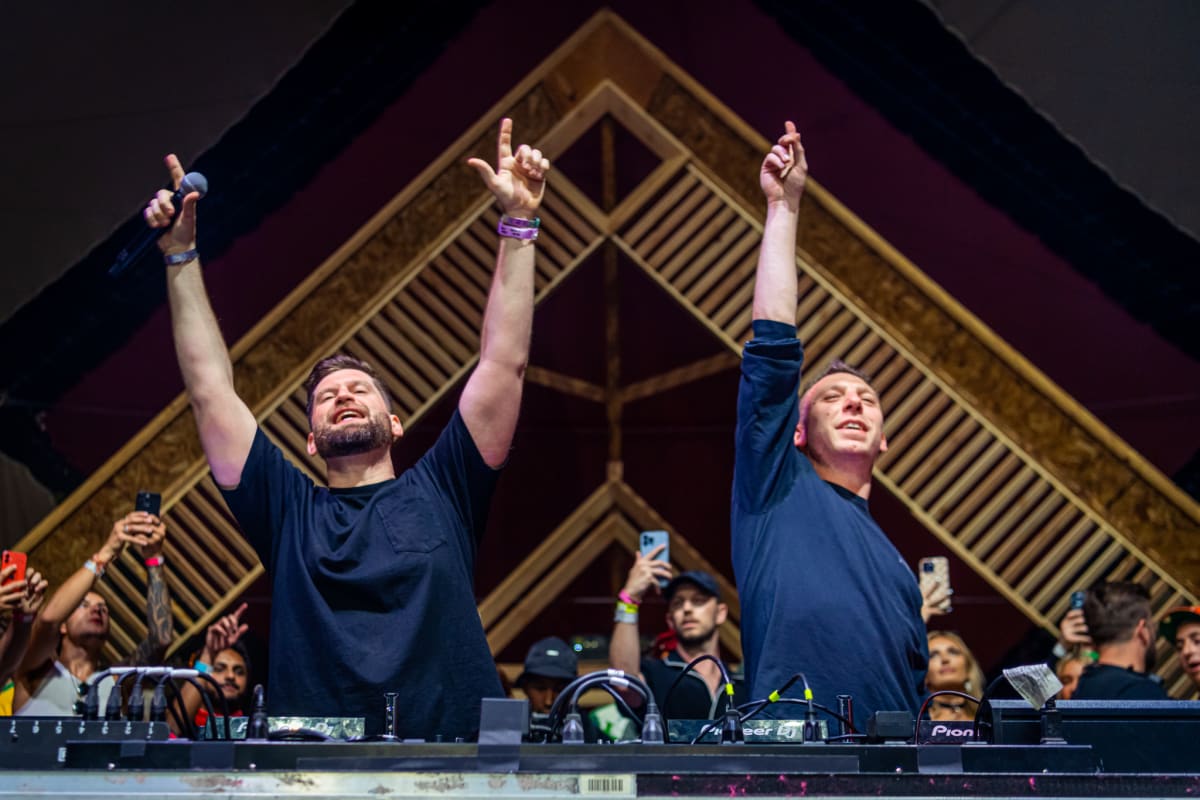 ODESZA breathed new life into "Sun Models" and All We Need" for the deluxe edition, which comes with a special box set featuring an icosahedron-shaped LP.
When ODESZA revealed The Last Goodbye in early 2022, legions of diehard fans thought a farewell was on the horizon. But after they released the album and emphatically returned to the live arena, it quickly became clear they weren't even close.
2023 has been a prolific year for the superstar electronic duo, who have traditionally refrained from releasing new music when they're not in the midst of an album cycle. After dropping The Last Goodbye last summer, they went on to drop a slew of remixes and a pair of new singles, "Hopeful" and "To Be Yours." This month also saw the release of ODESZA's first remix in eight years.
Now they've unveiled the album's deluxe edition, which features VIP edits of two classic tracks from the ODESZA lore. First comes a dark and heavy-hitting rework of the Shy Girls-assisted "All We Need," one of the duo's most beloved records and a longtime staple in their live sets.
ODESZA then follow with their VIP of "Sun Models," their most-streamed song, which features Madelyn Grant. Here, they inject the arrangement with a shot of four-on-the-floor adrenaline.
Fans can now pre-order a limited edition box set for the deluxe album, which comes with a special icosahedron-shaped LP. The record features all of the post-TLG releases mentioned above and also includes a 50-page bound photo book with images from the album's eponymous tour.
Take a listen to the full digital deluxe edition below.
Follow ODESZA:
Facebook: facebook.com/Odesza
Instagram: instagram.com/odesza
Twitter: twitter.com/odesza
Spotify: spoti.fi/3hCvE32