Pretty Lights, John Summit, More to Headline Suwannee Hulaween's 10th Anniversary Festival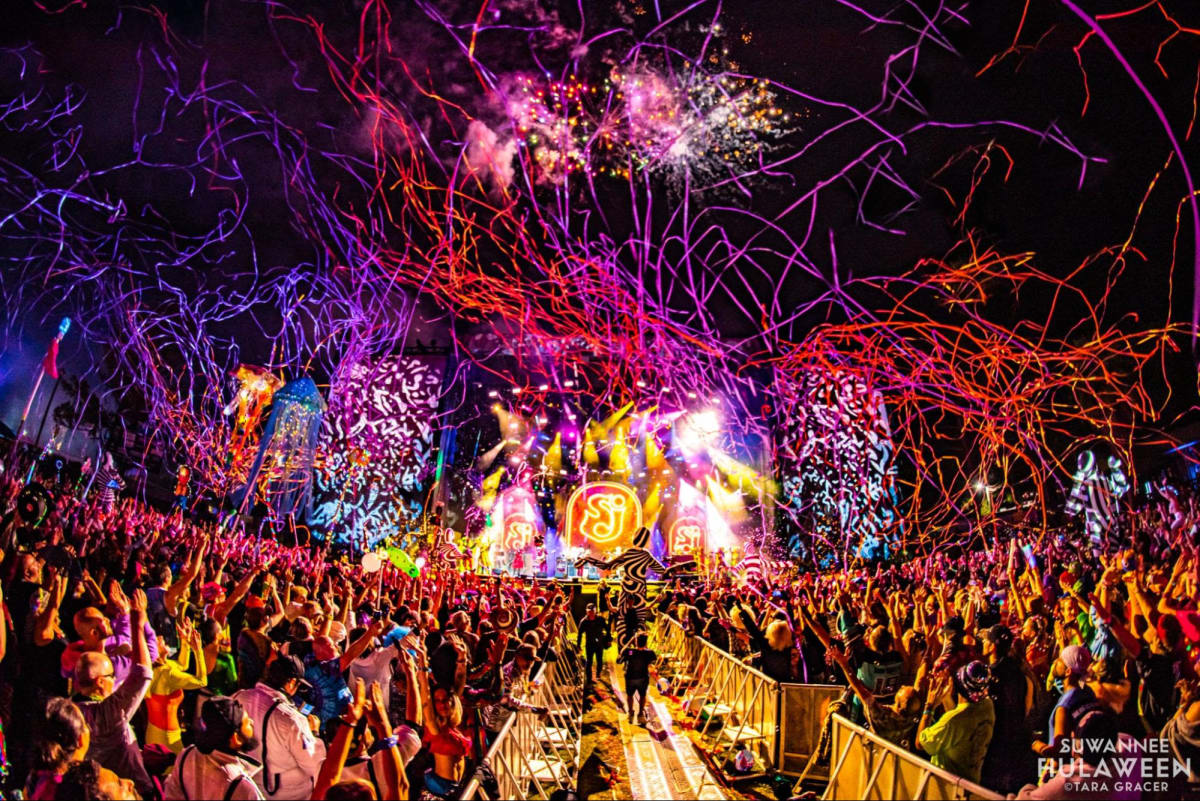 The North Central Florida festival's momentous 2023 festival will also feature performances by Elderbrook, Big Wild, Giolì & Assia and Eprom, among others.
Suwannee Hulaween has revealed a massive 2023 lineup, boasting more than 90 acts to celebrate its 10th annual festival.
Returning home to the Spirit of the Suwannee Music Park in Live Oak from October 26th to 29th, the beloved North Central Florida fest will host who was initially rumored to be their "big secret headliner": Pretty Lights.
The announcement arrived amid a monumental day for the electronic music community as the electro-soul pioneer announced his return after a five-year hiatus. Pretty Lights' upcoming "Soundship Spacesystem" tour will hit Chicago, Philadelphia, San Francisco and other major cities, but Hulaween will be the iconic producer's only East Coast festival performance.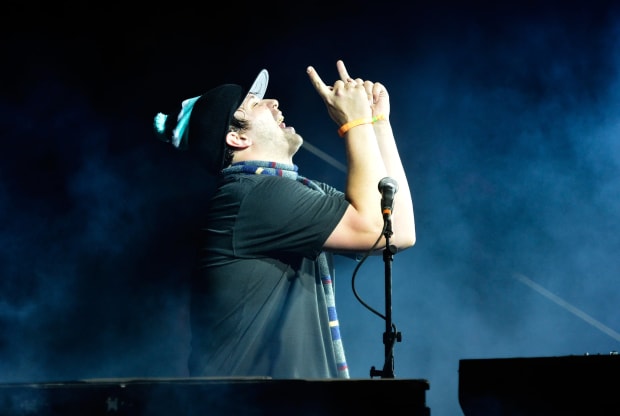 Pretty Lights will be joined by many other dance music heavyweights, including Elderbrook, Big Wild, Giolì & Assia, Eprom, BLOND:ISH, Moore Kismet, Channel Tres, Lab Group and John Summit, the lattermost of whom will host Hulaween's first-ever takeover by way of his Off The Grid imprint.
Along with electronic music, the festival is known for curating dynamic lineups that cross over into jam, indie, bluegrass, funk and hip-hop. This year's lineup also features The String Cheese Incident, Trey Anastasio Band, Goose, Mt. Joy, Pigeons Playing Ping Pong, Smino, Les Claypool's Fearless Flying Frog Brigade and Dispatch, among others.
Suwannee Hulaween tickets are now on sale here.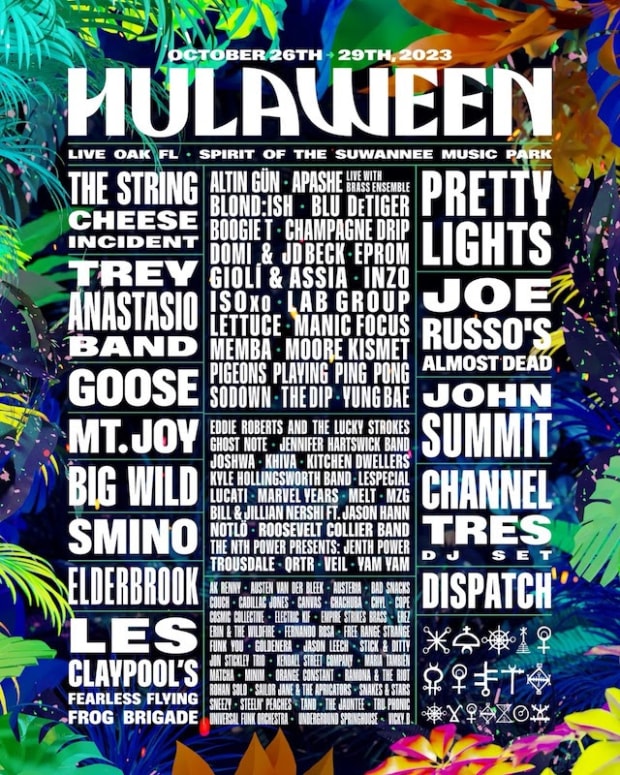 "The festival and concert industry landscape continues to be bought up and homogenized by the majors, so staying the course as true independents and surviving through all of the highs and lows we've endured to this milestone 10-year anniversary, is incredible," the festival's co-founder Michael Berg said in a press statement. "We think back fondly of all the people who have been part of the Hula journey with us, and how the team continues to learn and grow to elevate the experience and lineup every year. We've proudly stayed true to this community and culture we are servicing and hope to keep doing that for at least another 10!"
Follow Suwannee Hulaween:
Facebook: facebook.com/suwanneehulaween/
Instagram: instagram.com/hulaweenfl/
Twitter: twitter.com/HulaweenFL