Second Pretty Lights Set to Replace Rainbow Kitten Surprise at 2023 Suwannee Hulaween Festival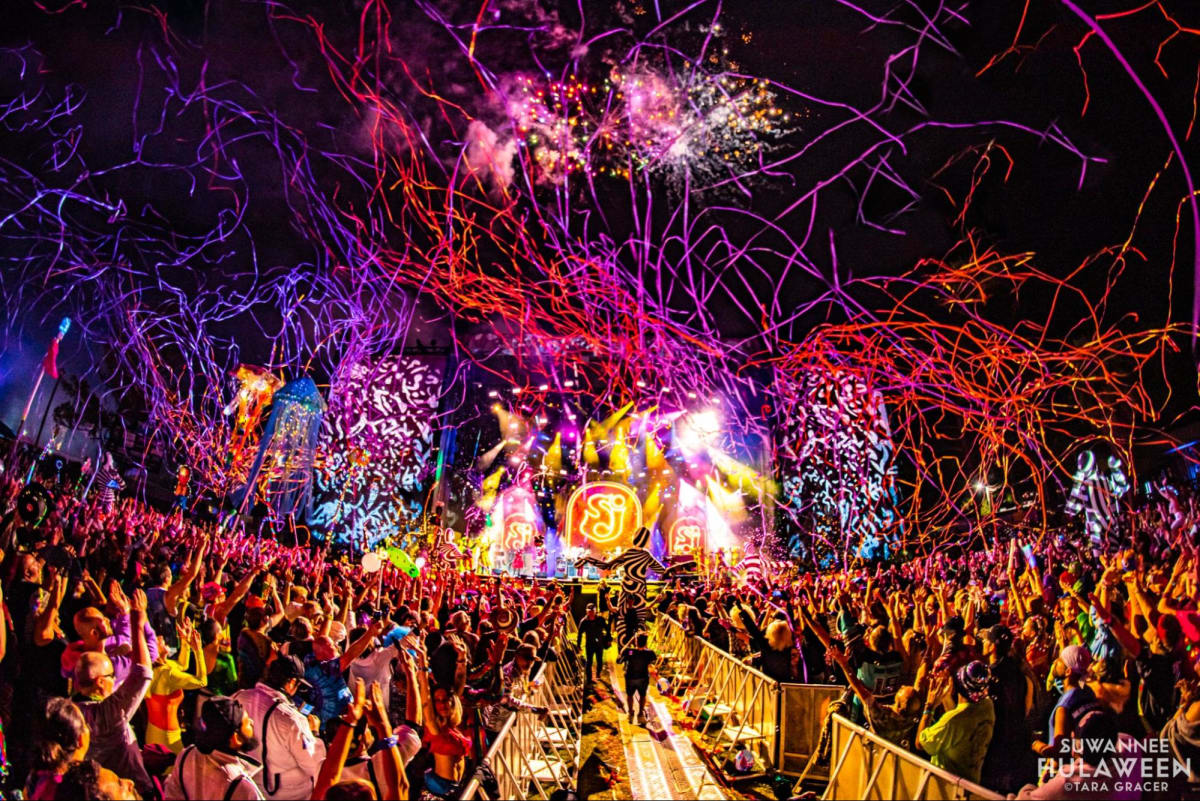 Celebrating the festival's 10-year anniversary, Suwannee Hulaween's stacked 2023 lineup will now feature a second set from Pretty Lights and his band, who will headline on both Saturday and Sunday.
The lineup for the four-day Florida fest originally included a performance by Rainbow Kitten Surprise, the alt-rock band that has since taken a hiatus from touring as a member receives treatment after an undisclosed "medical crisis."
Yesterday's announcement of a replacement headliner teased that festival-goers will now get to enjoy over three hours of Pretty Lights tunes.
The multi-genre camping festival will also feature performances by The String Cheese Incident, John Summit, Goose, Lab Group, Dispatch, Elderbrook, Big Wild and many, many more.
Suwannee Hulaween is known for its immersive art installations around Spirit Lake, a massive outdoor area packed with audiovisual art, lake projections, interactive experiences and more. The festival has multiple stages that play a variety of genres and camping is available throughout the 800-acre campground, outfitted with stunning natural views and draped in Spanish moss.
The festival will take place at the Spirit of the Suwannee Music Park in Live Oak, Florida from October 26-29. Secure your passes here.
FOLLOW SUWANNEE HULAWEEN:
Facebook: facebook.com/suwanneehulaween
Instagram: instagram.com/hulaweenfl
Twitter: twitter.com/HulaweenFL
Website: suwanneehulaween.com