Skrillex's Brilliant Sophomore Album Is an Ode to His Day Ones: Listen to "Quest For Fire"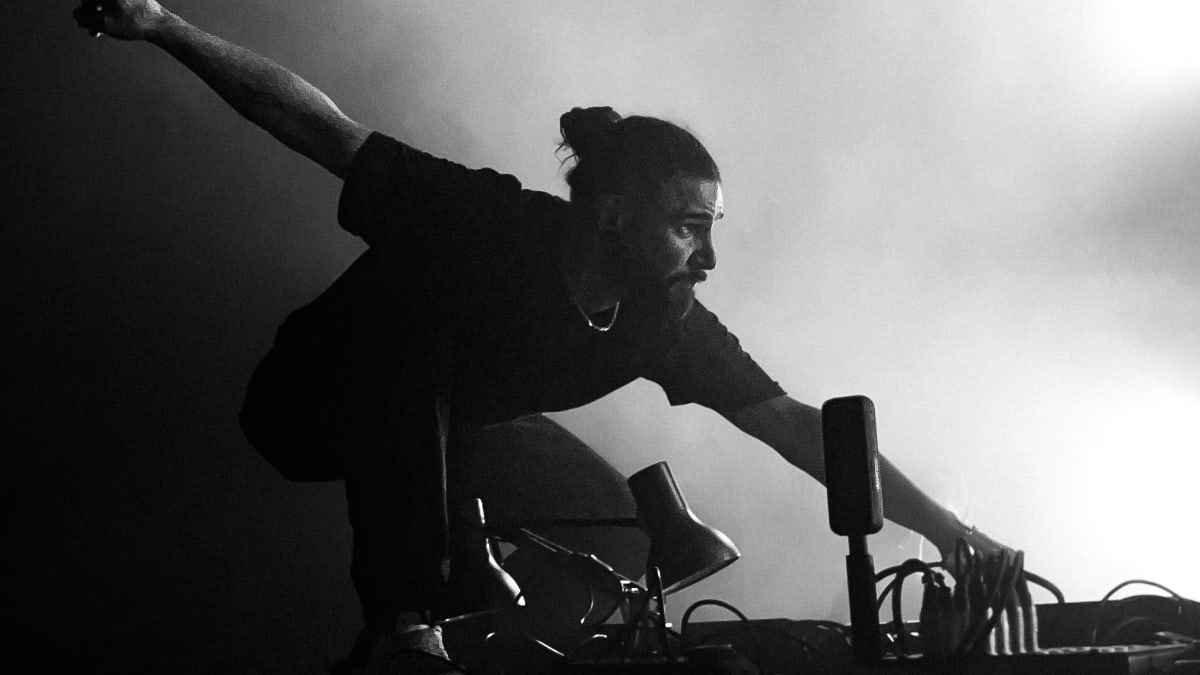 After overcoming some tough mental health issues, Skrillex has returned with his long-awaited second studio album, the game-changing return every fan has been dreaming of.
It feels like Skrillex's entire career has been building to this moment.
But before we explore this watershed moment, let's take it back to the beginning. In 2010, some unassuming dude with thick-rimmed glasses and a half-shaved head released a pair of EPs that would stand the test of time as generational masterworks. This, of course, is a reference to My Name Is Skrillex and Scary Monsters and Nice Sprites, the first two bodies of work released under the Skrillex moniker and the bane of mosquitos around the world.
An unknown figure to those who didn't wear checkered shoes and belts at Warped Tour in the early 2000s, Sonny Moore was a teenage star in the post-hardcore world. As the frontman of From First to Last, he would release two albums and tour the world before making the decision to launch a solo career—and forever change the trajectory of EDM.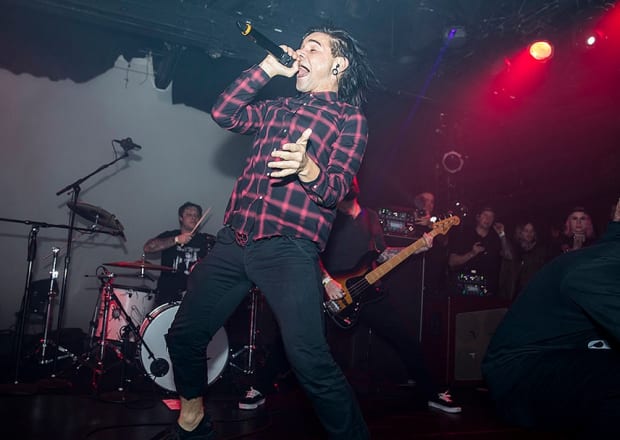 While Skrillex certainly didn't invent dubstep or bass music, he functioned as a curtain-raiser to these realms for an entire generation of dance music enthusiasts, as well as casual listeners who confidently call his music "techno." In many areas stateside, particularly smaller cities, you couldn't just hit up a club and see the world's hottest DJs—not to mention many of his future fans simply couldn't get into the popular electronic music of the time. Considering the in-your-face bass drops and larger-than-life, aggressive growls of Skrillex's early music, the aging angsty metal kids naturally gravitated to his early releases. 
Sure, other major artists were beginning to ascend the electronic music ranks at the time. But do you really see the kid growing from the Asking Alexandria era making the jump right to progressive house, à-la Nicky Romero or Alesso?
As someone in high school in the midwest during the time of his debut, it can't be explained just how fast his songs spread. I can vividly remember hearing "Scary Monsters and Nice Sprites" for the first time and immediately asking that one friend with the subs that cost more than his car to try it out on his system. 
We all have different stories about our first exposure, all of which typically end with finding a home in the electronic music community.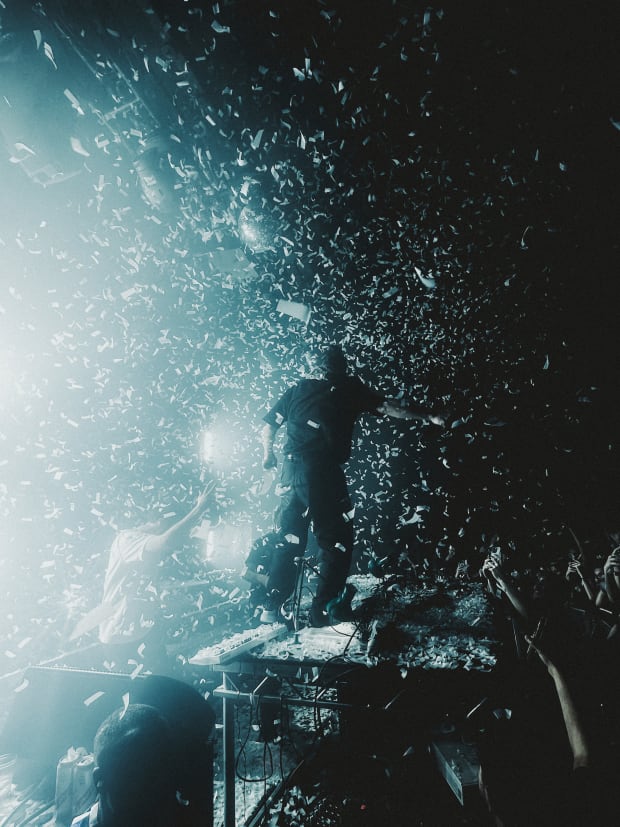 Fast-forward just two years after Skrillex's debut, when the former emo kid would have six Grammy wins under his belt and headline spots on the biggest music festivals on the planet while establishing himself as one of the most recognizable figures in modern-day electronic music. He would use this massive platform to launch his own record label, OSWLA, a deeply influential imprint that helped develop Porter Robinson, Kill The Noise and many more.
Despite his stratospheric success, it wasn't until 2014 that Skrillex would release his debut album, Recess. While still containing plenty of the heavy bass fans came to expect from him, the album saw him flirt with contrarian sounds, the antithesis of those that embodied his goliath reputation in dubstep. This led to the formation of his supergroup with Diplo, Jack Ü, and their lone album, which continued to push his sound away from the moshpit-igniting tracks of yesteryear. Little did fans know, this album would be the last they'd hear for eight years until today's release of Quest For Fire
Although Skrillex was still releasing original music and plenty of pop and hip-hop collabs, there were increasingly longer gaps between new releases, tours and festival appearances in comparison to the frenzy in the early days of his career. In a series of tweets shared on his birthday last month, Skrillex opened up about his mental health struggles in recent years.
He explained that 2022 was the toughest year of his life and that he "literally found [himself] with no drive and purpose for the first time in [his] life." Two high-profile festival cancelations were initially attributed to Skrillex's obligation to complete his new albums. However, he ultimately revealed that he'd developed an unhealthy relationship with alcohol after the tragic death of his mother, and he had no choice but to slam the brakes on his career to focus on his wellness.
Thankfully, he came out on top and declared he's healthy and ready to take on the world.
This leads us to a brand new, riveting chapter in the storybook career of Skrillex: his second studio album, Quest For Fire.
If you're one of those fans who's checked the r/Skrillex subreddit once a week for updates on new music over the course of the past decade, this day is for you. For quite some time, it was incredibly difficult to differentiate between a genuine tease or just an optimistic rumor about Skrillex's next album.
The tinfoil hats were finally put away at the start of 2023, when Skrillex officially announced not one, but two new albums set to arrive this year. If you haven't already listened to his QFF DJ set a dozen times by now, you might be asking whether or not the album lives up to the years of hype. The answer is—without a doubt—yes.
View the original article to see embedded media.
Quest For Fire is the game-changing grand return every Skrillex fan has been dreaming of. Instantly reminding us of his masterful production capabilities and influence, he will undoubtedly inspire even more music producers with his latest. Don't believe me? Do a Google search for "Skrillex Rumble remix" and see how many hits you get.
The eldest of the album's singles, "Butterflies" (with Starrah and Four Tet), was released all the way back in May 2021 and marked his first release since 2019. An atmospheric house track, the arrangement teems with dreamlike electronic verve in a latticework weaved by Four Tet's signature, organic sound design. It was followed days later by "Too Bizarre," a pop-punk collaboration with Swae Lee and Siiickbrain that screams "Yeah I'm EMO who fucking cares" during a time when that genre is experiencing a full-blown renaissance. For the full album release, a special "Juked" version of the track which brings Posij into the mix was included instead of the original single.
Weeks later, Skrillex would host a gathering of galaxy-brained producers for the masterfully crafted bass anthem, "Supersonic (My Existence)" with Noisia, josh pan and Dylan Brady of 100 gecs. We didn't know it at the time, but the track was the last taste of Quest For Fire we'd get for 18 months.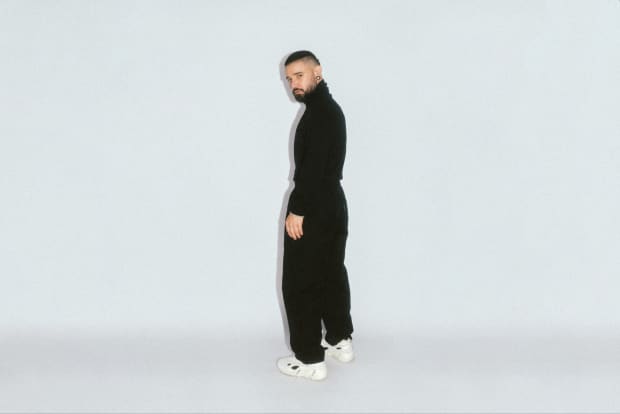 That brings us to the big one, "Rumble." Arguably the most anticipated electronic song since Daft Punk's "Get Lucky," the track exploded in popularity after Fred again..'s breakout Boiler Room performance. Not long after, Fred, Skrillex and Four Tet would take over London with a string of impromptu performances that would ultimately lead to a momentous pop-up at Madison Square Garden.
It's easy to see why "Rumble" caused such a ruckus. With help from Flowdan, they produced a ground-shaking tune that combines elements of grime, deep dubstep, jungle and more to perfection.
Skrillex would then begin to unload Quest For Fire singles at a pace we haven't seen. The infectious, Bobby Raps-powered house anthem "Leave Me Like This" incorporates nostalgic samples from "Scary Monsters and Nice Sprites" while "Xena" brings in Nai Barghouti to help Skrillex deliver an insane barrage of drums.
"Inhale Exhale" (with Aluna and Kito) draws you in with its deep wobbles and lonely big-city atmosphere before it blows you out of your seat with its dramatic drop. Skrillex further expands on this feeling of being surrounded by people but somehow alone with "A Street I Know" (with Eli Keszler). "Tears" sees Skrillex join forces with a certified legend who helped paved the way for so many of today's stars, Joker, as well as Nik Roos of Noisia's alter-ego, Sleepnet. Here, Skrillex's signature vocal chops echo beneath as the trio flex their inconceivable sound design abilities.
"Hydrate," a collaboration with PEEKABOO, Flowdan and BEAM, is the hardest track on the album. U.K. grime star Flowdan takes control with a commanding verse while a deep, thumping bassline smashes through like a bulldozer. Meanwhile, "Good Space" (with Starrah) is a standout for those who have "Face My Fears" in their top five, again producing frenetic vocal samples to glide across a high-energy arrangement.
The interlude, "Warped Tour '05," pays homage to Skrillex's roots. It features a clip of an interview he did with Pete Wentz of Fall Out Boy at Warped Tour in 2005. You can watch the entire interview with Eric Blair below.
[embed]https://youtube.com/watch?v=5E7yGVj58Cs[/embed]
What's sure to be the party anthem of the season, "Ratata" features a stentorian Missy Elliott just days after she became the first female hip-hop artist to earn a nomination for the Rock and Roll Hall of Fame. They're joined by the filmmaker and electronic music virtuoso Mr. Oizo, who teamed up with Skrillex back in 2016 for the stunning "End of the World." Here, a ferocious beat twists, turns, and stretches itself to keep up with the talents of the hip-hop icon.
A dream collaboration for so many fans, "Still Here (With The Ones That I Came With)" is a touching piece that melds the many eras of Skrillex's career. With help from the first artist to ever release music on OWSLA, Porter Robinson, and superstar singer-songwriter Bibi Bourelly, Skrillex confidently exclaims that he's still here and isn't going anywhere soon.
To say Quest For Fire is a great album is a gross understatement. Despite years between singles, hype building to unrealistic levels and tough mental health issues to battle, Skrillex has released one of the best electronic albums in quite some time.
The record has the feel of a love letter to his fans, colleagues, and loved ones who stuck with him through his ups and downs. With so much appreciation shared with each and every release, it's wonderful to see one of the electronic scene's most beloved artists happy again. Because in the words of BloodPop®, "at the end of the day music is just squiggly air."
Follow Skrillex:
Facebook: facebook.com/skrillex
Twitter: twitter.com/Skrillex
Instagram: instagram.com/skrillex
Spotify: spoti.fi/30OEWUh