The Potions Behind Eliminate, the Mad Scientist of Electronic Music Content Creation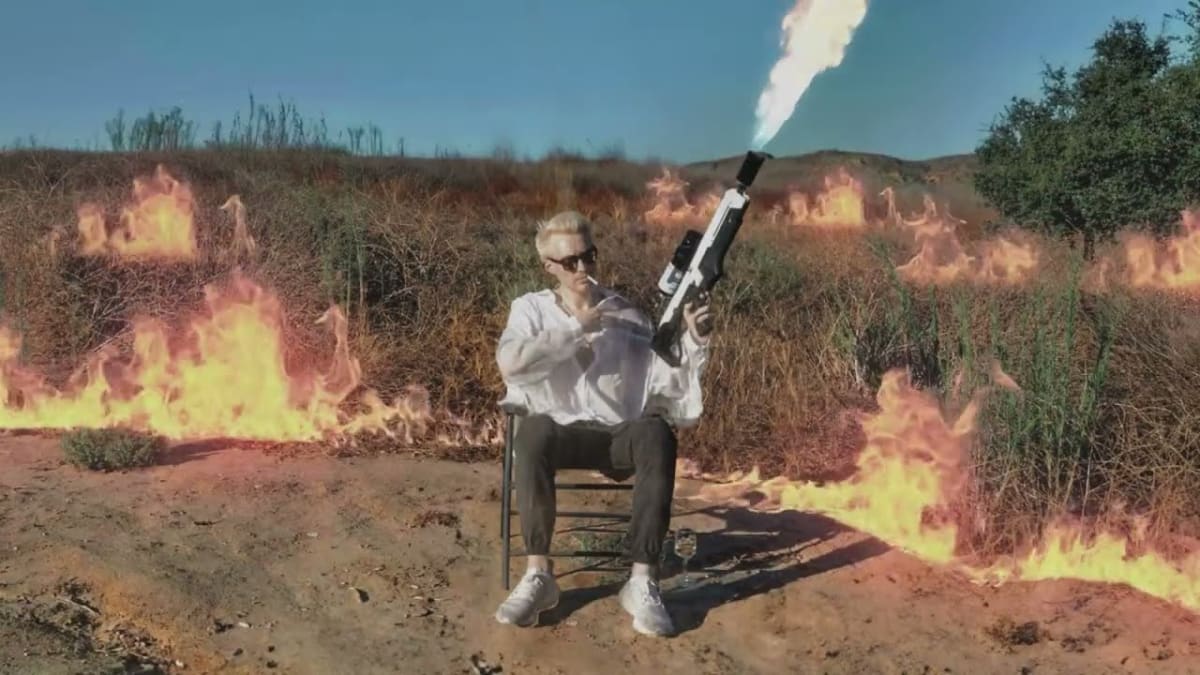 Social media and music go hand-in-hand in the digital age. Virality and viewer retention are as valuable as rhythm and chord progressions.
It's a space Eliminate is uniquely qualified to navigate. There's perfect chemistry in his content creation and music production skills. Harmonious hitmaking for a modern audience.
Eliminate plucks ingredients from an endless bag of tricks to produce musical treats. The electronic music scene's mad scientist is hard at work in the laboratory but his formulas are not closely guarded secrets. In fact, Eliminate welcomes prospective students to sit in on his lesson plans.
The EDM.com Class of 2021 star guides fans through his production process on YouTube before repurposing the longer videos into sub-one-minute TikToks. It's a formula that allows him to engage with them without compromising on music quality.
"All of a sudden I get these videos that are getting millions of views and a bunch of followers," Eliminate tells us. "I'm like, 'I don't even know what to do. This was an accident.'"
"If I cut out all the filler and take out little pieces of the production, I can fit it into a super short TikTok that instantly grabs people's attention. I like that."
[embed]https://youtube.com/watch?v=2bslfDmui_s[/embed]
And just like that, Eliminate stumbled upon a process he is now fine-tuning for future releases. It's a compact, convenient introduction to the complex, creative universe of sound design.
"No talking, just cut straight to the point," Eliminate explains. "I did some sound design showing how I made the drop. A super quick, bang-bang-bang-type version of it and then you play the song. I don't know what it is about showing a super-condensed version of a process that took hours and hours. But if you cut it down to 14 seconds, people like it."
The boom of every major online music platform has reshaped the music industry. Calvin Harris and Justin Bieber were discovered on MySpace and YouTube, respectively. Spotify and Apple Music compelled artists to release shorter songs, bloated albums and lots of content. TikTok spawned an army of new artists, put an even greater emphasis on catchy sounds and redefined music releases. It's a cryptic code to crack even for the wicked wizard of weebley, wobbley wubs.
"It's made me straight up afraid to start promoting a song too early," Eliminate laments. "It sucks because I used to like to tease music for months on end... I feel like people get upset if the song isn't instantly on Spotify. They want it now. They want it right now."
Eliminate admits he may be "overthinking" the process, but it's a common headache among content creators. Mathematic equations are constant. Social media algorithms, not so much.
"I try not to post any music I'm working on—which sucks—because I want to, but at the same time you never know with TikTok, you can post a song and out of nowhere it's going to blow up on the algorithm," Eliminate says. "When that happens, you think 'Oh sh** I need to capitalize on it,' but if the song is not ready to come out or the release isn't for a long time, you're like, 'Please hang on, wait, come back, don't leave.' All these random people will stumble across your song and think, 'Oh that's cool. Oh, it's not on Spotify?' But that's also been successful for a lot of people."
"A lot of times I don't even want to post about a song until it's locked and loaded and ready to release in the off-chance."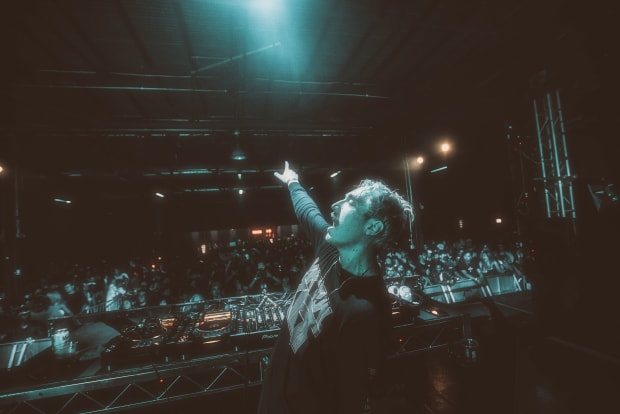 Welcoming fans into his creative process is nevertheless incredibly fruitful. Eliminate mesmerizes with experimental bass music that often subverts expectations. The steps to produce such delightfully unexpected notes are as spontaneous as they sound.
"When I'm writing a song, the most I'll usually have pre-planned is a rhythm or an idea," Eliminate explains. "The actual sound design comes after sitting in front of a computer for however many hours it takes to keep messing. I do a lot of re-sampling. I'll start with a bass noise and run that through over and over again, manipulating the sound a bunch until it gets more weird. Eventually, if I land on something I like then I'll roll with that. Rarely do I hear noises and try to recreate it. Lots of experimentation."
That experimentation is the lifeblood of his latest single, "Playing With Fire." The song's direction took a completely unplanned turn once fussy's incredible vocals entered the mix. The dubstep track has an early-2000s rave feel with its synth-laden build, but it's a stark departure from Eliminate's original plans for a flute-centric trap song.
"I wrote a completely different song with the same bass melody that you hear in the chorus," Eliminate says. "Every time I get vocals for a song, it opens up a whole new window of ideas and inspiration. I started putting the vocals in the song and it wasn't very long before I thought, 'This could be so much more of an energetic, anthemic type track than what I had before.'"
Eliminate is gearing up for a busy end to 2023 following the releases of "Quickness," "Mutations" and "Playing With Fire" this year. Fans can rest assured that he's mixing magic in the lab—even if you can't hear him.
[embed]https://youtube.com/watch?v=CYxZrolzvEk[/embed]
Follow Eliminate:
Facebook: facebook.com/eliminatemusic
X: x.com/eliminatemusic
Instagram: instagram.com/eliminatemusic
Spotify: spoti.fi/2WveH2a