The Ultimate Electronic Music Fan's Guide to Ibiza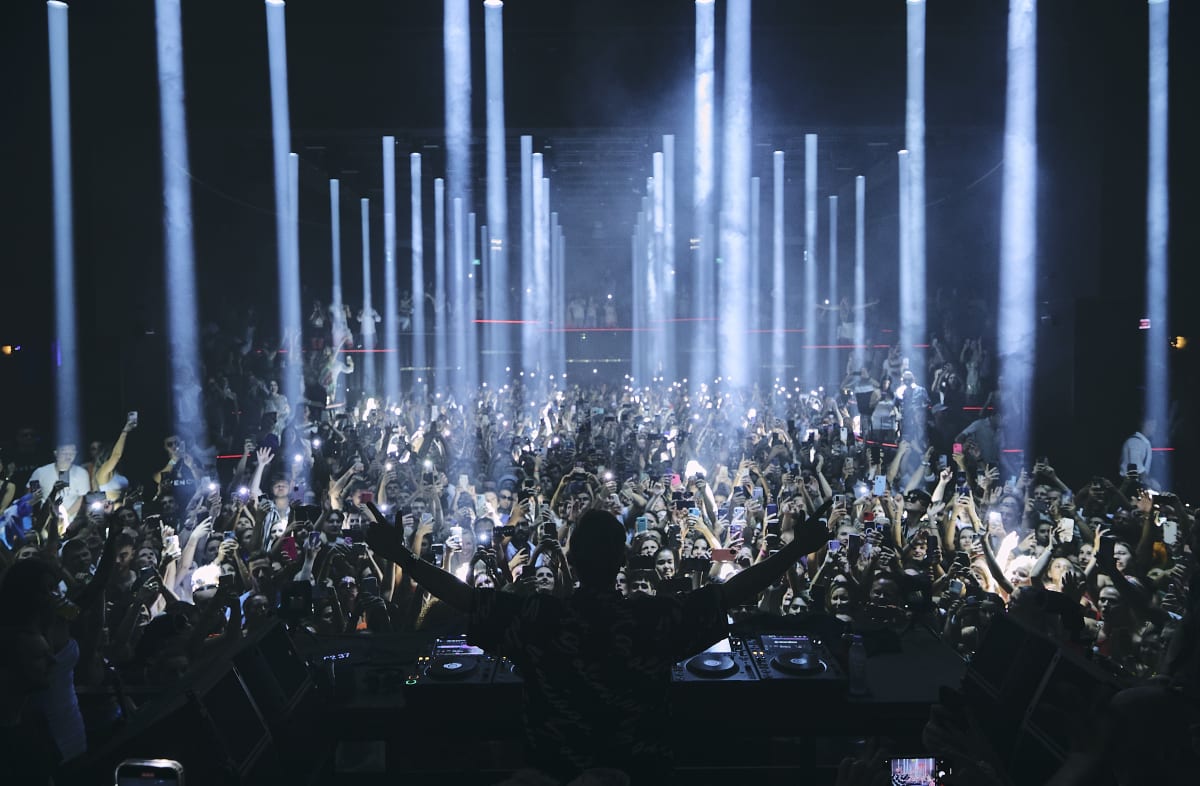 The allure of Ibiza extends beyond its crystal waters and picturesque sunsets, reaching into the hearts and minds of the global dance music fandom with cutting-edge clubs and eye-popping residencies.
In Ibiza, each club is a universe of its own, offering a unique blend of music, ambiance and unrivaled party culture. Here's a glimpse into the pulsating heart of the White Isle's clubbing scene through its iconic venues and its many celebrated events.
Hï Ibiza
With its state-of-the-art sound system and spellbinding production, Hï Ibiza is a hub for a diverse slate of marquee dance music experiences.
The club's stacked list of residencies includes FISHER, The Martinez Brothers and Tale Of Us' Afterlife, all keeping the dancefloor bumping from day into night​ multiple times a week. David Guetta and MORTEN's weekly "Future Rave" residency is another feather in its cap, offering a different flavor to the award-winning club's eclectic music portfolio.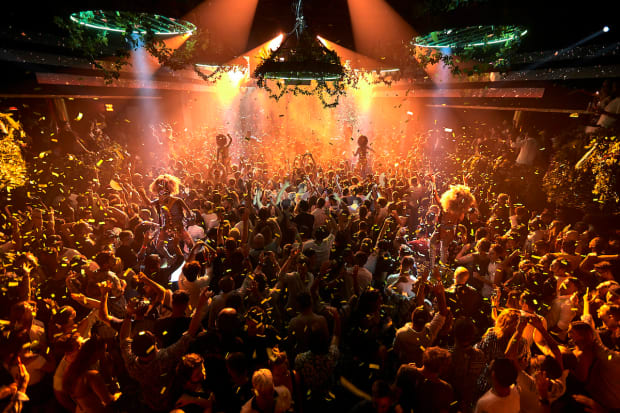 DC-10
DC-10 is a hallmark of Ibiza's underground house music scene. The club hosts the legendary Circoloco party every Monday, a tradition that has held strong for over two decades. With top-tier DJs like Seth Troxler and Mochakk leading the charge, its 2023 season has certainly been no exception​​.
Michael Bibi's triumphant late-September return to his own Solid Grooves party series following cancer treatment stands as another iconic highlight of the club's latest season. Coupled with the edgy beats of underground music, the raw, industrial aesthetic of DC-10 makes it a favorite among industry professionals and visitors passionate about putting the music first.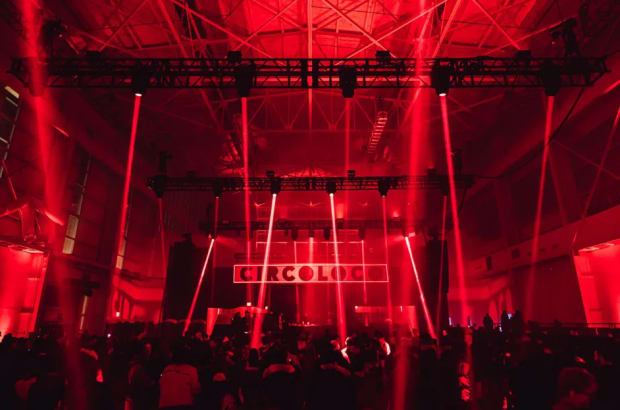 Pacha
A name synonymous with Ibiza's nightlife, Pacha has a storied 50-year history that reflects the evolution of music and party culture on the island. The 2023 season saw many characteristically thrilling nights, including the Music On residency featuring Marco Carola, Bedouin's SAGA and the "Pure Pacha" party series with Robin Schulz, all drawing dance music enthusiasts from around the globe​.
The cherry logo of Pacha continues to be a beacon for party-goers seeking a night of dance and music at one of the club scene's most iconic institutions.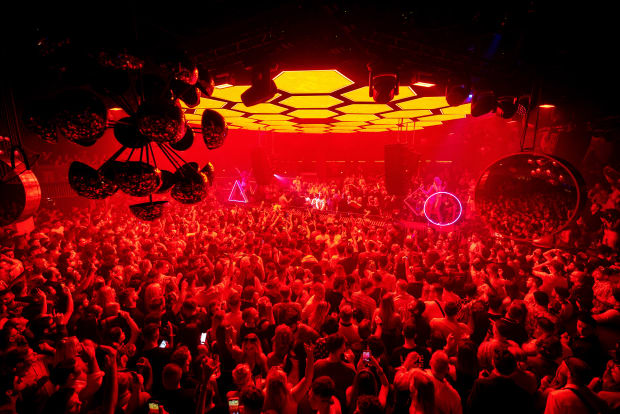 Cova Santa
Nestled among Ibiza's rolling hills, Cova Santa marries the essence of electronic music with nature's tranquility. With parties like Woomoon, Sacro by Mëstiza and Storytellers, the club offers a myriad of musical flavors ranging from house to flamenco. The atmosphere is reminiscent of a scene a world away much like the jungles of Tulum, and hosts artists such as BLOND:ISH and Kleinemusik​.
The sprawling environment encapsulates a restaurant with outdoor seating, multiple levels of VIP experiences, and even hidden gems like a secret cave hosting boutique performances of spoken word poetry. Cova Santa a must-visit venue for adventurers looking to dine out in an open air environment and then make their way to the dancefloor to enjoy the sights and sounds of live performance art and ​​dance music.
View the original article to see embedded media.
Amnesia
The vast, multi-room establishment that is Amnesia encapsulates the spirit of Ibiza with its larger-than-life experiential events. The club is most notably home to Elrow, a vibrant party brand from Spain known for its copious confetti cannons and eclectic, cirque-like theatrics.
The 2023 opening party saw techno mavens like Maceo Plex and Adam Beyer taking to the decks while the combined residency of Sonny Fodera, Gorgon City and Danny Howard brought a weekly dose of electrifying atmosphere​ to its halls throughout 2023. A staple of the island since the late 1970s, Amnesia and its combined 5,000-person capacity rooms will continue to court crowds for years to come.
Pikes
Established by Tony Pike in the 1970's, Pikes has been the rendezvous for the world's famous, including Freddy Mercury and George Michael. A short drive from San Antonio, this iconic spot is known as a boutique hotel and music venue​​​.
With a variety of club rooms like Freddies, the Sunset Terrace and the Bathtub Club all within its whimsical realm, Pikes offers a unique flavor of celebration, whether you're in for a late-night dance or a blissful afternoon by the pool​​. Each corner is a tribute to the hedonistic essence of Ibiza, and the venue continues to hold a reputation as one of the island's hidden gems. ​
View the original article to see embedded media.
Ushuaïa
The open-air beachfront masterpiece that is Ushuaïa Ibiza is a sight to behold. With its state-of-the-art stage and scintillating lineups, each event at Ushuaïa is a spectacle in its own right, offering a unique blend of music, ambiance and unrivaled beach party culture.
A glimpse into the pulsating heart of Ushuaïa's 2023 season yields highlights from David Guetta's "F*** ME I'M FAMOUS!" party series, spirited performances from Tomorrowland ambassadors Dimitri Vegas & Like Mike, a blockbuster residency from Calvin Harris and MK, and more.
The synergy of world-renowned artists and ecstatic crowds against the backdrop of the Ibiza sunsets encapsulates the essence of Ushuaïa, making it the quintessential hub for experiencing the exuberance of live music and the free-spirited celebration unique to the White Isle.
View the original article to see embedded media.