TVBOO Got His Butt Tattooed Onstage at a Live Performance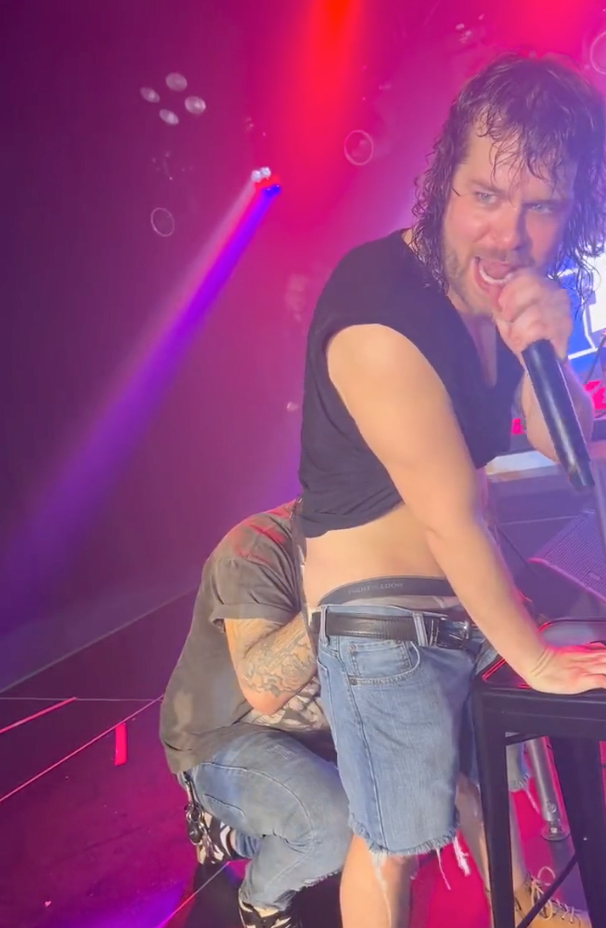 TVBOO made good on an absurd proposal in front of 800 cheering fans.
Word is bond, as they say, and on the last stop of his tour, TVBOO bound himself to the Blue Collar Bass movement forever.
It all started when the "Skrawberries" producer challenged his fans to show out en masse at the closing stop of his "Blue Collar Bass" tour in Grand Rapids. "If y'all sell this out, I will get a tattoo on my ass live on stage," proclaimed prior to the show.
Few may have expected it to be a serious commitment, but TBVOO eventually reiterated his hope the show would sell out in advance so he could have a tattoo artist scheduled and ready to go. The situation even prompted a wholesome response from his mother.
That was all it took for TVBOO's fans to deliver, and so it was time for him to make good on his cheeky proposal. Hunched over the booth, he bellowed on the mic through the pain. "This is what you wanted," he yelled as the crowd of 800 gleefully cheered him on while he got inked up.
"This honestly isn't the most embarrassing thing I've done," he jokingly added.
Follow TVBOO:
Facebook: facebook.com/musicbytvboo
Instagram: Instagram.com/musicbytvboo
Twitter: twitter.com/musicbytvboo
Spotify: spoti.fi/3Quwz6R