UNIIQU3 Unveils Captivating Remix of Crystal Waters' 1994 Dance Classic, "100% Pure Love"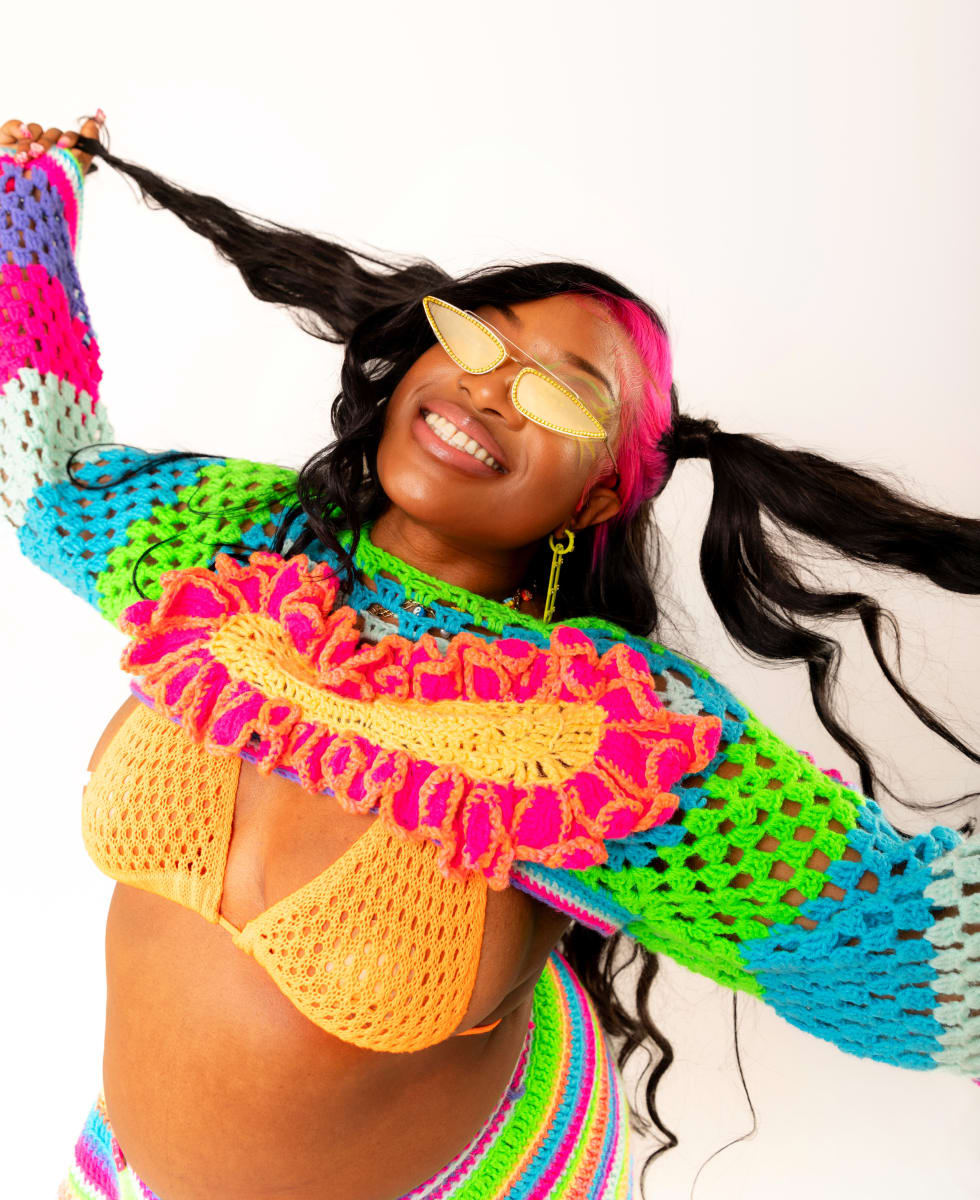 In 1994, trailblazing house and dance-pop artist Crystal Waters released "100% Pure Love." The song quickly became a hit, even earning a nomination for Best Dance Video at the 1994 MTV Video Music Awards.
The timeless dance anthem recently experienced a resurgence in popularity after being featured on the 13th season of RuPaul's Drag Race in a lip sync-off between Denali and Kahmora. Now, adding another layer of brilliance to the mix, UNIIQU3 has unveiled a captivating remix of Waters' iconic dance classic.
UNIIQU3, who shares a similar background with Waters as a powerhouse Black woman in the dance music scene hailing from New Jersey, flexes her production skills by preserving the elements that made "100% Pure Love" a sensation while infusing her own unique Jersey Club twist.
Reflecting on her experience working with Waters, UNIIQU3 was effusive, taking to social media to rejoice in her work with a living house music legend.
"Pinch me. Had the amazing opportunity to meet and produce for the iconic Crystal Waters!" she wrote, adding that the influential singer helped "create and amplify house music to the masses."
You can stream UNIIQU3's remix of "100% Pure Love" here.
View the original article to see embedded media.
Follow UNIIQU3:
Facebook: facebook.com/UNIIQU3MUSIC
Twitter: twitter.com/UNIIQU3
Instagram: instagram.com/uniiqu3music
Spotify: spoti.fi/43kLsyt
Follow Crystal Waters:
Facebook: facebook.com/CrystalWatersOfficial
Twitter: twitter.com/crystalwaters1
Instagram: instagram.com/crystalwaters
Spotify: bit.ly/44pDt4m