Watch Armin van Buuren Break Two Records By Performing Atop the World's Tallest Building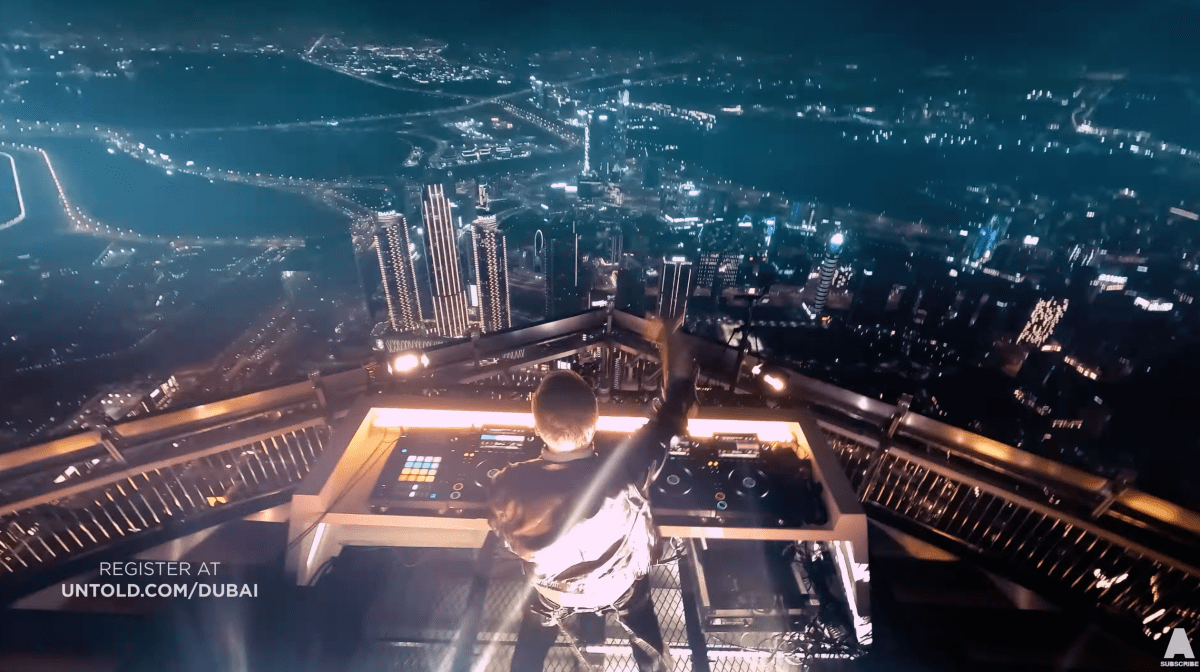 Armin van Buuren has broken two world records after performing atop the tallest building in the world, Dubai's Burj Khalifa.
The trance icon's record-breaking set comes ahead of his performance at UNTOLD Festival's Middle East debut in February. The Burj Khalifa's structure made for a truly immersive experience as the LED screens built into it illuminated the night, pulsing in tandem with van Buuren's flavorful set. 
Filming van Buuren's performance was a tremendous feat in and of itself. To capture every moment, UNTOLD's team utilized a helicopter and a total of 18 cameras, 10 of which were dedicated to shooting the dazzling Burj Khalifa. The other eight were strategically placed in the desert to showcase the landscape.
In addition, four advanced drones hovered one-half mile above ground to capture the majestic nature of van Buuren's performance. The entire 41-minute set was recorded in 4K and resulted in 20 terrabytes of data.
Watch van Buuren's full performance atop the Burj Khalifa below. 
[embed]https://youtube.com/watch?v=g32YD5YQCkg[/embed]
FOLLOW ARMIN VAN BUUREN:
Facebook: facebook.com/arminvanbuuren
Twitter: twitter.com/arminvanbuuren
Instagram: instagram.com/arminvanbuuren
Spotify: spoti.fi/2WHsl2t