Skrillex to Headline 2024 FriendShip Festival With DJ Set on Private Island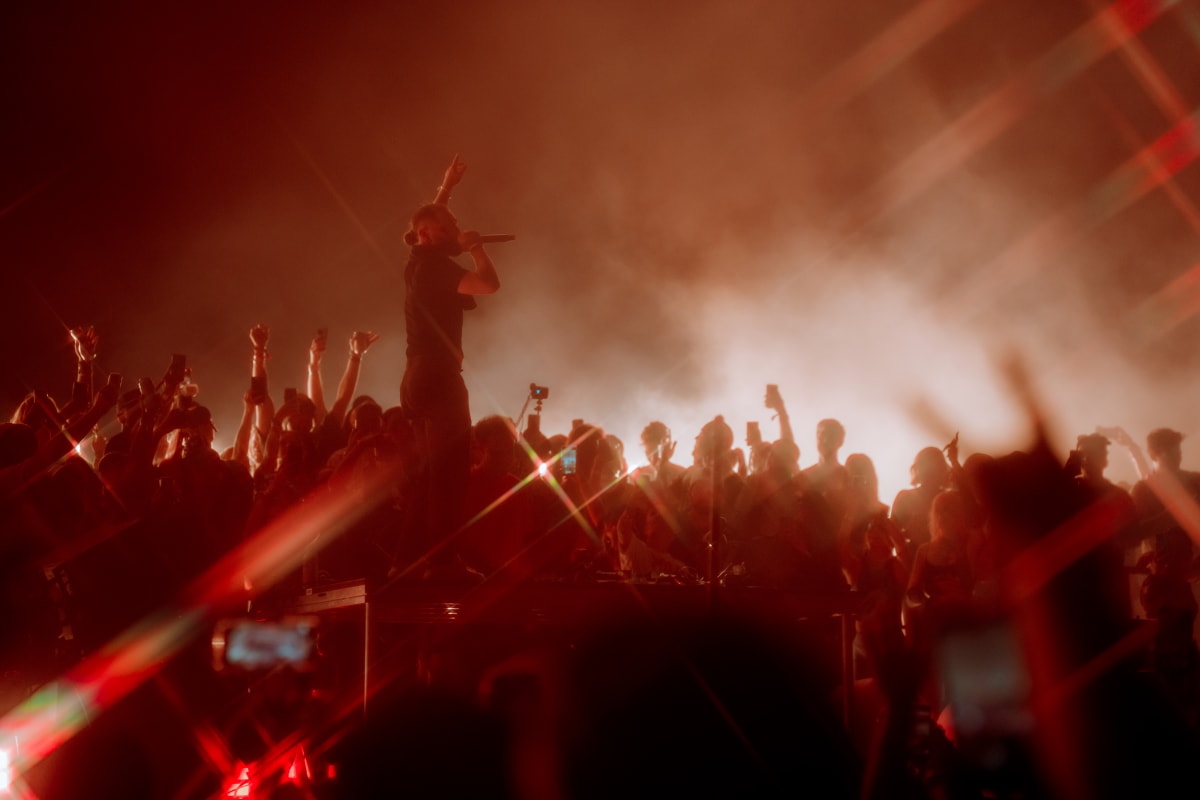 The organizers of FriendShip have dropped anchor on a lineup of epic proportions for the 2024 return of their beloved floating festival.
After last year's "surprise lineup," which wasn't revealed until the event's start, Destructo and friends are all hands on deck. FriendShip 2024 will feature Chris Lake, Boys Noize, Bob Moses, Chris Lorenzo, Todd Edwards, Nina Las Vegas, Nitepunk and EDM.com Class of 2023 star A Hundred Drums, among many others.
The lineup's unquestioned pièce de résistance, however, is Skrillex. We're told the electronic music icon has been confirmed to perform an "exclusive" headlining set during a 24-hour party on Belize's Harvest Caye, an idyllic private island owned by Norwegian Cruise Line. Destructo will also perform one of his signature "Sunrise Sermon" sets on the island.
This year's lineup goes well beyond the music. Famed model and burlesque dancer Dita Von Teese will present "Shipteese," a special cabaret show, while comedians Nick Thune and Martin Urbano will perform standup sets. A pro skate team will also be onboard to carry out exciting stunts.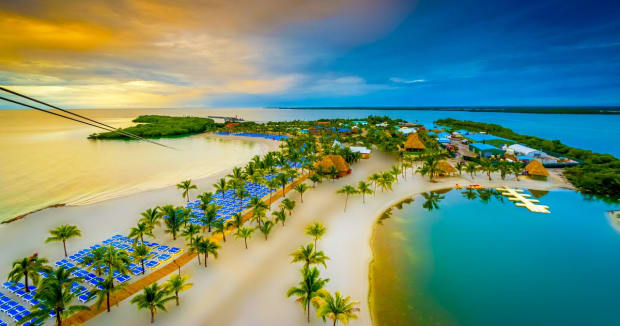 The team behind FriendShip is also entering uncharted waters this year by reeling in the leviathan Norwegian Joy ship, the largest vessel in the festival's history. It's the same cruise-liner Insomniac is using for the inaugural EDSea, the promoter's brand-new floating festival, which is scheduled for November 2023.
The ship will embark from Miami on January 6th, 2024 and sail through the Caribbean, making a stop in Belize for the Harvest Caye party before returning on January 11th.
You can purchase passes to FriendShip 2024 here and check out the full lineup below.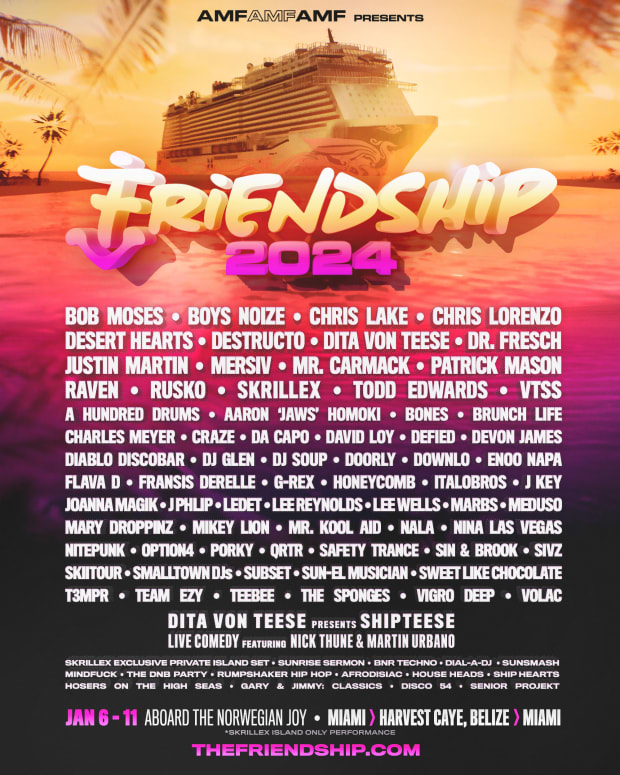 Follow FriendShip:
Facebook: facebook.com/Friendshipamf
Twitter: twitter.com/Friendship
Instagram: instagram.com/thefriendshipofficial