Watch Dom Dolla and Nelly Furtado Preview Huge Collaboration, a House Hit in the Making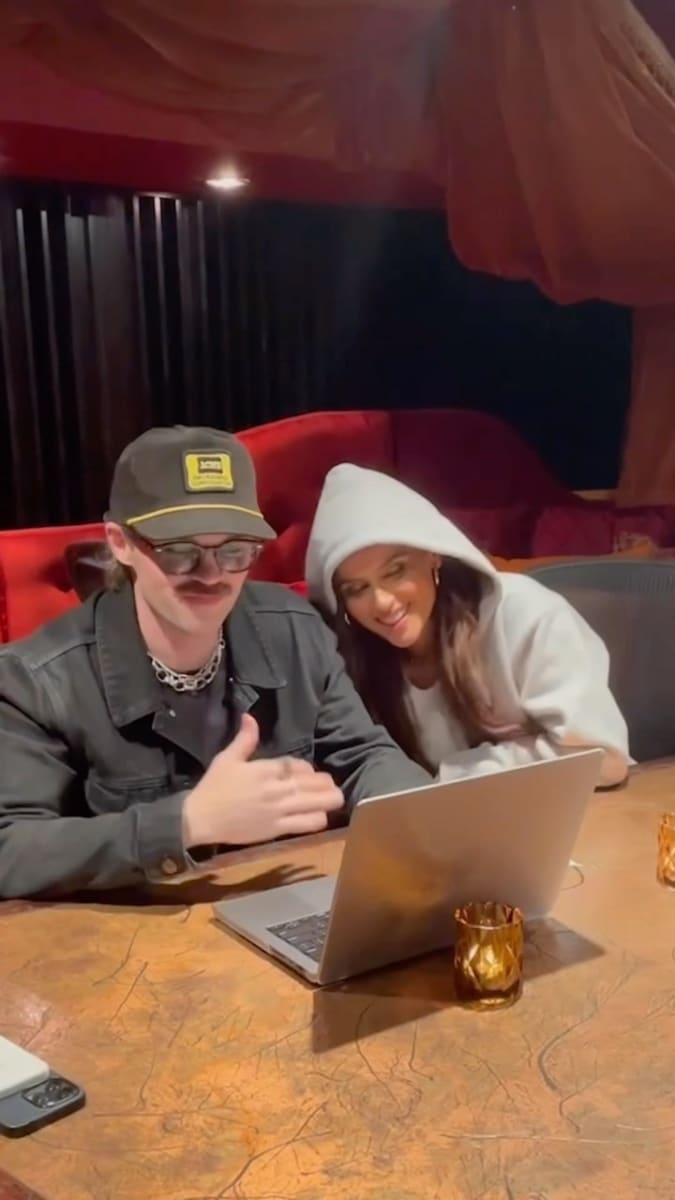 Two music powerhouses are about to drop a collaboration that will have you dancing like nobody's watching.
Dom Dolla has joined forces with chart-topping singer-songwriter Nelly Furtado for a new track that can only be described as a house hit in the making. And it's coming "sooner than you think," according to the red-hot Australian producer.
Eerie synths slither into focus before Furtado's unapologetic flow takes center stage. "I'll eat your man, devour him whole," warns a badass Furtado, invoking 2006's generational "Maneater." Underneath, a thick bassline slices through like a hot knife through butter, carving through an infectious house beat.
Watch Dolla and Furtado preview the upcoming collab below.
View the original article to see embedded media.
Prior to the studio sesh, Dolla invited Furtado onstage at Australia's Beyond The Valley festival for a live performance of "Say It Right," one of the most popular songs from her illustrious career. Furtado also performed a solo set, her first in five years.
Neither Dolla nor Furtado has announced a release date of their upcoming collaboration at the time of writing.
[embed]https://youtube.com/watch?v=QM92mCoZEas[/embed]
Follow Dom Dolla:
Facebook: facebook.com/domdollamusic
Instagram: Instagram.com/domdolla
Twitter: twitter.com/domdolla
Spotify: spoti.fi/3g2cuTm
Follow Nelly Furtado:
Facebook: facebook.com/nellyfurtado
Instagram: instagram.com/nellyfurtado
Twitter: twitter.com/nellyfurtado
Spotify: tinyurl.com/u9ctfnjk