5 Reasons You Need to Attend Fiji's Your Paradise Festival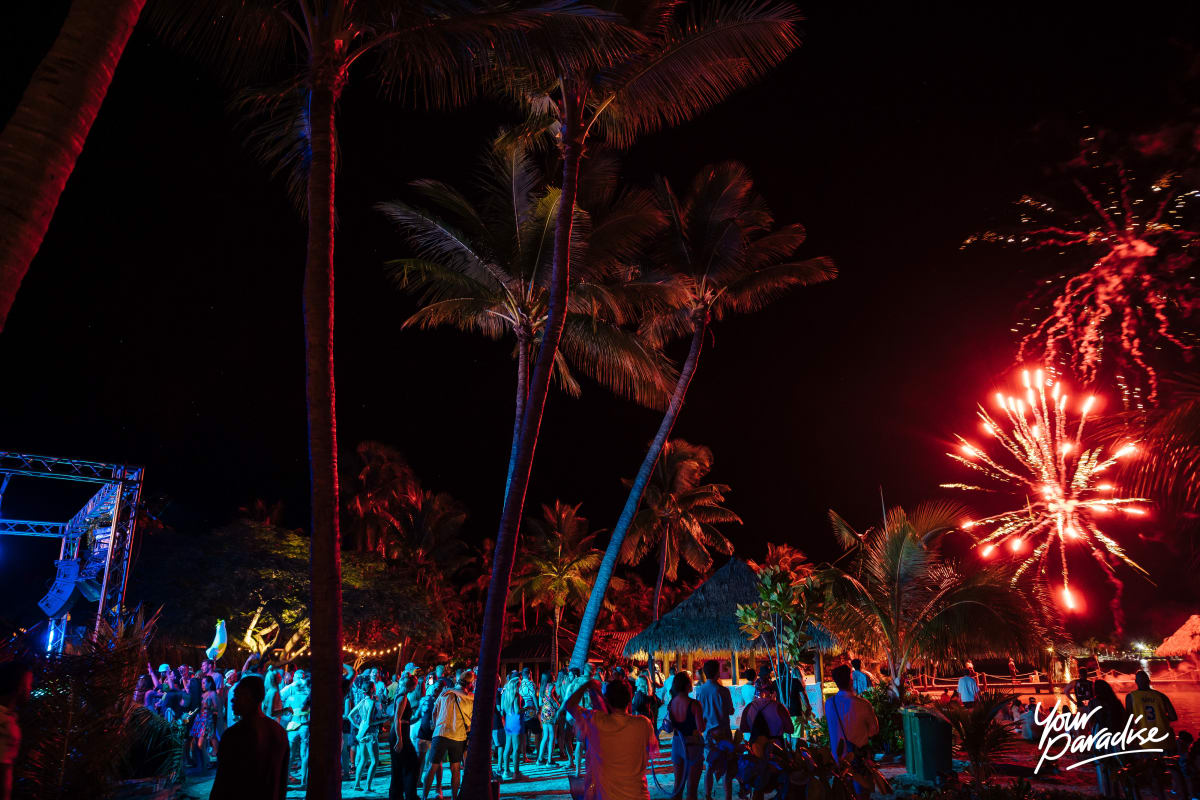 If you expend your time, energy, resources and serotonin to a music festival, it should go beyond the music.
Your Paradise fits the bill. Believe it or not, Fiji's allure doesn't lie only in its postcard-perfect scenery. The islands become the canvas for this once-in-a-lifetime festival, a breeding ground for transformative shared experiences.
One of the world's most intimate music festivals, Your Paradise is squarely in a league of its own. It takes place annually on the remote Mamanuca Islands, which can only be described as breathtaking. Located off the coast of Nadi, the sheer natural beauty of the festival's home of Malolo Lailai, or "The Island of the Resting Sun," only scratches the surface.
Your Paradise returns from December 10-16, 2023 with a headlining performance from Grammy-nominated superstar Bonobo, who will be joined by TSHA, Koven and Kah-Lo, among many other high-profile artists. Here are a handful of reasons why you need to experience it for yourself.
A new experience in a fossilized festival space
Let's be honest: today's stateside music festival blueprint desperately needs a redraft. How many times can you see the same DJs headline corporate festivals that are caricatures of each other?
Many jaded music fans now feel the need to escape to foreign countries to scratch their festival itch as they prioritize unique, community-driven experiences over commercial EDM extravaganzas.
So why not vamoose to Fiji? Having been there ourselves, we can attest there's no event in the market quite like Your Paradise, which is firmly established as one of the world's top destination music festivals despite its modest affordability.
"Your Paradise is really, really fun," Skrillex said after making the trip and performing in 2016. "You're in Fiji with your best friends. It's intimate. I don't know anybody that has gone to Your Paradise that says anything shy of, 'It was an incredible time.'"
A luxury vacation for a fraction of the price
The aptly-named Your Paradise is as much a honeymoon as it is a music festival, but you won't break the bank. Imagine staying in a bungalow in the lush Fijian jungle and dancing barefoot on a white-sand beach mere steps away. But at any moment, whisking away to a yacht party, oceanfront DJ set, skydiving excursion or even to a wild dayclub smack dab in the middle of the ocean with nothing around for miles.
Packages are divided into three categories to suit every traveller's needs: Solo, Couples and Groups. With each package, you can either include flights or opt to go flightless and organize travel using your own points.
Whichever one you choose, all of Your Paradise's packages include a five-night stay on the island as well as boat transfers, festival passes, access to pool parties and secret afterparties, daily meditation, beach yoga sessions, traditional kava ceremonies, sustainability workshops, tree and mangrove planting, and local village visits. 
The starting price of the flightless option is $1,799 USD. To put that into perspective, the average weeklong honeymoon costs over $5,000, according to The Knot. Moreover, a nationwide survey from Casino.org found that, on average, Americans are willing to spend $728.49 to attend just one dream concert, encompassing the cost of tickets, travel and accommodations.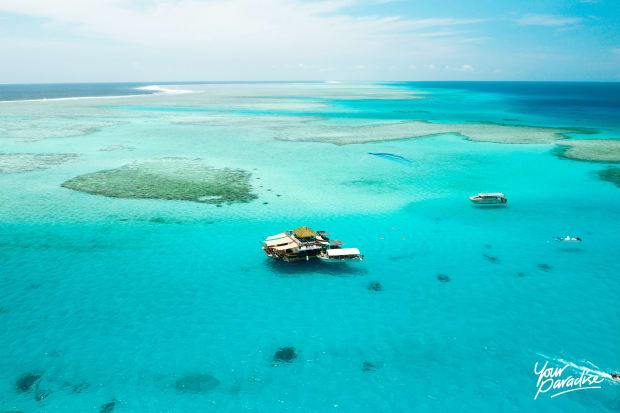 Partying with purpose
Since the event's inception nearly a decade ago, sustainability and altruism have been pillars of Your Paradise. During the COVID-19 pandemic, they delivered over 20,000 meals to Fijian families in need. They also recently become an official member of the Mamanuca Environment Society (MES), a nonprofit founded by local businesses to support the environmental protection of Fiji's west coast.
Throughout the festival, its organizers host a spate of community-based volunteer programs, like tree-planting sessions to zero out emissions. They also operate a robust environmental program each year with the ultimate goal of donating $15,000 FJD to the MES and planting over 1,500 mangroves and trees.
All shows, parties, add-ons and bars do not offer single-use plastics and all drinks are served in reusable, biodegradable cups.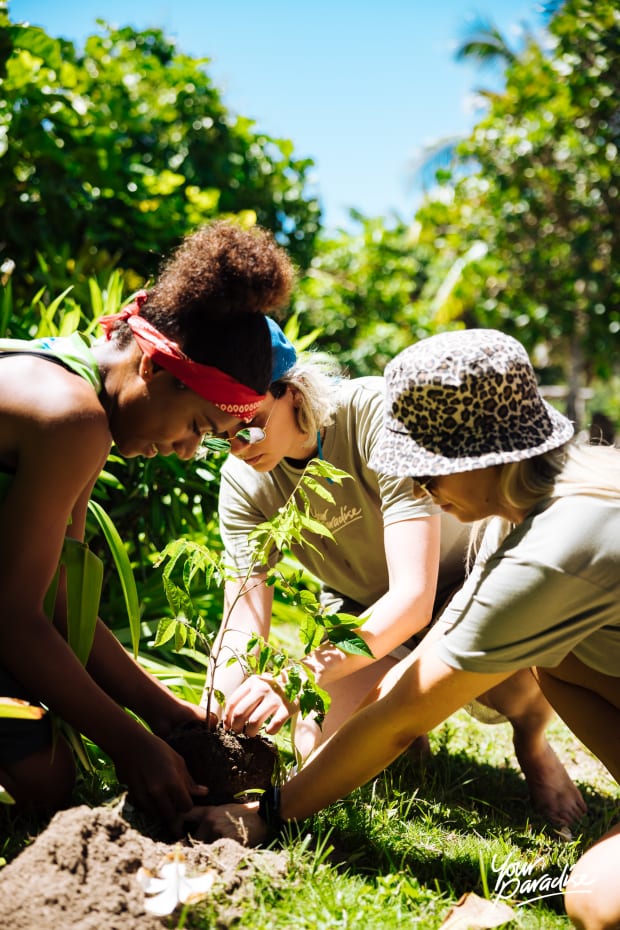 Zero-tolerance policy for abusive behavior
Let's address one of today's biggest flashpoints in music festival culture: harassment. It's sad that it's come to this, but many women find themselves unable to enjoy events—if they even decide to attend them at all.
In a scene where sexual harassment remains rampant, Your Paradise is a rare refuge. The festival has a zero-tolerance policy with regards to threatening or abusive behavior, both physical and verbal. The same goes for excessive intoxication.
"If your behavior is deemed to have the potential to negatively affect another guest's experience, then the Supplier, at our discretion, may not let you continue with your holiday," reads Your Paradise's terms and conditions.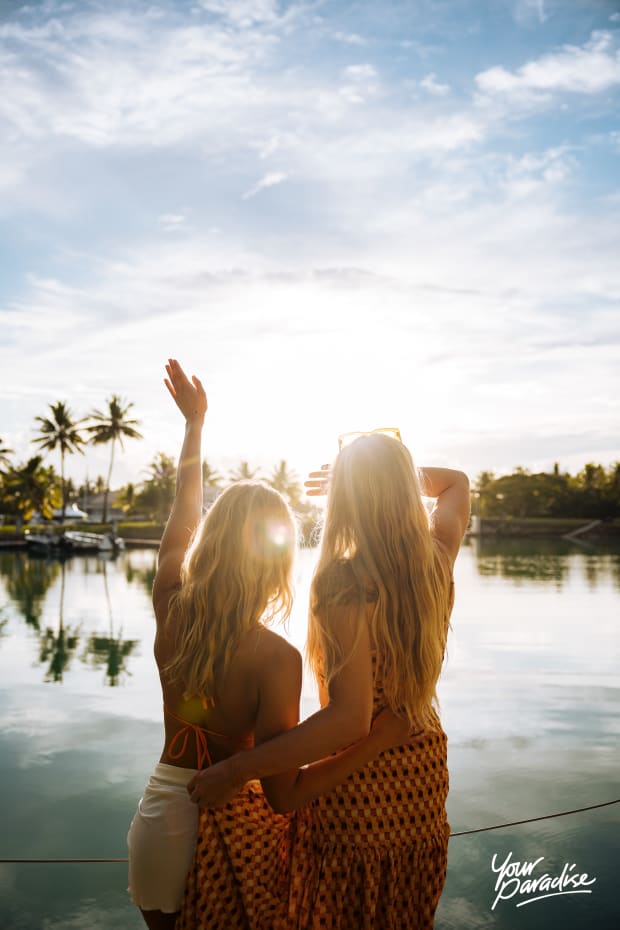 The warmth of the Fijian locals and culture
Fijians are beloved for their kindness, warmth, hospitality and inviting personality. To say that the charismatic locals are happy to have you on the island would be a gross understatement.
You'll quickly find out the meaning of the word "bula"—a common Fijian phrase that translates to "hello" or "welcome"—and you'll find yourself mirthfully yelling it throughout your days.
The words "immersive" "and intimate," on the other hand, have been desperately thrown around by entertainment execs like coins into a wishing well. Your Paradise, however, is a true embodiment of both. Tourists are welcomed with open arms and then immersed into Fiji's rich culture.
Follow Your Paradise:
Facebook: facebook.com/YourParadiseFiji
Twitter: twitter.com/yourparadiseexp
Instagram: instagram.com/yourparadise