A House of Worship and Dance: Inside Tchami's Rave at the Historic Fourth Presbyterian Church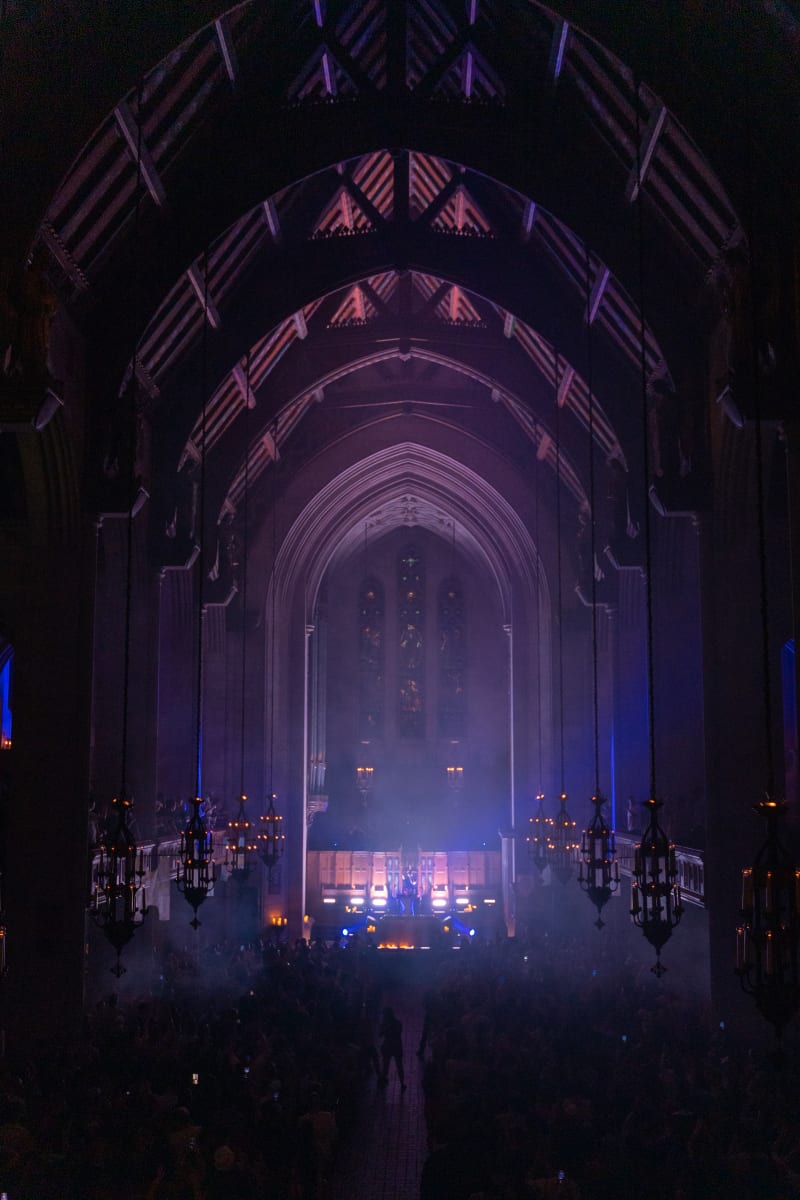 Tchami delivered a sermon in the home of house music that Chicagoans will surely remember.
When Confession Records label boss Tchami announced Chicago as the location for his first-ever performance in a church, his congregation was quick to answer the call.
For the city that invented house music and became an early cultural touchpoint in the broader proliferation of rave culture, the unconventional aspiration to host a rave in an active church of over a century was immediately well-received.
Characterized by ornate Gothic architecture, the historic building was central to the evening's programming. As fans filled the pews on the main floor and upper balconies, music played by resident church organist Michael Rees boomed through the space.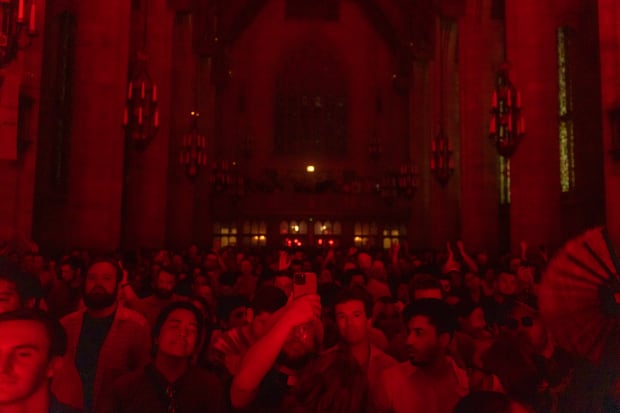 Delivering one of the most memorable opening performances seen at a dance music show in recent memory, Rees' set included Bach's "Toccata and Fugue in D Minor," Hans Zimmer's Interstellar theme music and much more.
After handing the evening off to Tchami, the "Praise" artist appeared suddenly under the pulpit's spotlight, arms raised as the congregation rose to its feet with anticipation.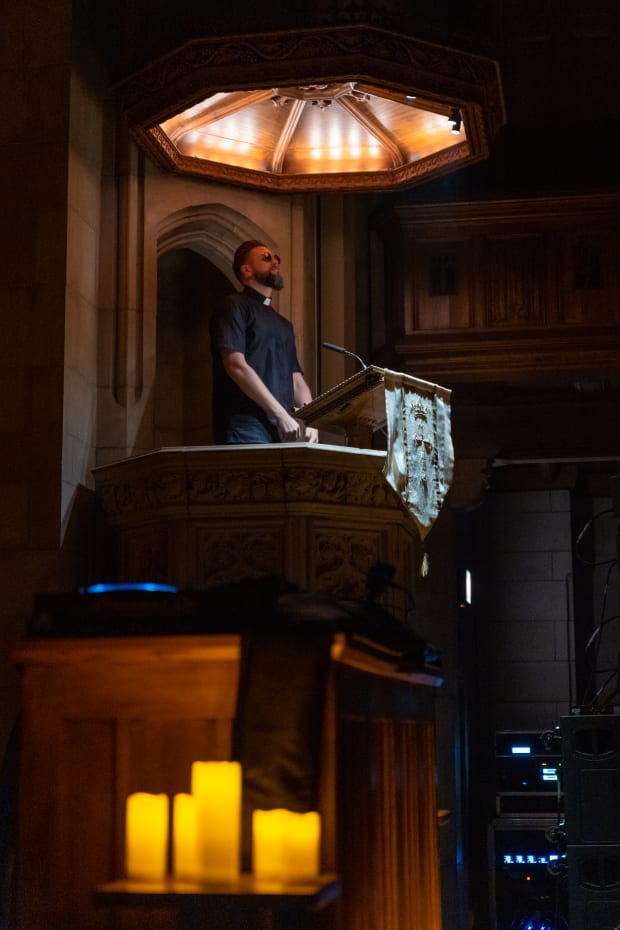 Working efficiently like a well-rehearsed sermon, he delivered a soundtrack characterized by melodic future house rhythms and vocals with a soulful, almost gospel-like flare.
Despite an enhanced set of guidelines, which included no liquid of any kind within the sanctuary, Chicagoans had no trouble getting into the spirit of the moment while remaining orderly.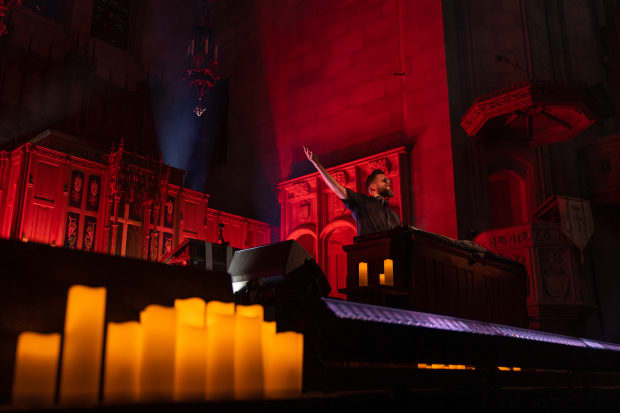 By all accounts, the night proved to be a powerful proof of concept, yielding the possibility the future house pioneer will be able to replicate the idea elsewhere with success in the future, should he so choose.
View the original article to see embedded media.
Follow Tchami:
Facebook: facebook.com/iamTchami
Twitter: twitter.com/iamTchami
Instagram: instagram.com/tchami
Spotify: spoti.fi/30ORbPE