Crunchyroll Is Developing a Special "Anime Music Experience" at Porter Robinson's Second Sky Music Festival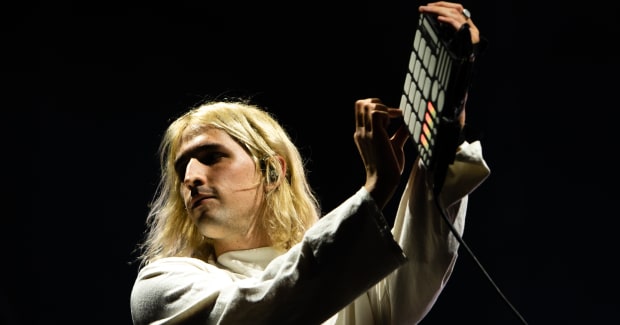 Porter Robinson and Crunchyroll are teaming up for a bespoke "anime music experience" at Second Sky, the electronic music star's curated music festival in the Bay Area.
According to a press release shared with EDM.com, the "Anime Shelter" experience will feature DJs from Tokyo's iconic Akihabara anime nightclub, MOGRA, who are set to return to the states for the first time since 2019. Ravers will also be able to gulp down anime-inspired drinks at the pop-up, which takes its name from Robinson's 2016 hit, "Shelter."
"MOGRA is one of my favorite places in the world—the all-night anisongs and incredible live VJing is an experience that has become rightfully famous worldwide and it's somewhere I go every time I'm in Japan," Robinson said. "Crunchyroll (who helped in the creation of Shelter) are bringing MOGRA to the U.S. with Second Sky—if you're coming to the festival don't miss it!"