Ellie Goulding Shares Angelic Teaser of Upcoming Collaboration With Calvin Harris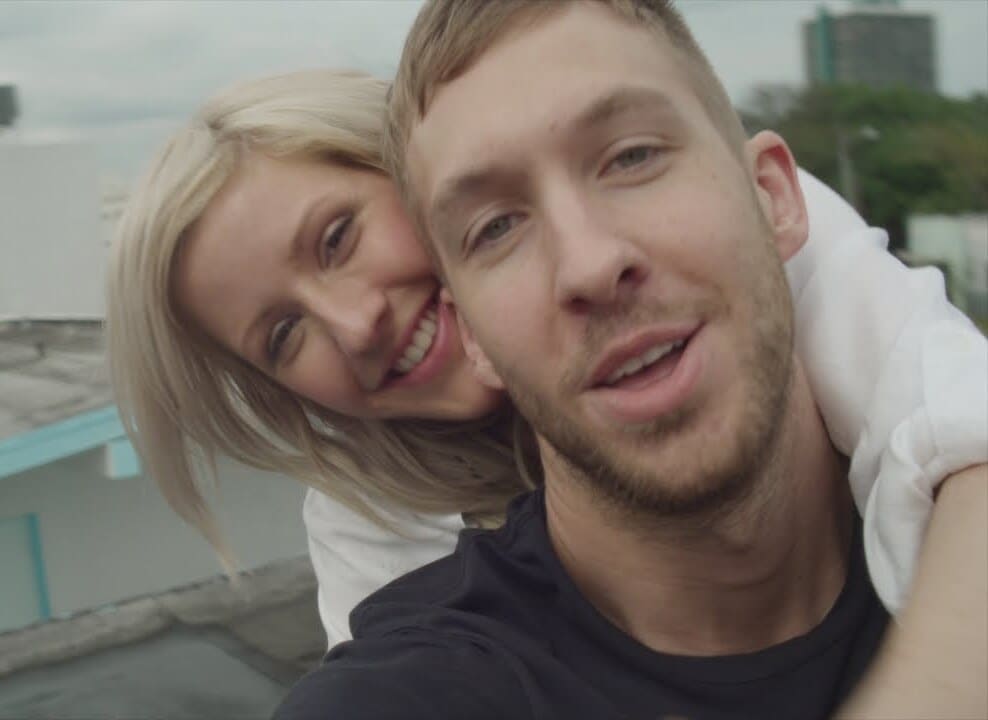 The song is third collaboration of Goulding and Harris' "banging song trilogy."
At long last, Calvin Harris and Ellie Goulding are back in the studio, and fans can now hear a preview.
The two generational pop and dance music stars recently celebrated the 10th anniversary of their genre-defining hit, "I Need Your Love." Now they've reunited for another collaboration, their third in a creative alliance that Harris called a "banging song trilogy" last month.
Goulding took to Twitter to share an angelic snippet of her singing the forthcoming track, which appears to be titled "Miracle," in a cathedral.
It's been almost nine years since fans were treated to the tandem's last collaboration, 2014's "Outside," which appeared on Harris' fourth studio album, Motion. 
Goulding recently postponed her fifth album, Higher Than Heaven, which she suggested will see a return to her EDM roots after calling it "a dance thing from outer space" back in July 2021. It's unclear what exactly caused her to postpone the album, but she took to social media at the time to attribute the delay to "exciting opportunities" that recently came up.
Goulding has not yet announced a release date for "Miracle," nor has she confirmed whether or not the song will appear on Higher Than Heaven. Fans can pre-order the album now.
FOLLOW CALVIN HARRIS:
Facebook: facebook.com/calvinharris
Twitter: twitter.com/CalvinHarris
Instagram: instagram.com/calvinharris
Spotify: spoti.fi/3mmhsk7
FOLLOW ELLIE GOUDLING:
Facebook: facebook.com/elliegoulding
Twitter: twitter.com/elliegoulding
Instagram: instagram.com/elliegoulding
Spotify: spoti.fi/3qvpOEG