GoFundMe Campaign Launched by Survivor of Beyond Wonderland Festival Shooting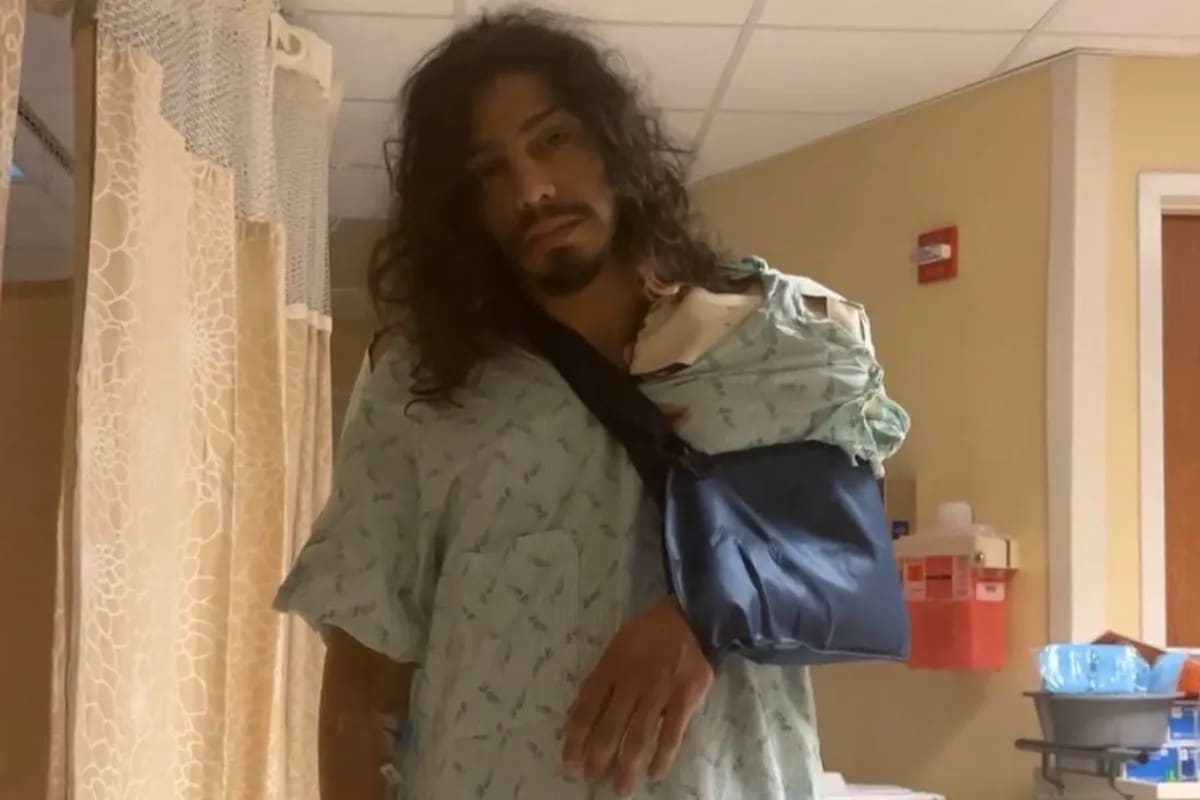 A survivor of the tragic shooting incident that took place at the Gorge Amphitheatre during last weekend's Beyond Wonderland festival has launched a GoFundMe campaign to help pay for treatment of his gunshot wound.
On Saturday night, the Grant County Sheriff's office said a suspect was detained following an "active shooter" situation at a campground near the Gorge. Police reported that the gunman "randomly fired into a crowd of people" around 8:23 local time "several hundred yards away" from the electronic music festival, where thousands of people were attending.
The mass shooting left two people dead and at least three more injured. Authorities have not yet provided details on the shooter's identity or motive.
Andrew "August" Cuadra, 31, was reportedly shot at the Gate H general campground. Cuadra, a father of two, said the bullet entered his left shoulder and exited his collarbone. He described the suspect as a "muscular male wearing a black t-shirt" who used a "handgun."
Cuadra was ultimately flown out of the festival and transferred to different hospitals, according to the GoFundMe campaign. He's now reportedly awaiting surgery in a Seattle-area hospital.
"I was looking for one of my friends so we could go to the first set and then I heard a girl saying something and then saw her and my instincts kicked in and I turned around and walked the other direction, and then I heard say 'you don't have to do this' and I turned around saw her again but closer and then the shooter popped out of nowhere and shot me," Cuadra told Source ONE News.
According to the GoFundMe campaign, which was launched by a friend, those close to Cuadra are unsure if he will ever regain mobility in his shoulder. With a goal to reach $20,000 in donations, the fundraiser claims his insurance is only covering a portion of the medical bills. The campaign has raised over $13,000 at the time of writing.
In the wake of the mass shooting, Insomniac founder and CEO Pasquale Rotella released a statement lamenting the "heinous" tragedy.
"Throughout 30 years of organizing events, we have brought together millions of people without any incidents of this nature," Rotella said. "I hold a profound love for our community and deeply value the principles that define our culture. This incident stands in stark contrast to everything we stand for – it goes agains the spirit of unity, love and respect that we strive to foster within our community."
---
Editor's Note: If you or anyone you know is experiencing distress following an act of terrorism or mass violence occurring within the United States, you can call the Disaster Distress Helpline, a national hotline dedicated to providing year-round disaster crisis counseling.
For additional resources and more information, visit the website of the Office for Victims of Crime.