Your Vote Can Encourage LEGO to Develop a Pioneer CDJ-2000 Set
Your roommate probably won't know how to mix on a LEGO CDJ either.
LEGO creator MegragadóGladiátorEzredes has submitted a proposal for a Pioneer CDJ-2000 Nexus controller. The proposed set would contain a modest 2,628 bricks that comprise the intricate LEGO set. It will be highly interactive and feature a functional LEGO-based CD drive, USB slot, tempo fader, jog wheel, display screen, knobs and more.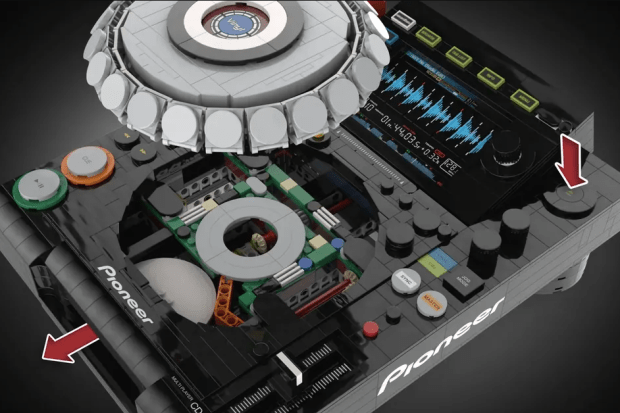 LEGO lets creators submit their builds to their LEGO IDEAS website, where fans can support the creations in the same fashion as a petition. The creator then shares their work and amasses supporters, who sign to keep the idea on the website.
If the proposed creation gets 100 signatures, it will be extended for 12 months and beyond as it obtains more. Once an idea reaches the end goal of 10,000 supporters, it will receive a review from a LEGO expert and be considered for production.
Currently, the project has over 600 out of the required 10,000 supporters needed to qualify for an expert review. You can support the musical endeavor and see a video of the CDJ in action here.