Rising Duo Mojave Grey Drop Enchanting New Track, "Edge of the Night"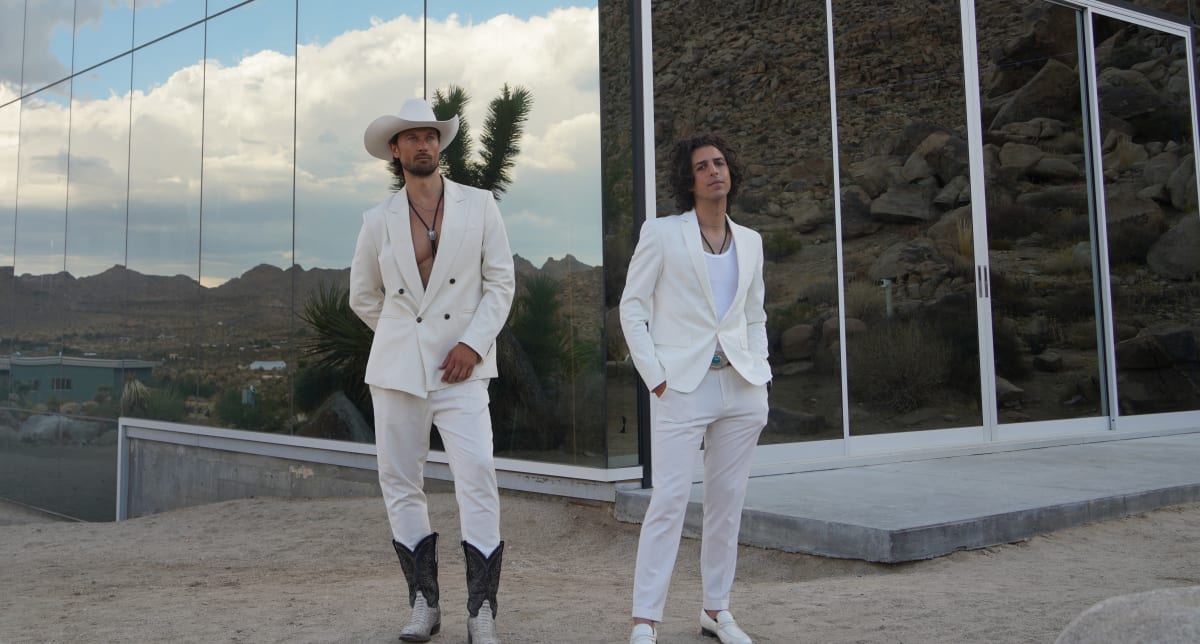 Busting through a big 2023, Mojave Grey have unveiled their latest single, "Edge of the Night," a follow-up to their critically acclaimed release, "House of the Sun."
Having shared a number of genre-defying records since they made their debut back in 2020, the dynamic live music and production duo are blending classic rock & roll elements and contemporary dance music. Uplifting and infectious, "Edge of the Night" makes for a stunning display of their genre-bending sound.
Created during Mojave Grey's winter residency at Aspen's The Snow Lodge in 2023, "Edge of the Night" is a moody yet universally relatable composition, encouraging listeners to embrace the unknown and "trust the process."
Zander Bleck's emotive vocals immediately grab attention in a performance that resonates all throughout the track. Michael Pozzi complements his singing with groovy drums and captivating melodies as the track effortlessly transitions from rather acoustic and guitar-driven sections to irresistible progressive dance drops, complete with intimate violin sections and ambient bass stabs. Take a listen to the haunting track below.
"We were so inspired during this time, living and performing 8,000 feet up, but most evenings were spent at our hotel writing," the duo explained. "We set up a makeshift studio in the living room area where we could write and record our ideas before immediately going to perform them live for an audience. 'Edge of the Night' was a crowd favorite from the very first time we played it, and it still is. There is a universal appeal to this piece. It's about trusting yourself and the journey, and never losing sight of the light, even when times are difficult."
You can watch the stunning music video for "Edge of the Night" below. 
[embed]https://youtube.com/watch?v=7e-qe3RYXWw[/embed]
FOLLOW MOJAVE GREY:
Facebook: facebook.com/mojavegrey
Instagram: instagram.com/mojavegrey
Twitter: twitter.com/mojavegrey
Spotify: spoti.fi/46rorfO