Steve Aoki Chats With "Jackass" Legend Steve-O on New Podcast Episode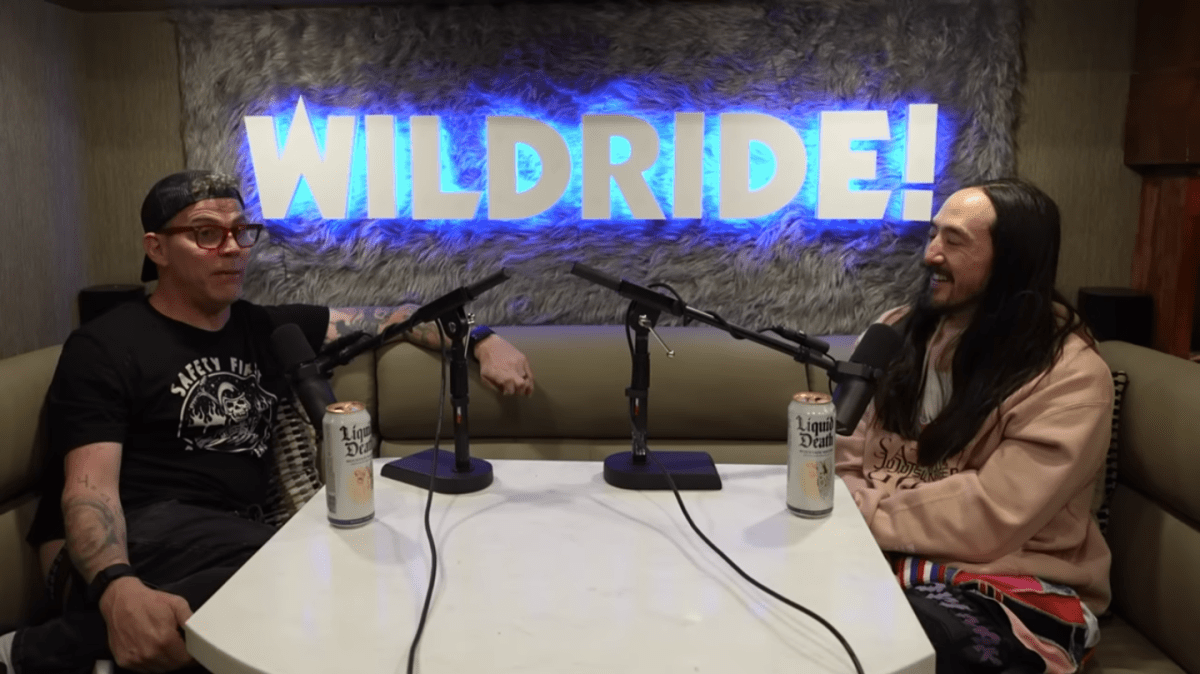 Aoki joined the "Steve-O's Wild Ride" podcast for a fun chat about everything from flossing habits to Spotify payouts.
When Steves collide.
For some time now, Jackass legend Steve-O has been giving fans a look at his personal life and chatting with friends and other celebrities via his podcast, Steve-O's Wild Ride. He's hosted everyone from comedians to athletes, and now he's taking on EDM with the special guest of episode #154, Steve Aoki.
Without sticking to a strict theme, the duo chat about their wild careers and share stories from their travels. In the hour-and-a-half episode, you can learn about their opinions of celebrity DJs, the top Aoki jumps, Spotify payouts, the healthcare industry and even their flossing habits.
Despite two starkly contrasting career paths, both Steves are incredible entertainers who have a lot in common. Fans have shared their appreciation of their chemistry and many in the comments have called the episode one of the best in Steve-O's series. The conversation is very lighthearted and will be a treat for those looking for something chill and wholesome to enjoy.
Check out the episode of Steve-O's Wild Ride featuring Aoki below.
[embed]https://youtube.com/watch?v=19B-zQLwYho[/embed]
FOLLOW STEVE AOKI:
Facebook: facebook.com/steveaoki
Twitter: twitter.com/steveaoki
Instagram: instagram.com/steveaoki
Spotify: spoti.fi/3d1TLFn