Watch Marc Rebillet's Coachella 2023 Set, the Most Chaotic of Weekend 1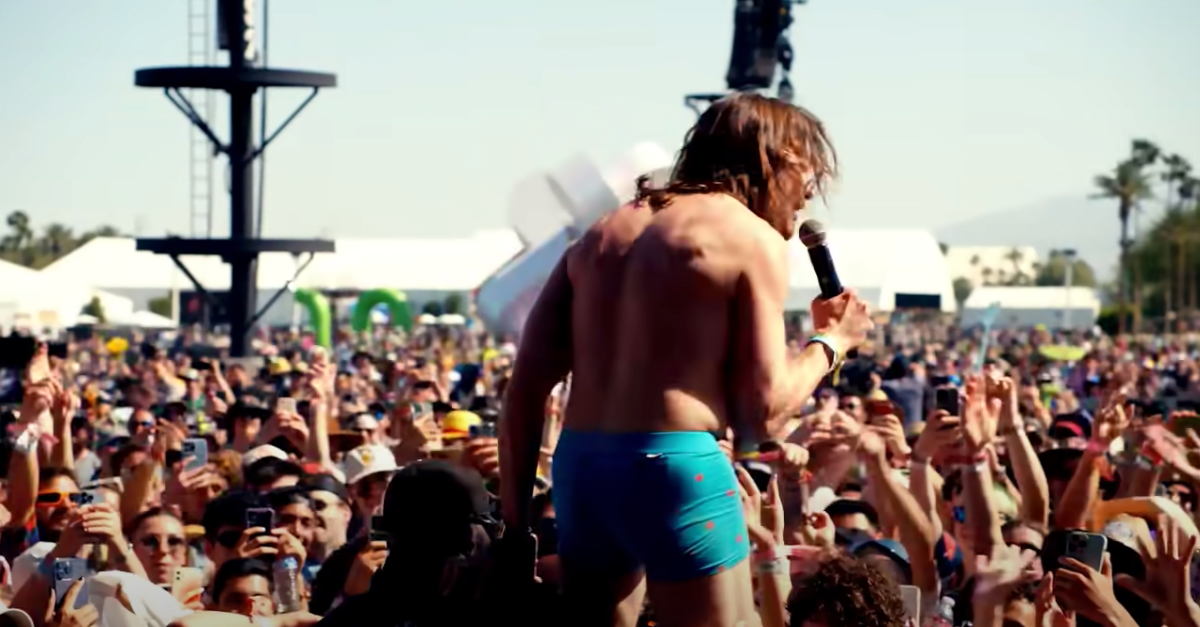 The improvisational genius of Loop Daddy had the crowd in a frenzy as he ripped off his clothes and destroyed furniture onstage.
Marc Rebillet should headline Coachella next year.
From the moment it was announced that Loop Daddy would be taking the stage at the iconic festival, fans knew it would be one for the books. While there were plenty of ups and downs at Coachella this year, organizers wasted no time sharing one of the first weekend's highlights in its entirety.
Paying homage to the intimate livestreams he shares with his followers, Rebillet's stage production placed him in a simulated apartment. While that's pretty cool in and of itself, he took things one step further and displayed an apocalyptic cityscape in the background to let passersby know something weird is happening on that stage. 
As you might expect, the set was equal parts hilarious, bizarre and brimming with talent. Adhering to his strict "no setlist" policy, Rebillet took the stage at the world's preeminent music festival with no game plan and came up with everything on the fly. Being able to entertain thousands in one of the industry's most high-pressure situations with nothing but raw talent and quick thinking goes to show why he always ends up becoming one of the most talked-about artists at every festival stage he graces.
Witness the madness of Marc Rebillet from Coachella 2023 Weekend 1 below. For more on the one they affectionally call "Loop Daddy," read our intimate interview.
[embed]https://youtube.com/watch?v=xUkeB99Sy_c[/embed]
Follow Marc Rebillet:
Website: marcrebillet.com
Facebook: facebook.com/marcrebillet
Twitter: twitter.com/marcrebillet
Instagram: instagram.com/marcrebillet
YouTube: youtube.com/marcrebillet