EDM.com Presents: The House Brew, Vol. 17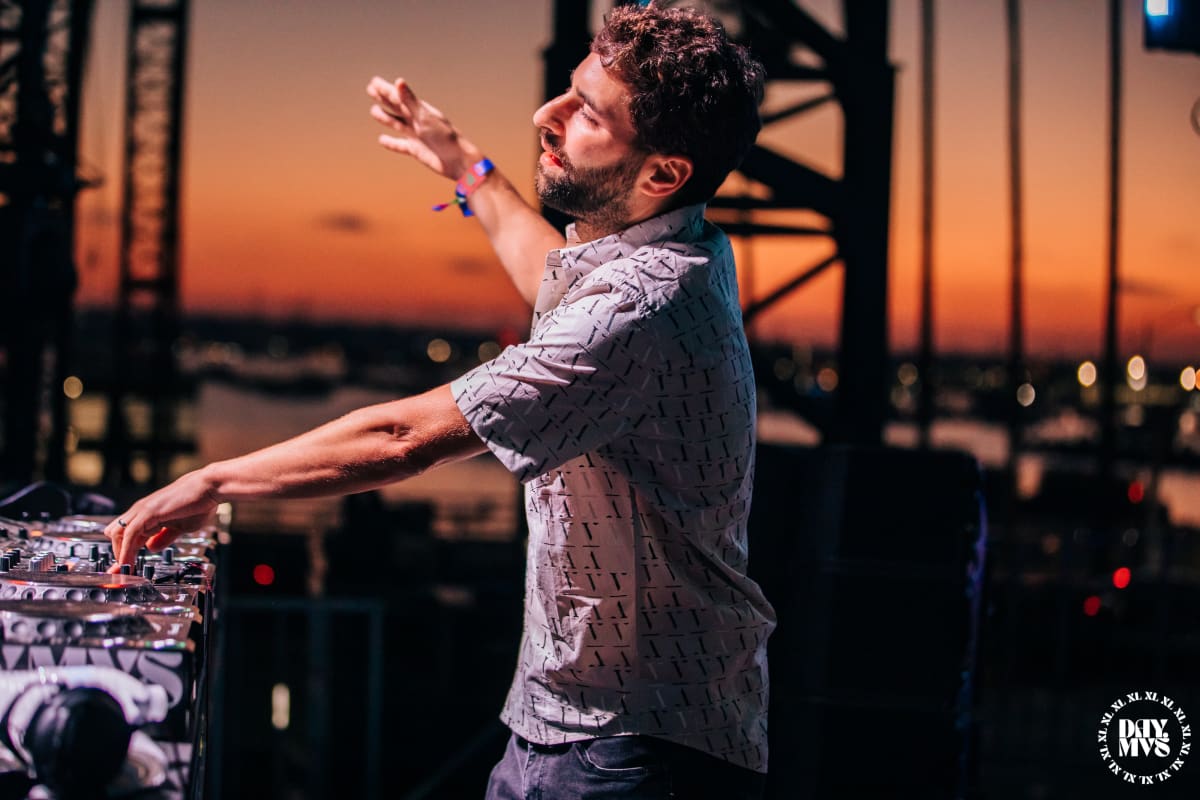 Vintage Culture, Lane 8, Skrillex and more feature in the March 2023 edition of The House Brew.
"Woman" - Lane 8
Spanning over 10 minutes, Lane 8's latest single skirts typical house music arrangement for a slow-burning atmosphere. It's a song born of imposter syndrome and a creative "mistake," Lane 8 candidly shared on social media.
View the original article to see embedded media.
"Back to You" (Amtrac Remix) - Bob Moses
The remixes for Bob Moses' stellar third album The Silence in Between are slowly rolling in. Swapping electric guitars for shimmering synths, Amtrac recently took "Back to You" for a spin, flipping the dance-pop ballad into a summery house tune.
"Marula" - Robby East, A.M.R
"Marula" is the highly anticipated opener from Lane 8's blissful Winter 2022 mixtape. Just like a cup of hot cocoa on a chilly winter night, the song feels like a tender embrace, pulling close with a warm bassline and gentle keys.

"Tina" ft. The Vic - Vintage Culture, Bhaskar, Meca
Narrated in spoken verse over a menacing beat, "Tina" tells the tale of a hedonistic club night with a Tina Turner look-alike. This track's already doing the rounds, having been featured in sets by fan-favorite DJs like Calvin Harris, Martin Garrix, and Tiësto.

"Baby again.." - Skrillex, Four Tet, Fred again..
From a historic Madison Square Garden show to Fred again..'s iconic Boiler Room set, "Baby again.." has been teasing fans for a hot minute. Born out of an impromptu studio session in the remote countryside of Pangbourne, the track is a thumping house anthem. "Seeing the way this tune has spread thru different people's USB's around the world in the last 6 months has been fuckin awesome," Fred again.. wrote on Instagram.

View the original article to see embedded media.
"Embrace" - Anden
With a debut by Yotto at Tomorrowland 2022 and a drop by Mind Against at Afterlife's Ibiza showcase last fall, "Embrace" has been buzzing below the surface for a while. Pairing hypnotic vocals with ominous synths, the melodic techno belter finally sees the light of day on Yotto's Odd One Out record label.
"Space Rocket" - Landau
Holding true to its name, "Space Rocket" propels listeners into the stratosphere with a frenetic bassline. Though the real treat is a slick section around the two-minute mark where Landau peppers tight snares between vocal chops and synths.

"Pump Up The Jam" (DJ T. Remix) - Eitan Reiter
Technotronic's "Pump Up The Jam" is a '90s classic. Eitan Reiter's retro-future cover pays homage beautifully, keeping the original chords and chants but upping the ante with talkbox vocals and metallic drums. Stripping the original further is DJ T.'s heady techno remix, which really lets the kick and groove shine.

"Reincarnation" - Catz 'n Dogz
Catz 'n Dogz' latest EP celebrates the duo's 20th anniversary of working together. The cut "Reincarnation" is described as "a hypnotic, marching sojourn into a dusky unknown future set to the trembling, surging, jazzy horn weaves and a high voltage bassline that rises and rises until the life bar is back to 100%." Or, as the duo cheekily summed up, it's "a late night 3 AM banger."
"Georgia" - LP Giobbi
The inspiration for "Georgia" came to LP Giobbi in a dream where she was jamming with Jimi Hendrix. "It's my favorite track I've made to date," she gushed on social media. Judging by the way she's grooving to it below, that's not hard to believe. 
View the original article to see embedded media.