Excision Shares Enormous Lost Lands 2023 lineup with SVDDEN DEATH, LSDREAM, Adventure Club, More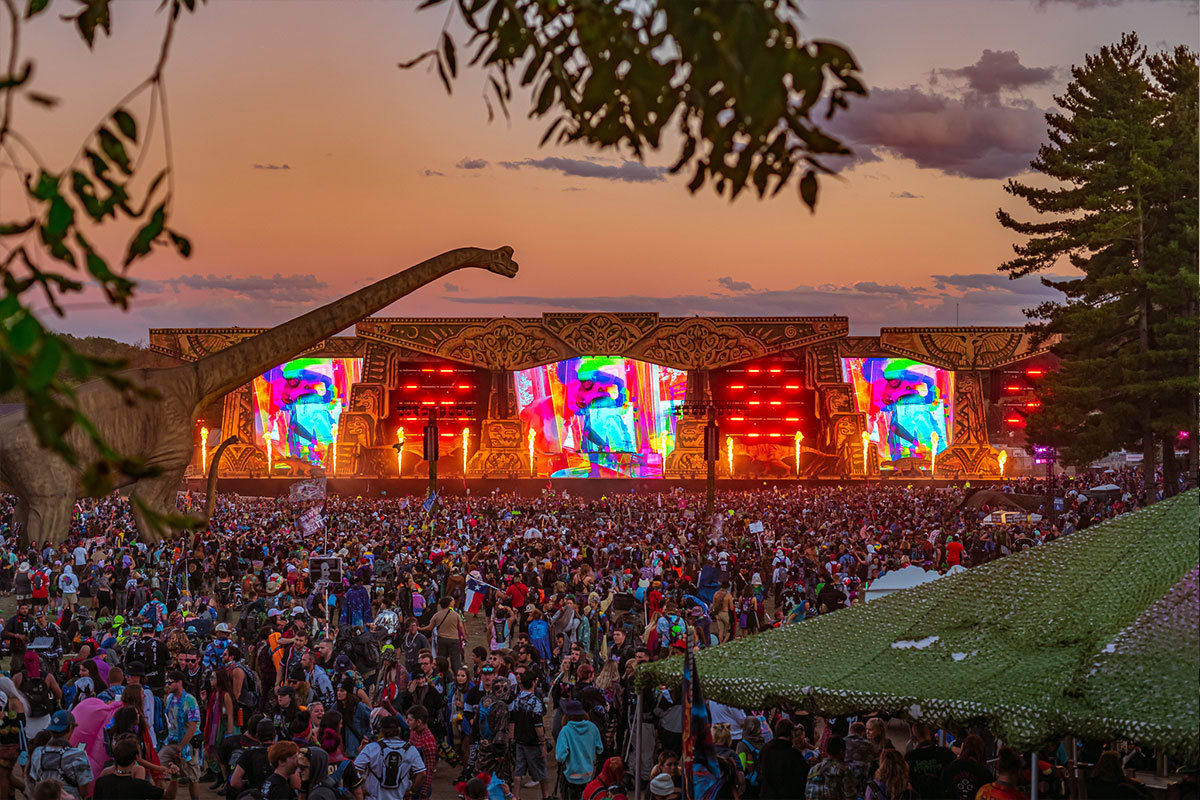 Headbangers, don't forget to invest in meteor insurance.
Since 2017, Excision has sent bass music fans on a journey to the middle of Ohio for the world's biggest celebration of bass music. With life-sized dinosaurs, the genre's best talent, and immersive production that makes you feel as though you've stepped back in time, the festival gets bigger and better year after year. Now, just over four months before the doors to Excision's self-designed Jurassic Park open, he's shared the list of artists taking the stage at this year's prehistoric party.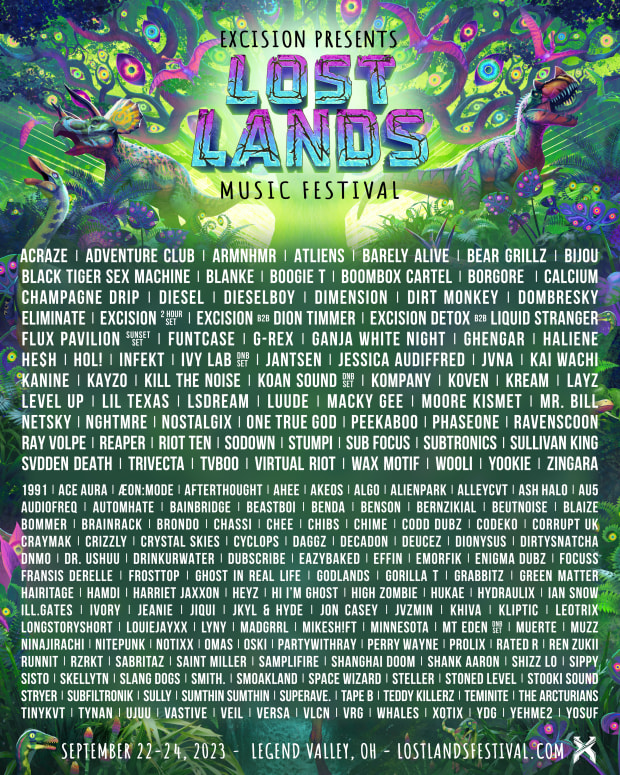 The man behind the madness himself will be performing three sets once again. This includes a two-hour solo set, a B2B with his close collaborator Dion Timmer, and a special Detox B2B with the WAKAAN boss, Liquid Stranger. Heavyweights like Subtronics, SVDDEN DEATH, LSDREAM, Adventure Club, HOL!, Ray Volpe, Kill the Noise, DJ Diesel aka Shaquille O'Neal, and more will throw down while up-and-coming favorites like Vastive, DRINKURWATER, Zingara, Fransis Derelle, Leotrix, FrostTop, and beyond will represent the headliners of the future. 
Once again, the lineup is branching out to even more sounds outside the traditional bass umbrella. Fans will get to experience the eclectic sounds of Hamdi, Ninajirachi, One True God, Corrupt UK, KREAM, SoDown, and more amidst the bone-breaking bass of many of their fellow performers.
The sixth chapter in the Lost Lands saga will take place September 22nd-24th, 2023 at Legend Valley in Thornville, Ohio. Tickets to the world's premier bass gathering are on sale now and can be found here.
FOLLOW LOST LANDS:
Website: lostlandsfestival.com
Facebook: facebook.com/LostLandsMusicFestival
Twitter: twitter.com/lost_lands
Instagram: instagram.com/lostlandsfestival
FOLLOW EXCISION:
Facebook: facebook.com/Excision
Twitter: twitter.com/excision
Instagram: instagram.com/excision
Spotify: spoti.fi/3lLJ5jl