Nine Sets You Can't Miss at EDC Las Vegas 2023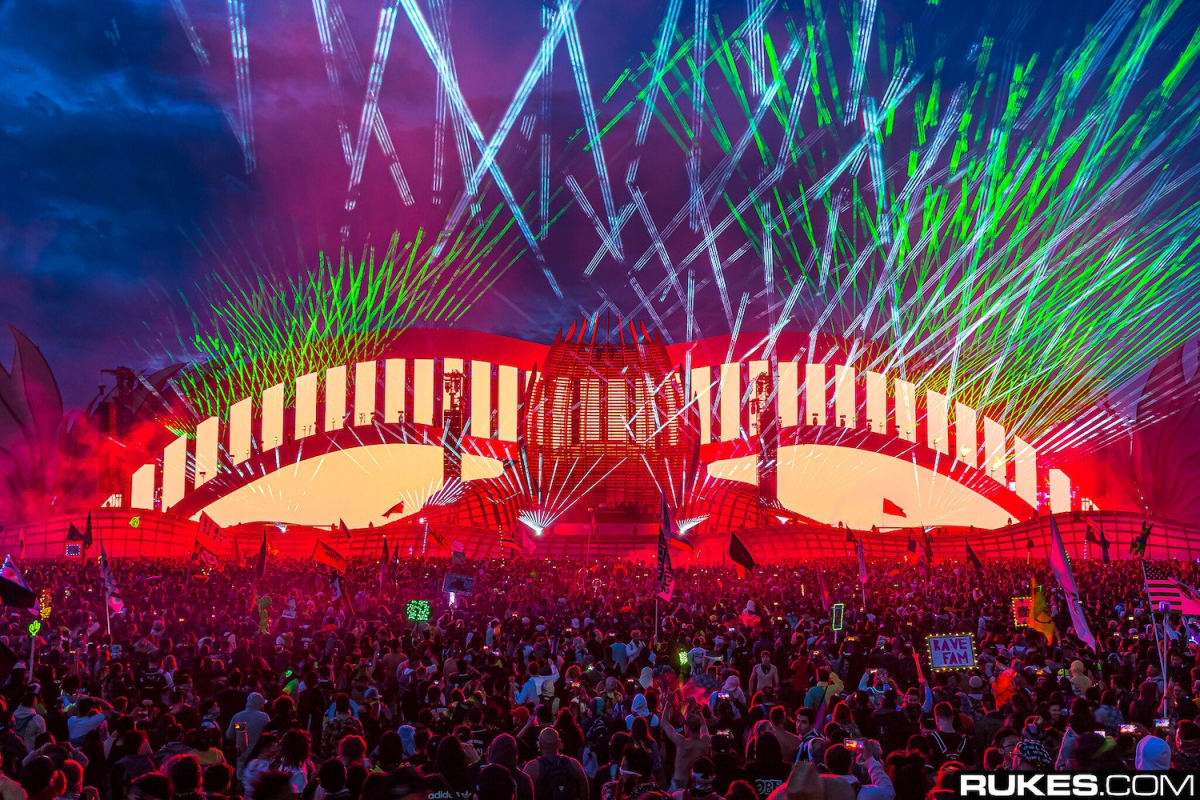 While Insomniac has once again done an excellent job booking an incredible lineup, we thought we'd lend a hand at giving attendees a nod toward who they should make sure to see at this year's EDC Las Vegas.
We've put together a short list of the artists you can't miss if you plan to attend one of the biggest festivals in the world later this month. While we know you'll have the time of your life seeing Excision or Above & Beyond for the 10th time, it's never a bad time to try something new. We've selected talents from each of the nine stages to ensure you aren't lost when you find yourself wandering through the stereoBLOOM, neonGARDEN, and beyond.
kineticFIELD - Pauline Herr
As the main stage, any artist booked to perform on the kineticFIELD has big shoes to fill. Luckily, Pauline Herr is up to the task. Surging in popularity in 2020, she's remained a consistent force with phenomenal releases on Sable Valley, Monstercat, Alter/Ego, and more. While you can't go wrong with any act performing here, Pauline Herr is someone you need to see if you haven't had the pleasure of doing so already. 
cosmicMEADOW - Nostalgix
This year's EDC Las Vegas is starting off with a bang. Nostalgix is locked in to play the opening ceremony for 2023. Combining the excitement of the start of the festival with her high-energy house sound, the cosmicMEADOW is destined to be one of the most happening stages of the evening. If you arrive early enough, ensure that you join in on the action.
circuitGROUNDS - Modapit
While some of the biggest names in electronic music are slated to play the circuitGROUNDS, none are more intriguing than the mysterious Modapit. The project launched in early 2023 and is spearheaded by an enigmatic producer who's using music as well as fashion and film to share a multidimensional artistic endeavor. Do not miss their debut at EDC Las Vegas this year. 
neonGARDEN - Mochakk
Representing Brazil this year at EDC Las Vegas, Mochakk is set to take over the neonGARDEN. His sound is incredibly infectious, with singles like "Da Fonk" with Joni and "False Need" catapulting him into stardom. If you can make your way to the Garden, Mochakk is someone you cannot miss out on. 
bassPOD - HOL!
HOL! is leading a massive cultural moment in the scene right now. Not only does he innovate each LP by unveiling it as a mix, but he's also fearlessly created a country-riddim hybrid (aptly named "Country Riddim") that has caught the attention of the likes of Four Tet, Skrillex, and Fred again.. as they've played it in multiple high-profile sets this year. 
wasteLAND - Lil Texas
wasteLAND is bringing out the best of the best in hard dance this year. It's nearly impossible to draw comparisons or name a must-see when acts like Lady Faith and Sub Zero Project are on the lineup, but nothing is as unique as Lil Texas. Expect the unexpected, as we never know what surprises are in store when he takes the stage.
quantumVALLEY - Lane 8
While quantumVALLEY is absolutely stacked this year, almost nothing compares to seeing Lane 8's live show. His enchanting sets are incredibly consistent, taking listeners through a beautifully vivid sonic journey every time. Simply put, Lane 8 brings a special kind of magic each time out and EDC Las Vegas will be no exception. 
stereoBLOOM - Mau P
stereoBLOOM is bringing out all the stops this year to make it the haven for house music that we all dream of. While ACRAZE b2b Noizu and Miss Dre are tempting options to nominate here, Mau P is having too big of a moment to ignore. Launching his project with his hypnotic single "Drugs From Amsterdam," he's become unstoppable with his latest releases "Gimme That Bounce" and his remix of "Miracle."
bionicJUNGLE - Todd Terry
As EDC Las Vegas's newest stage, Insomniac is busting out some major firepower for this one. Todd Terry is an unmissable set for anyone wanting to pay homage to the early days of electronic music and what inspired the festival we attend today. Launching his DJ career in the 80s, Terry has solidified himself as a legend in the scene with singles like "Bango (To The Bat Mobile)" as well as his work on his own imprint, Freeze Records.
FOLLOW EDC LAS VEGAS:
Facebook: facebook.com/electricdaisycarnival
Twitter: twitter.com/EDC_LasVegas
Instagram: instagram.com/edc_lasvegas
Website: lasvegas.electricdaisycarnival.com