QUIX Unveils New Drum & Bass Alias, Fredrick, With Debut Release on FMU Records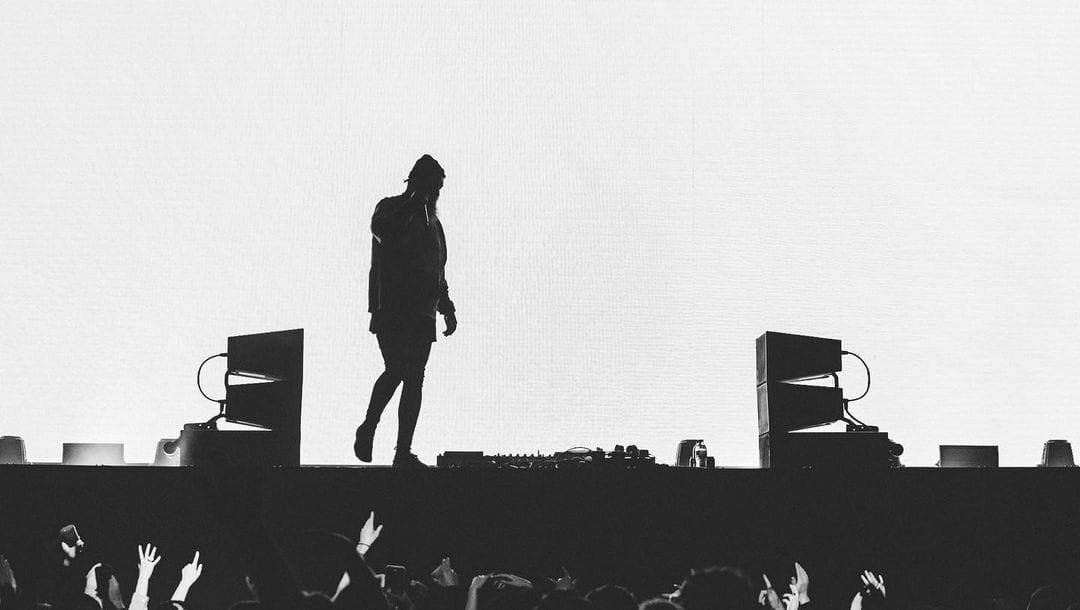 QUIX is forging a new path down the drum & bass rabbit hole with the debut of a brand new alias, Fredrick. 
The multi-genre bass music producer revealed his new nom de plume earlier in the week, saying the goal "is to get weird and wonky" in the drum & bass realm. Now, fans have their first taste of what the future holds for Fredrick.
After surreptitiously releasing a remix of Alison Wonderland's track "New Day" in March, Fredrick has now debuted on her FMU Records imprint with his first original, "The River." The new track employs heavy glitch effects and wonky, minimalist percussion. Syncopated rhythms and bellowing vocal chops that fill the space of strategic lulls put Fredrick's approach in a lane of his own creation.
Fredrick's left-field approach fits well within the growing FMU Records ecosystem. Prior to today's release of "The River," Alison Wonderland couldn't resist the urge to test run the track on the road, including at her recent Coachella performance as Whyte Fang.
Speaking about his approach in a press release shared with EDM.com, Fredrick says he tried not to overthink it.
"'Don't worry about the technical side, just throw samples into your session as fast as you can and see what happens,'" he says he told himself at the project's inception. "I wrote this song a year ago whilst in lockdown, thinking I'd never play a show again, [and] I was frustrated and wanted to do something new, different and fresh... Expect the unexpected and get weird with some unconventional drum & bass."
You can stream "The River" here.
Follow Fredrick:
Instagram: instagram.com/fredrick_music
Spotify: https://tinyurl.com/2sv8ue7m