Shaq Is Throwing His Own Music Festival
DJ Diesel, the NBA legend and "dubstep dad," is organizing his own music festival.
The electronic dance music community has never seen someone quite like Shaquille O'Neal.
The NBA Hall of Famer and shatterer of backboards, fans of whom affectionately call DJ Diesel, is an outspoken advocate of electronic music whose unbridled enthusiasm for the genre has captured the hearts of its most impassioned enthusiasts.
They've embraced the charismatic DJ as a "dubstep dad" who tirelessly champions rave culture and the whimsy of its community, especially the fellow music producers with whom he provides its soundtrack. Diesel has collaborated with many promising bass music artists in the last few years and announced an event series to showcase emerging producers.
Now, Diesel says, he's going a step further by organizing his own music festival—and it's going down this year.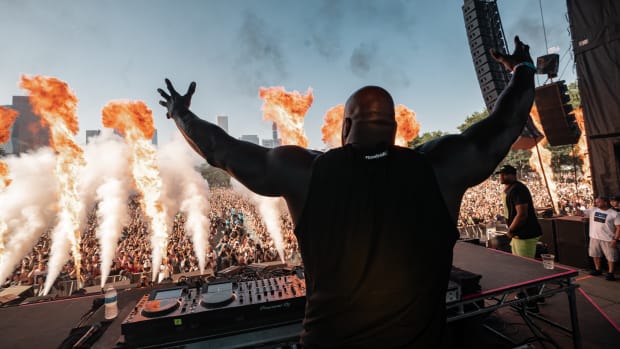 "Fuck it, planning my own festival," writes Diesel, who recently attempted to break the world record for the largest mosh pit at a music festival. "THIS YEAR!"
The biggest DJ in the world (literally) was met with a rousing reception in the wake of his reveal, which you can check out below. Diesel has not announced the festival's name, date or lineup at the time of writing.
View the original article to see embedded media.
Follow DJ Diesel:
Facebook: facebook.com/shaq
Twitter: twitter.com/djdiesel
Instagram: instagram.com/djdiesel
Spotify: spoti.fi/3zoP9WO