The Dazzling UNTOLD Festival Is Landing In Dubai In 2024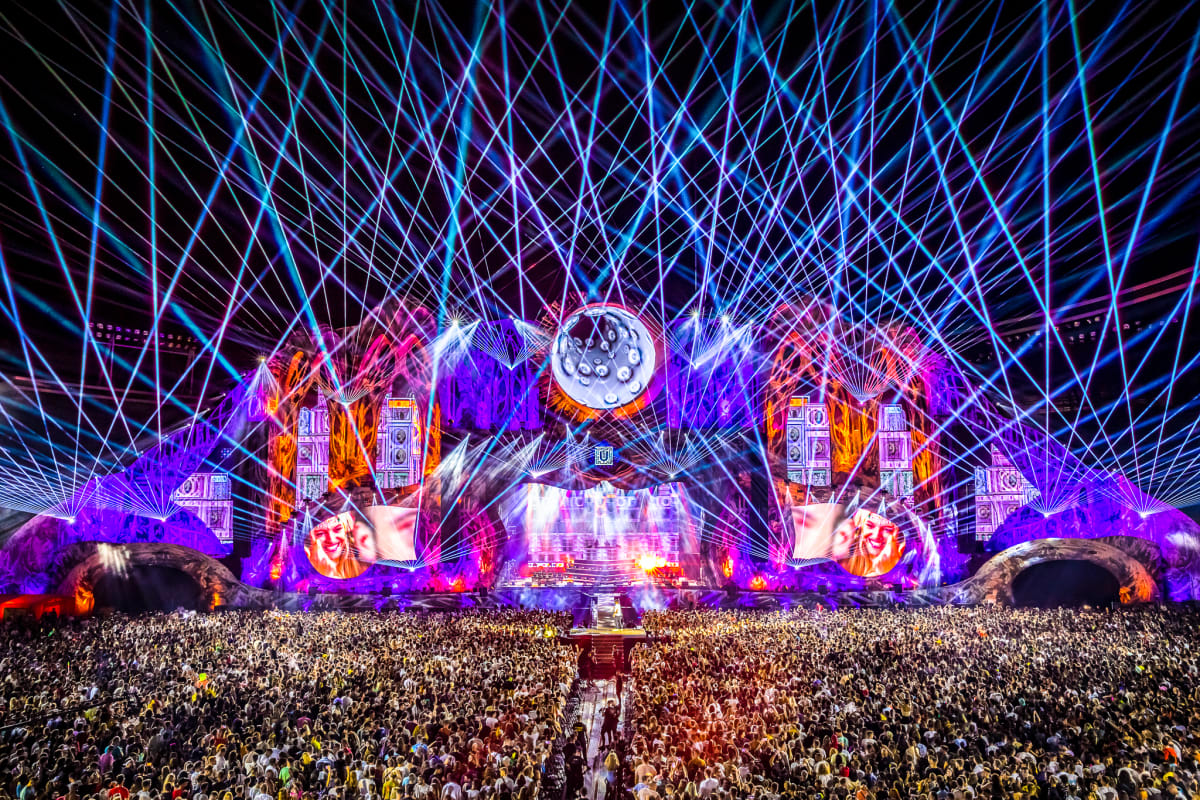 It's official: UNTOLD Festival is landing in the Middle East next year.
It's a big moment for the organizers of UNTOLD, the organizers of which are currently gearing up for the festival's return to the Romanian city of Cluj-Napoca in celebration of its 5th anniversary. The awe-inspiring dance music festival is world-renowned, and its expansion to Dubai is a match made in heaven.
The city has long been established as one of the Middle East's most popular entertainment destinations, and UNTOLD is now plugging in with ambitions to become the crown jewel of its emerging electronic music scene. UNTOLD's debut festival in Dubai will land in Expo City in February 2024.
Fans can register for tickets by visiting UNTOLD Dubai's website here.
View the original article to see embedded media.
"We are impressed by Dubai's visionary leadership and ambition," said UNTOLD's founder and CEO, Bogdan Buta, in a press statement. "We believe we share these qualities, making it the perfect place to further showcase UNTOLD's greatness to the world. And having the best location, Expo City Dubai as our home, you can only imagine what follows. The rest is Untold. You have to live it yourself."
In celebration of its momentous Dubai debut, UNTOLD is also poised to present an exclusive DJ set by Armin van Buuren. The trance music icon is set to record a performance atop the towering Burj Khalifa, the tallest building in the world.
The groundbreaking DJ set, which will be released "soon" according to UNTOLD, is primed to break two world records: the highest performance atop the tallest building on the planet and the largest LED backdrop ever presented at a show. The entire building is said to illuminate with visuals of van Buuren and UNTOLD.
"There's an unbelievably strong connection between myself, UNTOLD festival and its fans," said van Buuren. "I don't think I've ever felt as alive as I do on stage at UNTOLD, and that makes this upcoming show at UNTOLD Dubai incredibly exciting. I'm thrilled to be playing atop the Burj Khalifa and look forward to breaking two world records by doing what I love the most: playing music to all the fans that are so precious to me."
View the original article to see embedded media.
UNTOLD is returning to Romania from August 3-6 with arguably its biggest lineup to date, headlined by the likes of Alesso, Martin Garrix, David Guetta, Imagine Dragons and Armin van Buuren. You can find out more and purchase tickets via the festival's website.
FOLLOW UNTOLD DUBAI:
Facebook: facebook.com/untoldfestivaldubai
Instagram: instagram.com/untoldfestivaldubai
Website: untold.ae