Whyte Fang Engineers an Escape From Reality With Debut Album, "GENESIS"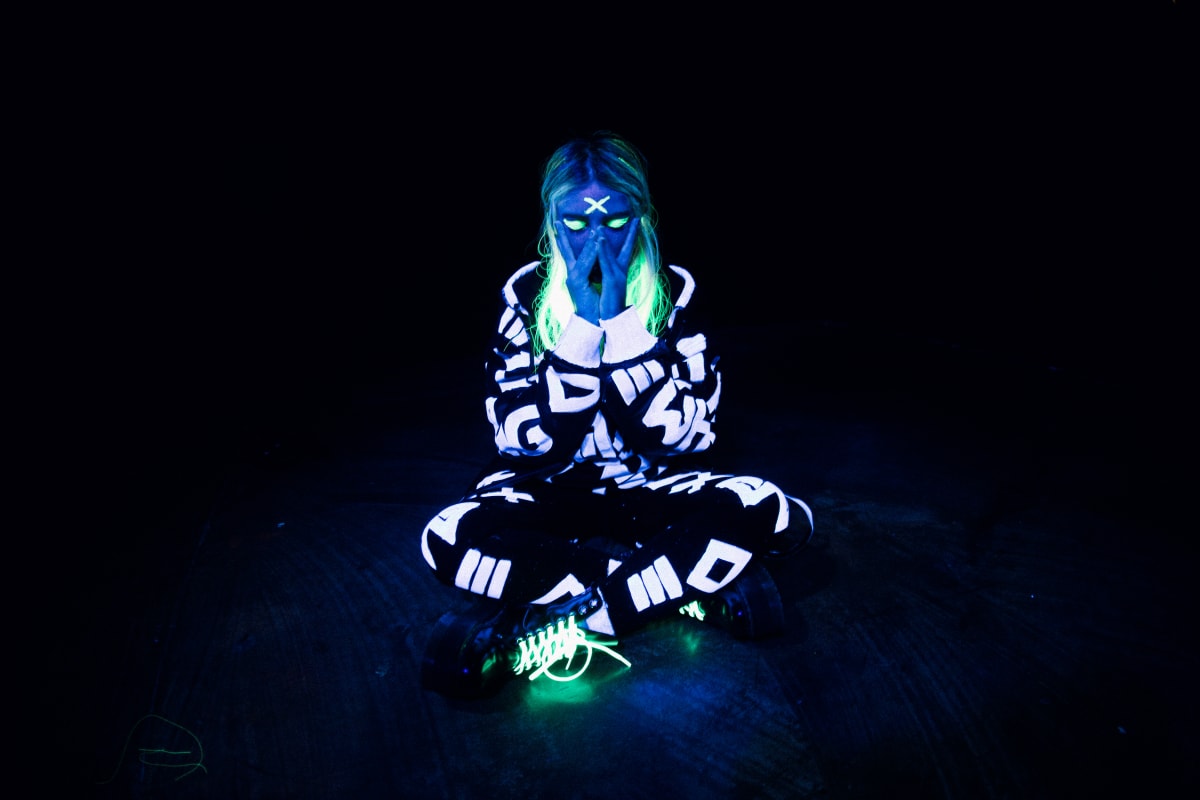 Embracing a creative outlet untethered by expectations, Alison Wonderland has found just the counterbalance she's needed with Whyte Fang.
It's been roughly 18 months since the return of Whyte Fang and all roads have led here: the release of her debut album, GENESIS.
The path to this point has been an eventful one for Alison Wonderland's mysterious alter ego. Prior to its revival, the Whyte Fang project had been shelved by the electronic music superstar for almost a decade while she focused on other creative efforts. 
Since Whyte Fang's resurgence, her world has been no less busy. She has simultaneously balanced her multi-alias creative endeavors with the development of Whyte Fang's eye-popping live production and the launch of her own label, FMU Records. On the personal front, she recently announced that she's expecting her first child.
With all the bustle of daily life, however, Wonderland has shared that Whyte Fang is just the creative outlet she's required.
"With Alison, I'm putting every single part of my soul and private life out there," Wonderland told EDM.com in Whyte Fang's first-ever interview. "And it is a lot. So for me to be able to disconnect from that and only focus on having a flow state and making beats is kind of like my vacation from doing that. And I think that they're both as deep for me."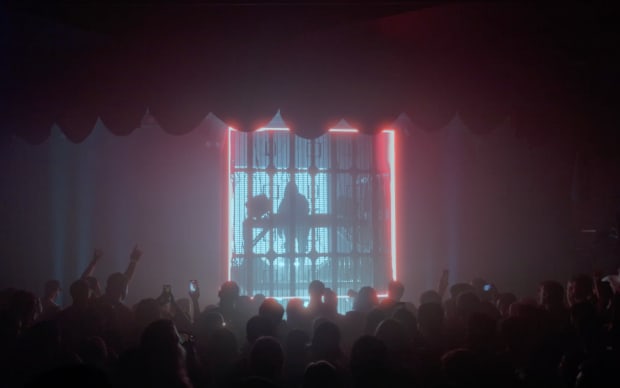 For every ethereal and abstract instrumental, GENESIS finds a counterbalance with a handful of vocal-driven songs, each of which mirror the grittiness and heavy-hitting nature of the project's production while taking it into new narrative territory. 
The album is upfront about being an escape from the norm with its spoken-word introduction, "Hello :)." Tracks like the subsequent "333" showcase Whyte Fang at her wonkiest, building psychedelic melodies out of truncated vocal chops and soundtracking them to thumping rhythms.
"Atlantis" stands as another highlight—not just for Whyte Fang, but also her unborn child. EDM.com recently attended an exclusive GENESIS listening party, where Whyte Fang told us that her baby kicks every time the track plays. "It's like baby A&R," she said.
Overall, Whyte Fang, who is now gearing up for a landmark performance at Coachella tonight, maintains a stream of consciousness that entertains creative expression in all its forms. Her new album is sure to keep fans on their toes with tracks that don't fit within neat boxes, labels or even conventional song structure. Take a listen ti GENESIS below.
Follow Whyte Fang:
Facebook: facebook.com/thewhytefang
Twitter: twitter.com/thewhytefang
Instagram: instagram.com/thewhytefang
Spotify: spoti.fi/3mGQQtP