5 Artists You Can't Miss at Ohio's Breakaway Music Festival 2023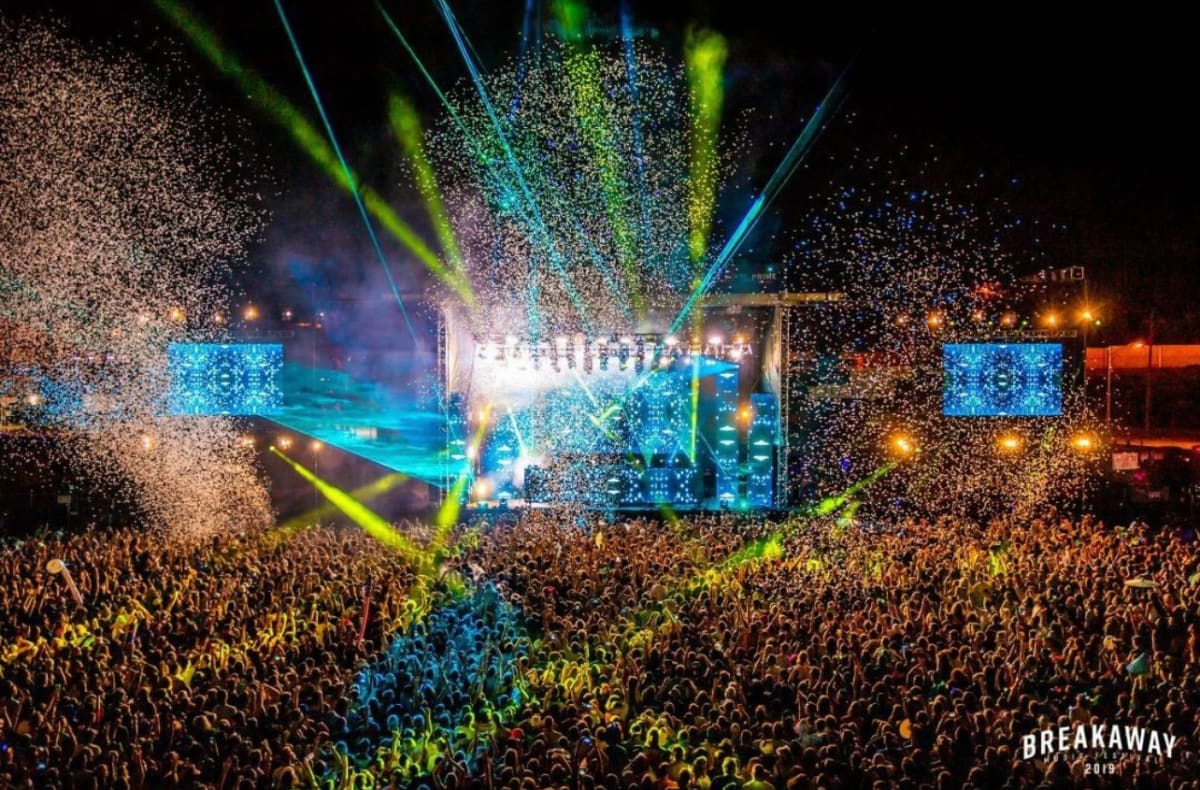 Here's your guide on artists you won't want to miss at Ohio's Breakaway Music Festival this weekend.
Dance music fans from all over the region will descend on Columbus for the return of the traveling festival, Breakaway. Over the course of the event's two days, attendees will get to take in the sounds of headliners Flume, Porter Robinson, Zedd and Chris Lake, as well as a variety of veteran and promising artists across a wide range of sub-genres in the electronic realm.
Ahead of the upcoming festivities, we've created a list of five artists you can't miss at Breakaway Ohio 2023.
Knock2 
After smashing into the scene with a fresh take on house music that's blended with the sounds of bass, trap, and so much more, the EDM.com Class of 2023 inductee has become one of the most talked about young stars in the electronic arena. Don't miss an electrifying performance from Knock2 on Day 2 of Breakaway.
Coco & Breezy
Featuring a remarkable mixture of sounds from house, Afro-Latino, R&B and more in their work, Coco & Breezy effortlessly exhilarate crowds with their buttery smooth production. Drift away with Coco & Breezy when they take over Breakaway first day.
Crankdat
Born and raised in Ohio not far from the festival grounds, Crankdat has become a well-respected producer in the bass scene through his mind-bending sound design, high-profile collaborations, and intricate production challenges and tutorial videos shared online. Head-bang with him on the first night of Breakaway.
Pauline Herr
Emotive, atmospheric and colorful, Pauline Herr's music takes fans on an unforgettable adventure into brilliantly painted worlds crafted with her sound. Get lost in the vibrant soundscapes of Herr when she takes the stage on the second day of Breakaway Ohio 2023.
Magdalena Bay
Bringing forth a pop sound that feels like it was transported to us from a thousand years in the future, Magdalena Bay's music makes you want to get up and groove, no matter how bad your dance moves are. This irresistible sound even took them on the road with this year's Breakaway headliner, Flume, last summer. Don't miss their performance on the second day of Breakaway Ohio this weekend.
Breakaway Ohio 2023 takes place August 25-26, 2023 at Historic Crew Stadium in Columbus. You can learn more about the two-day event and purchase tickets here.
FOLLOW BREAKAWAY FESTIVAL:
Facebook: facebook.com/breakawayfestival
Twitter: twitter.com/BreakawayFest
Instagram: instagram.com/breakaway
Website: www.breakawayfestival.com