9 Moments That Made SXSW a "Must" for Electronic Music Professionals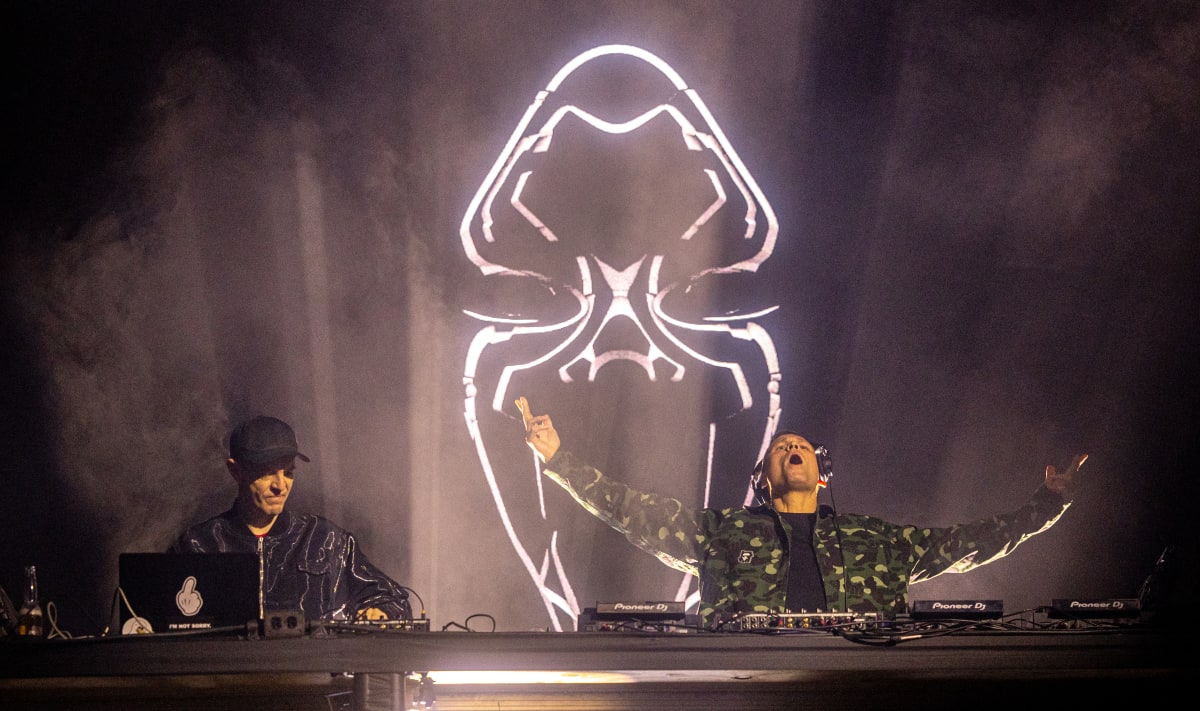 From Anderson .Paak's alter ego to "rickrolling" drones, SXSW 2023 was packed with magic.
Over the past 25 years SXSW has become a prized booking among music industry leaders who would routinely speak at NAMM, Miami Music Week and other renowned conferences. Today, it's on a completely different level.
Beyond a simple music festival, conference, expo or bar crawl, or any of the other broad labels festival-goers typically use to describe it, SXSW simply seems to sprawl out a little further. Between drone shows hellbent on "rick-rolling" onlookers by the thousands and sponsored pop-ups from corporate titans like Coca-Cola and White Claw, the scale of production was immense. In some areas it peppered neighborhoods, and in some patches of downtown Austin it overtook whole city blocks. 
For electronic music industry professionals in search of a career launchpad, a networking opportunity or even just a few cutting-edge tools, SXSW could be a colossal win. Whether you were shoulder to shoulder with us for all the action or you simply would like to see a bit of what you missed, read on to discover these timeless gems.
They're beyond simple nostalgia. These are the moments that have earned SXSW a place atop the "must" list for modern-day dance music professionals everywhere. 
Flamingosis at Antone's
Shimmering with soul in a mullet that makes no apologies, Jersey-born Flamingosis jazzes up disco tunes with tinctures of hip-hop sampling and instrumentals. His breezy fades and sultry bass rhythms were a frequent reminder that musically, he has something for everyone.
And perhaps more importantly, he's not afraid to get a little weird.  
Wreckno got a record deal
Following a takeover event with Mirror Maze and Baby Weight at The Concourse Project, EDM.com Class of 2022 star Wreckno reported signing their first-ever record deal on social media.
While the specifics of the pact are unclear, the fact that it took place at the time it did further validates the near-mythic reputation SXSW enjoys today as a smorgasbord of opportunities for hard-working professionals in the electronic music space. 
TOKiMONSTA got realistic about TikTok trends and algorithms
Hearing a star go full supernova on a stage is one thing, but understanding their ideas about the music business is quite another.
That's why the panel discussions at SXSW are such an important distinguishing factor. From recording rights to social media marketing, the panel on "opportunity cost," for instance, delivered a number of gems on everything from algorithms to on-tour strategy to TikTok content.
DJ PeeWee's all-vinyl set.
The rain poured outside and the drinks at Native aimed to keep up. Here, one of SXSW's hidden afterparties was careening off the heels of a satisfying set from Natasha Diggs.
With live horns and an all-vinyl set from Anderson .Paak's turntabling alter ego, DJ Pee .Wee, Just Blaze's party collab with UPROXX's "Fresh Pair" will go down in SXSW history as one of Austin's most iconic moments at the intersection of hip-hop and dance music. 
Plant Music
By recording the harmonics that naturally emanate from plants, the people at PlantWave have developed a fresh and unique contribution to the landscape of modern music.
In a dimly lit room dubbed the Plant Music Lounge, seating was arranged something like a sound bath or a kindergarten at nap time. Here, the brains at PlantWave showcased music that had been developed solely with these remarkable recordings. The result was as meditative as it was enchanting.
View the original article to see embedded media.
Revisiting the skills of J Dilla
In what will probably be the most memorable panel discussion from the conference, legends like Peanut Butter Wolf, J Rocc, DJ Jazzy Jeff and other close friends of the late J Dilla joined to talk about his creative process, his impact on hip-hop and electronic music, and the formative experiences that led to the experimental sounds for which he was renowned.
The discussion even included Dilla's mother, Ma Dukes, who continues to fight to keep his memory alive with the help of organizations like MusiCares.
Rickrolling drone shows
It wouldn't be SXSW without a little mischief. In that spirit, 600 drones lit up the sky on Friday during the event and revealed a QR code to simultaneously "rickroll" thousands. The prank was captured by multiple local news crews.
[embed]https://youtube.com/watch?v=gM2V9TU5sSQ[/embed]
Kaskade and deadmau5 assembled as KX5 to play new music
Perhaps the most incredible moment to cement SXSW as a "must" for future years occurred when Kaskade and deadmau5 took the stage together as Kx5 at the Moody Amphitheater.
On the evening closing out the event for Billboard Presents THE STAGE, new tracks like "Escape" and "Alive" from their fresh self-titled debut album were a first listen for many and a worthy send-off for the several hundred dance music fans who turned out for the show.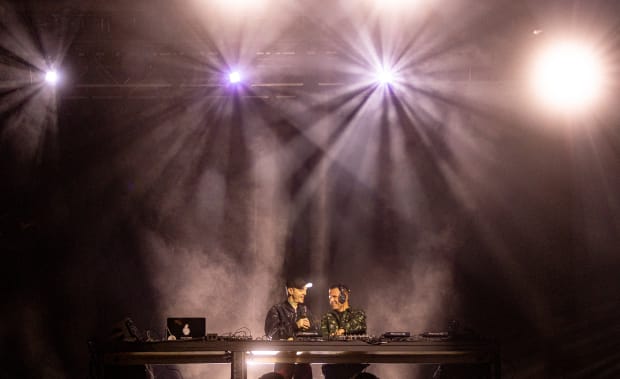 Duke Dumont's big finish
One of the most stunning parties of the final Sunday at SXSW was of course at the Moody Theater in Downtown Austin. Complete with lasers, multiple viewing levels and grandiose builds galore, Duke Dumont's set at the SXSW 2023 Music Closing Party made a lasting impression.
Follow SXSW:
Website: sxsw.com
Facebook: facebook.com/SXSWFestival
Twitter: twitter.com/sxsw
Instagram: instagram.com/sxsw