Immersive "Microclub" Opens In Manhattan With Panoramic NYC Skyline Views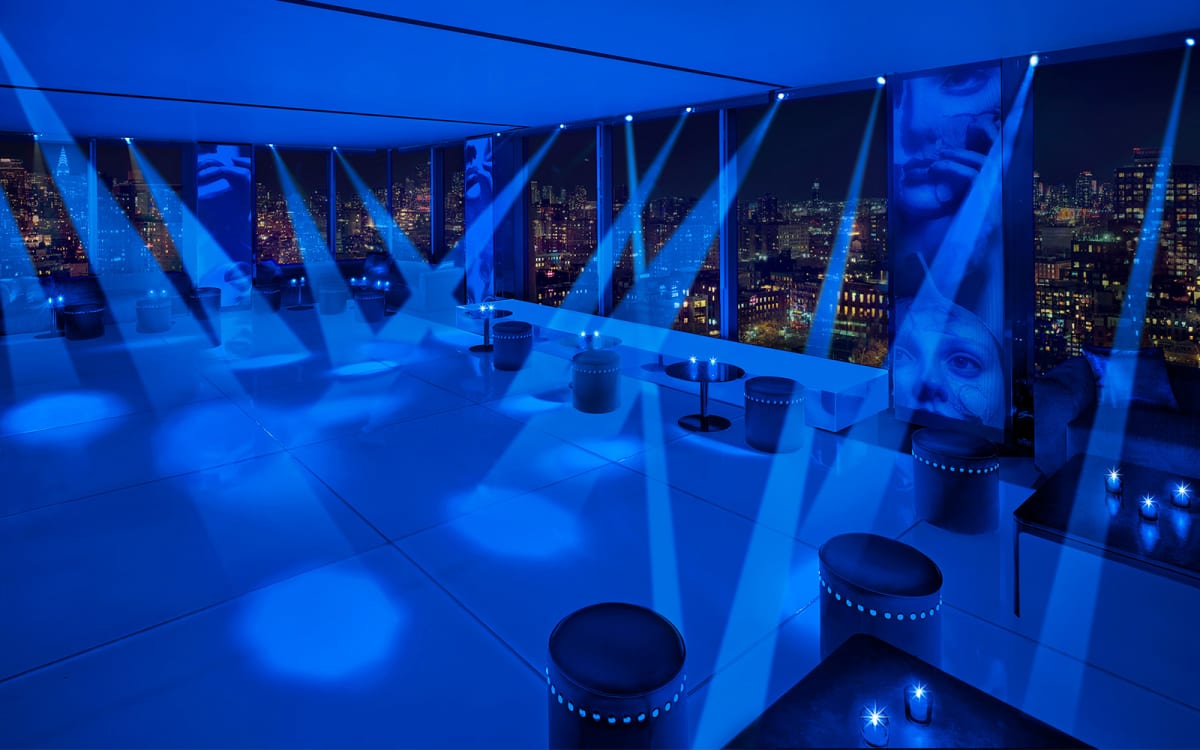 The installation of the club's newfangled 1 SOUND loudspeakers was strategic due to its architectural design of primarily glass.
New York's first "microclub" has a macro sound system.
Ian Schrager's PUBLIC Hotel in Manhattan has redesigned its rooftop club for an immersive experience called "Microclub on The Roof." It features a dancefloor in the sky and stunning, panoramic views of the New York City skyline. 
View the original article to see embedded media.
The redesign was commissioned due to noise pollution issues with residential apartments two floors above the club, according to 1 SOUND. Steve Haas of SH Acoustics took on the project and collaborated with the audio company to perfect the controlled-dispersion properties of its loudspeakers in the venue.
The club's dancefloor requires a lot of power to achieve the correct sound pressure levels. To execute its design, nine 1 SOUND Tower LCC44s were used in conjunction with five of the company's SUB310 subwoofers.
Microclub on The Roof was primarily built with glass windows as well as columns that were used for video walls, so the speaker installation had to be strategic. The nine LCC44s were mounted near the columns using the LCC44 wall brackets and are capable of swiveling out on a 90° angle.
You can find out more about Microclub on The Roof here.
View the original article to see embedded media.